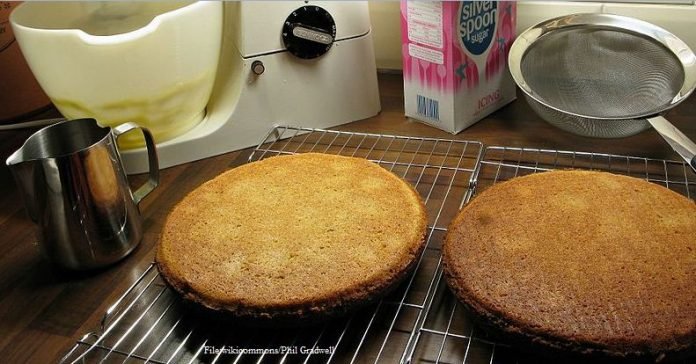 Moroccan chickpeas cake is simple, tasty, and easy to prepare as a treat for almost every occasion. The cake touts its rich flavors, which give it a tasty and appealing finish. The first time I enjoyed this recipe was at a friend's party. Being a foodie, I was drawn in by this unique treat and was dying to have my first bite.
Bearing in mind that I'm not a vegan and growing up, I didn't love chickpeas; I became hesitant. But I could not resist the unique aroma.  My taste buds were dying to have a go. Its taste was so satisfying, and I couldn't get enough. I was so curious to know how to prepare it and couldn't wait for the party to end and get a chance to talk to the chef.
That very evening, I was eager try out this Moroccan chickpeas cake recipe.  And since I discovered this recipe, it's over five years now, and no weekend is complete without one.
Recommended: Home Baked Morrocan Fekkas with Raisins and Amonds| Moroccan Cuisine
Over time I perfected and was able to customize the recipe to suit my needs. And today, I'm going to unveil my secret to a tasty Moroccan chickpeas cake. But before then, here is why you need to add it to your diet.
Why You Should Add Moroccan Chickpeas Cake to Your Meal Plan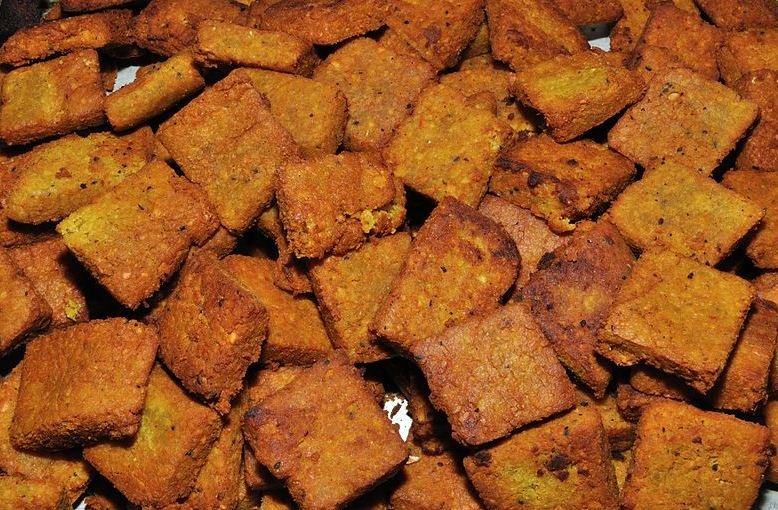 Chickpeas are loaded with fiber which helps to improve your digestion
Good source of iron, which helps prevent deficiency
It's a nutritional powerhouse that helps keep your body nourished
Excellent source of proteins which makes it a perfect pick for vegan people.
Its protein and fiber help keep you full, making it a go-to treat for those looking forward to losing some pounds.
Its low glycemic index (GI) help regulate blood sugar levels
Now, let's get down to our recipe.
Read also: Congo Bars Recipe- A Tasty Dessert That Will Melt Your Heart
Ingredients
1 tbsp Garam masala
500g canned chickpeas (drained and rinsed)
1 tsp cumin
1 tsp garlic
2 tbsp cooking oil
8 tbsp bread crumbs
1 bunch of finely chopped coriander
5tbsp polenta
1 onion (finely chopped)
½ tsp pepper
Salt
1 tsp paprika
Guide
Sauté onions for one minute. Add Garam masala, salt, garlic, cumin, and stir the mixture for 20 seconds. Transfer into a food processor, add pepper, paprika, coriander, chickpeas, and breadcrumbs, and blend until you get a coarse paste.
Divide the paste into small balls and flatten them into a round cake-like shape. Dip them into the polenta mixture until fully coated.
Fry for three minutes or bake in an oven until golden brown.
Pair your Moroccan chickpeas cake with Harissa and Greek yogurt dip paste. Store the remaining in an air tight container and enjoy within two days.