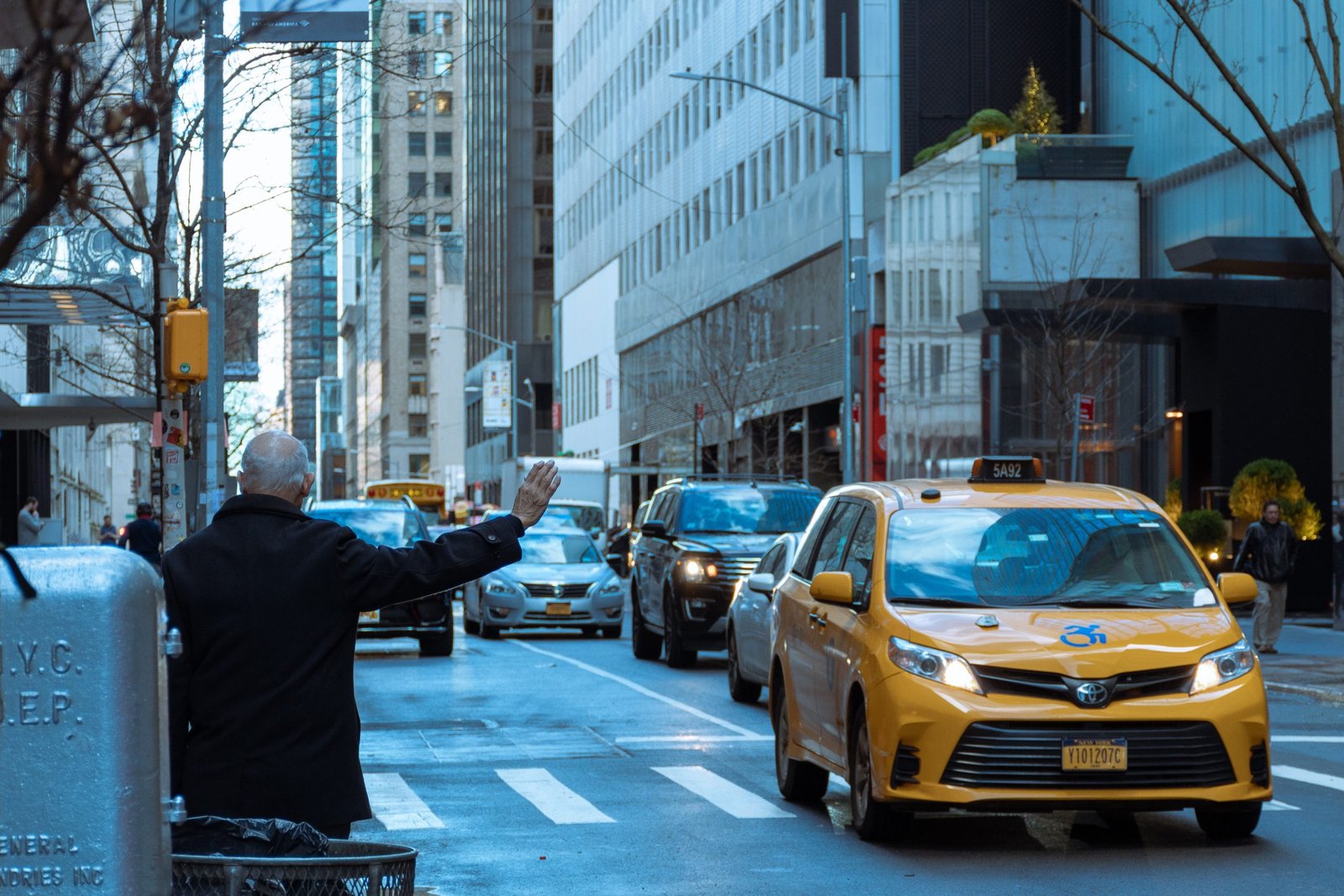 The coronavirus pandemic has totally crushed the business for taxis and for-hire vehicles
Whether it be the iconic yellow taxis, the outer-borough green taxis or the ride sharing app vehicles, all of them have been hit hard by the COVID-19 pandemic. Taxis and For-Hire Vehicles (FHVs) have been among the heart of our city for a long time. Now, with offices gone remote and almost no tourism or airport buzz, drivers and companies are suffering alike. It may take a long, long time for these industries to bounce back to pre-pandemic scenarios.
How are drivers coping with the pandemic?
According to a Taxi & Limousine Commission (TLC) report released on July 29th, ridership has decreased significantly. The lowest drop was in April. Although the numbers are going up now, they are even nowhere near the pre-pandemic levels.
"This report details the realities of the for-hire car industry during the pandemic. I see it as both a testament to the shared mission of TLC and our licensed drivers to support the City during the pandemic, but also as a starting point for many of the changes that will make our industry safer, more accountable and stable for operators, drivers and passengers alike. Fully understanding the impact of the pandemic will help us make the industry stronger and better able to meet any shifts in passenger demand as the city continues its reopening."

Aloysee Heredia Jarmoszuk, TLC Commissioner
Many drivers chose to file for unemployment due to the lack of customers and the fear of contracting the virus. Thankfully, individual contractors like taxi drivers, who don't usually qualify for unemployment benefits, could file for unemployment under Pandemic Unemployment Assistance (PUA). Drivers also received the extra $600 under the Pandemic Unemployment Compensation (PUC). However, some drivers are reluctantly going back to work now as that is their only source of income and there is no more extra $600. Yellow taxi drivers who made around $300 dollars daily now make less than $120.
Many drivers chose to enroll in the city's GetFoodNYC Program and work throughout the pandemic. As per TLC reports, 10,000 drivers distributed 40 million meals across all five boroughs as of June 30. In total, drivers have earned 24 million dollars! The GetFoodNYC Program became a big hit for people facing food insecurity and for barely surviving TLC drivers.
Must Read: New Housing Connect Wesbite is Live, Take Advantage
Drivers are also looking into other app-based food delivery options like UberEats, Grubhub, Postmates, Seamless. Although office spaces are closed, many New Yorkers are working remotely and prefer to get their lunch or dinner from outside. Therefore, there is a good demand for food deliveries at this time.
GetFoodNYC Program
If you have been affected by COVID-19 and don't have enough food or can't go out to get food, you may be eligible for emergency food delivery by the city. Click here to apply.
[bctt tweet="PandemicCrushesTaxis"]
A maximum of two household members can receive food through this program. TLC drivers will bring the food right to your door. You can opt for Kosher, Halal, and Vegetarian options besides the regular meal option.
What about taxi companies?
Taxi companies and FHV bases have been also hurt badly. With fewer customers and fewer drivers, fleets of vehicles are lying idle. Many companies remain shut due to lack of business while many are offering discounted prices. For example, yellow taxis that usually rent out for over $900 a week are now being offered at $600 or less. Drivers who rent out on a daily basis often don't make enough to pay the taxi rent.
You May Also Like: Citi Bike Celebrates 100 Millionth Bike Ride in NYC
Many yellow taxi companies pointed out that the biggest hit came after flights were canceled and airport trips became non-existent. Usually, a driver makes a flat rate of $52 for a trip between JFK and Manhattan. Also, fewer flights meant fewer tourists. Compared to yellow and green taxis, FHV bases are seeing greater increase in business right now. However, they have not reached pre-pandemic levels yet.
Virtual Resource Center
TLC has created an online resource center for drivers. If you are a driver or you know someone who is a TLC driver, this might be helpful. The website offers free financial counseling, legal services, information on getting medical insurance, food assistance and much more.
Being a large metropolitan, New York City's taxi and FHV industries have kept the city moving for years. The industries make up a good portion of the city's economy and help many families keep food on the table. If you look around in your neighborhood, you will definitely find more than one person who is a TLC-driver, be it part-time or full-time. We all hope that they bounce back to their glory days because united we stand!