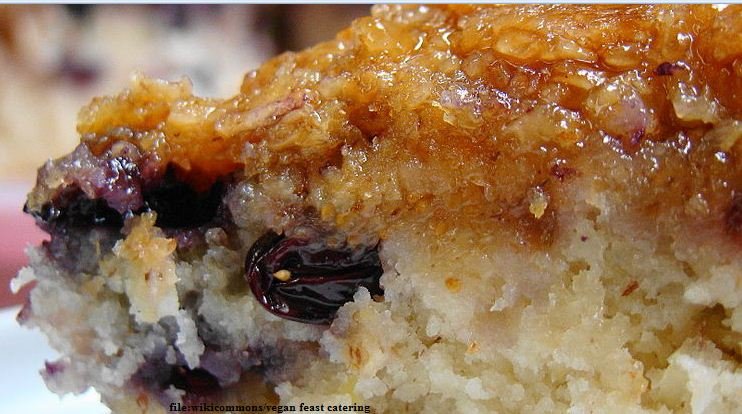 Fig cake is an Ancient Egyptian treat with a heavenly taste. So if you are looking for a delicious, soft, and honeyed treat, look no further.
I was introduced to this unique treat by a friend who got the opportunity to work in Egypt. And since then, I fell in love with this dessert. It's one of my birthday treats and my friends looooove it. Each time I twist the recipe, and the taste comes out so well; my friends can't seem to believe it's the same treat with a different flavor.
Recommended: Egyptian Umm Ali Recipe| The Unbeatable Snack
And today, I would like to teach you how to leave an amazing impression on your guests. But before we delve into our recipe, let's have a look at its history.
History of Egyptian Fig Cake Recipe
Fig cake is a soul food. And whether cold or warm the flavor is incredible. The recipe is popular in most international cuisine. Most of the recipe variations use fresh or dried figs as the main ingredients. Other cake ingredients are used for standard recipes.
Pecans, almonds, cloves, nutmeg, cinnamon, pistachios, allspice, and walnuts are used to make the treat tastier.
Apart from Egypt, fig cake is also part of North America, Greece, Southern America, and Appalachian mountain cuisine and no Christmas is complete without one.
The treat is so popular in Northern Carolina and Ocracoke. Locals participate in fig cake contests during annual fig festivals. The first fig cake was prepared in the 1950s by Margaret Garrish in Ocracoke.
Read Also: Cornes de Gazelle-A Moroccan Pastry
The recipe spread across other countries, and today it's enjoyed in most international restaurants. However, no documentation to show when the Egyptian recipe was prepared.
Ingredients
Dough ingredients
4 cups all-purpose flour
1 tsp vanilla extract
4 eggs
1 tsp ground cinnamon
2 cups almond milk
1tsp ground nutmeg
5ml salt
2 cups white sugar
1tsp ground baking soda
½ cup vegan butter
Vanilla Pudding
½ cup vanilla pods
½ tsp salt
1/4 cup Almond milk
1 tbsp corn syrup
100g sugar
Filling
1 cup fresh figs (chopped in eighths)
200g all-purpose flour
1 cup unsalted butter
A pinch salt
100g sugar
-Guide-
Sift all your baking flour separately on different bowls to aerate it. Start preparing the dough by adding all the dry ingredients to a mixer.
Pour your melted butter, vanilla extract, milk, and mix at medium speeds. Beat the eggs one at a time and mix at every stage. Refrigerate the dough for half an hour.
Preparing Vanilla pudding
Pour the milk and sugar into a cooking pot and bring them to a boil.
Cut the vanilla pods open and remove the pods and add them into the boiling milk.
Stir in the corn syrup and bring the mixture to a boil. Add salt and stir for one minute. Leave the pudding to boil and transfer it into a bowl.
Remove the pudding and set it aside to cool down.
Preparing the filling
Combine all the ingredients ina a large bowl, and whisk together to make a smooth batter and leave the chopped figs
Baking the cake
Grease two 9″ springform pans and lightly sprinkle some flour.
Lightly sprinkle flour the worktop and roll the dough. Press it into the baking tin while making sure it's 1cm high around the edges.
Preheat the oven up to 2000 C.
As your oven heats, mix the pudding with the filling batter to make a smooth cream. Pour the batter on the base and use a spoon to spread it evenly.
Place the chopped figs on top of the filling. Bake for about 40 minutes or until a skewer comes out clean when inserted at the center.
Place on a cooling rack. Slice it and serve with honey or fig sauce.
Before I go, i would like to leave you with this English proverb "peel a fig for a friend and a peach for an enemy."