If this is your first New York city visit, then we could not be happier for you. Get ready for a mind-boggling experience and insightful exploration. New York City is a city fully packed with intriguing landmarks, parks, and different historical sites to revel in it and learn. However, New York City is also massive, covering over 320 square miles. For this, there are many things to see in New York, and you cannot get it all done in a short period. The following are some key highlights to visit while on your first New York visit.
Read on to understand and prepare appropriately for a great experience while in New York for the very first time.
A Visit to Times Square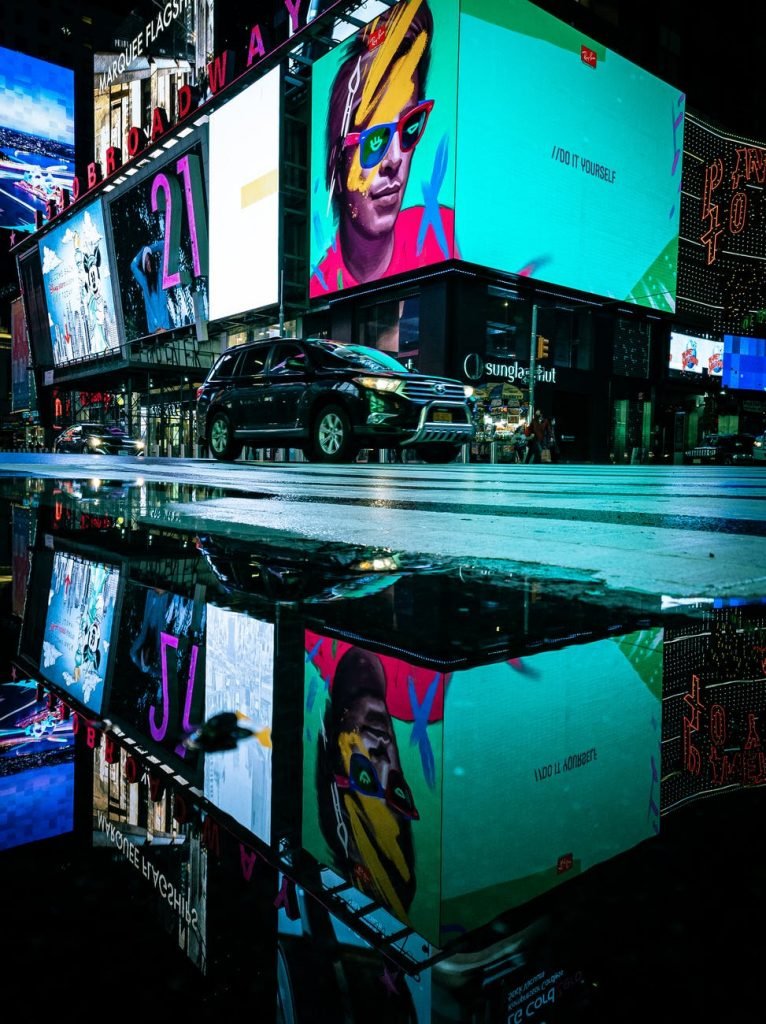 Times Square has grown over time to be a pivotal part of every New York visit. It is full of life and light since it is fully covered with cooperate advertising billboards. Every first New York visit cannot be complete without going to Times Square, soaking into the ambiance, and enjoying its beauty. Take a picture or two while here but of course, feel free to wander through.
Pro Tip: For an enchanting experience, visit Times Square at night. Its neon lights will blow your mind away. Be on the lookout for any shows that are scheduled and advertised on the billboards. You might need to purchase a ticket for a broadways show. And warning…, shows can be pricey. Come to New York City with good notes in your wallet!
9/11 Memorial Museum
The 9/11 Memorial Park is situated at 180 Greenwich Street. The 9/11Terrorists' attack on the World Trade Center bombed the north tower, which also destroyed its twin tower. The memorial plaza was set in honor of those who lost their lives during the terrorist attack.
Memorial plaza has two large pools, which sit exactly where the Twin towers' footprint once stood. The names of those who died during the September 11, 2011 attack are written around the pools. 9/11 memorial is a moving experience, and most tourist visit here to pay their respect.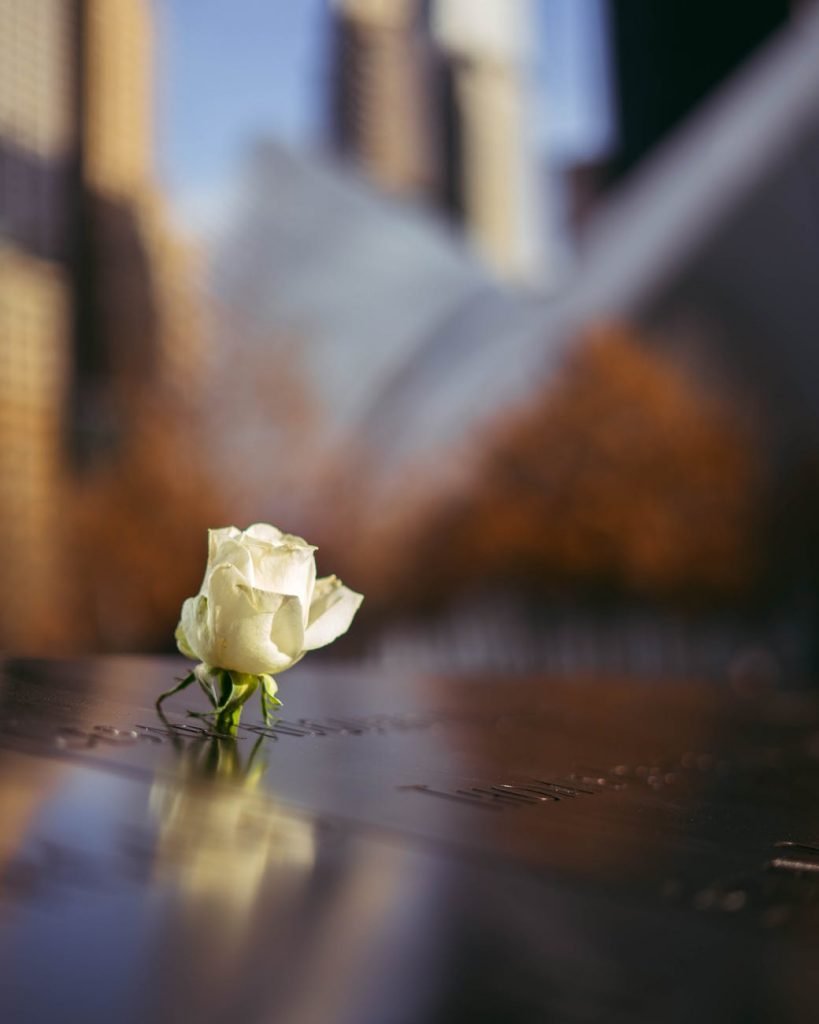 For your first New York visit, do not miss to stop by the 9/11 memorial. Disclaimer, do not take pictures recklessly, though, and avoid talking loudly. It is necessary to observe some silence and be respectful of the 9/11 memorial tradition; paying respects to the lost loved ones. 9/11 memorial is accessible to every visitor and opens daily from 7:30 am to 9 pm.
Central Park
Probably you have seen the beauty of Central Park on many TV shows. Central Park is a must-see during your first New York visit. For fresh air and intriguing exploits, Central Park should be your go-to. However, Central Park is huge and covers more than 1.3 square miles in Manhattan. Even with a whole day dedicated to your exploration of the park, you cannot finish it!
Notably, it is easy to get lost around the park but be sure to download Central Park's map or the app to guide you during your visit.
The map will guide you and help you narrow down specific places you want to visit while here. Having a clear plan lets you save time and visit as many places in the park as possible.
You may also like: 5 Retailers Hiring for the Holidays in New York
Statue of Liberty/Ellis Island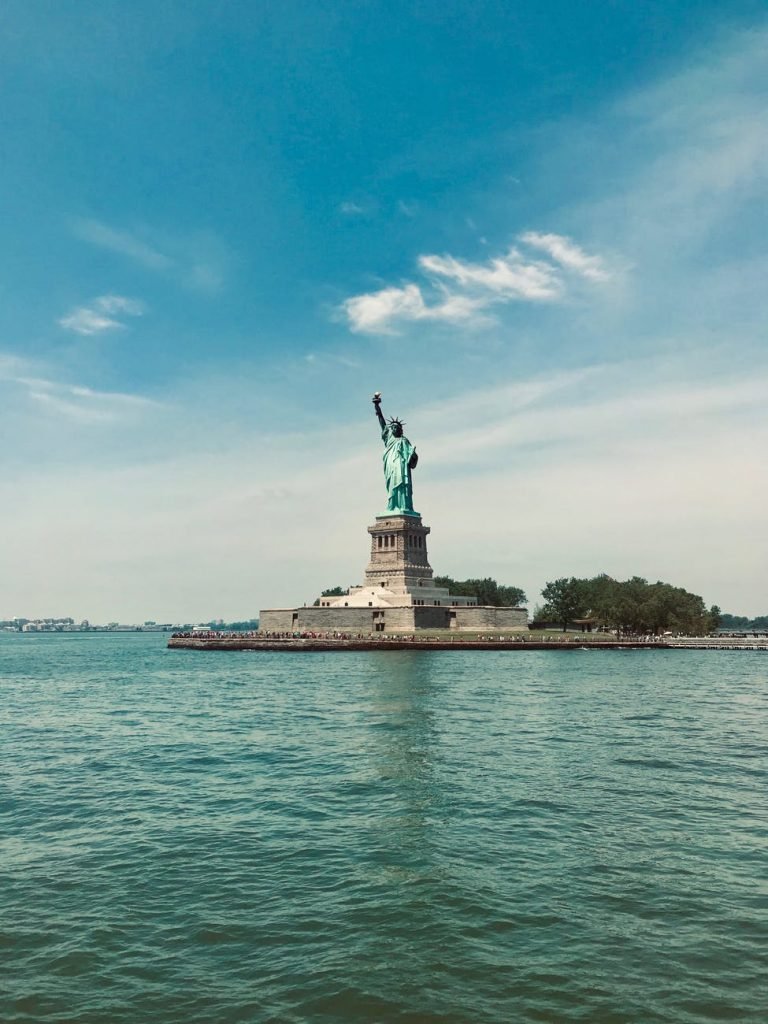 Statue of liberty or Ellis island is another New York City iconic site to stop by on your first visit to New York. Again, like the Broadway Shows, tickets can be pricey and may even get sold out from time to time, especially during the holidays. Purchasing your tickets in advance is highly recommended to avoid missing an opportunity to visit the Statue of Liberty.
Whether you want to climb up to the pedestal or the crown of the statue itself, or just take a cruise to the liberty island, this is a must-do and should be on your list. While on your cruise, you will have a better view of the lady liberty and of course, the lower Manhattan. Well, we recommend taking as many pictures as you can while here to relive your visit later.
Empire State Building
Empire State Building is a landmark and an iconic building at the heart of New York City. For every first-timer, you cannot afford to miss visiting this landmark. Go up to the 86th-floor deck, where you can have a clear view of the city. Alternatively, you can enjoy augmented reality views on the 80th floor or marvel at its museum's expansive displays on the 2nd floor.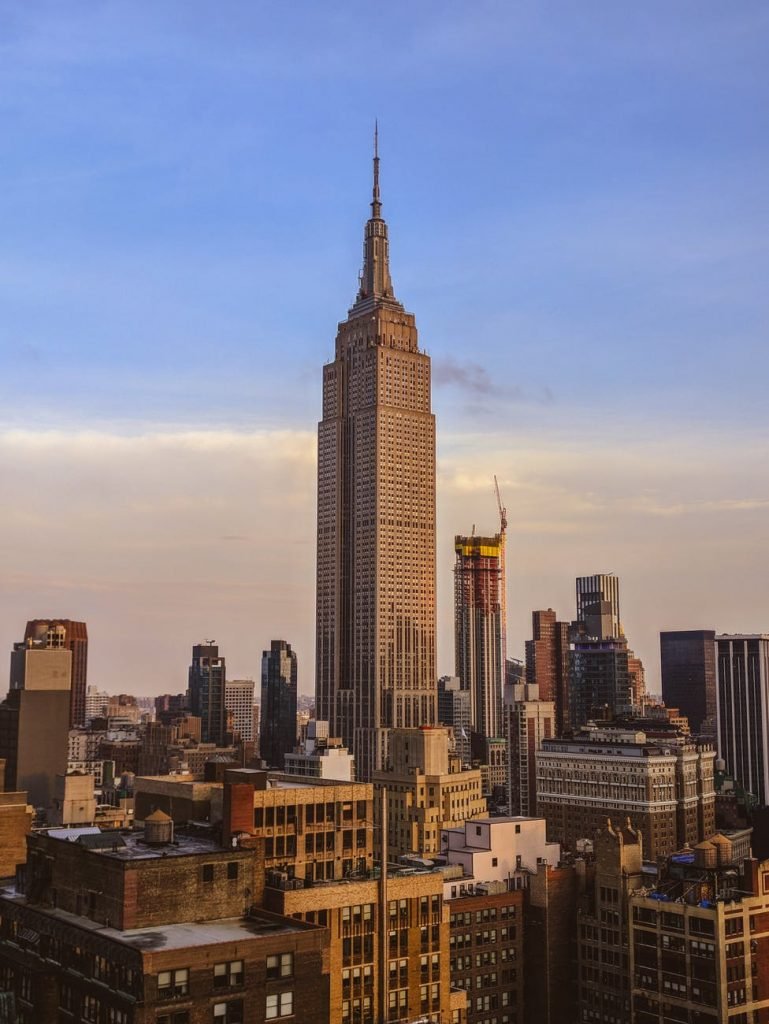 Grab your tickets to the Empire State Building and be ready for a thrilling experience. Whether you want to experience the view of the big apple at night or during the day, this iconic building should be your go-to for such an experience. There are friendly staff and guides to help you throughout your visit to the Empire State Building. Waning, the Empire State Building can be crowded, and it may take you unbelievable amount of hours before you actually get to the line to go up, so wear or bring along a comfortable pair of shoes.
The Metropolitan Museum of Art
The Metropolitan Museum of Art sits at 1000 5th Avenue. The Met is among the most important museums globally, with invaluable permanent collections on display. The permanent collections present at the Met are greats work of art from ancient and modern times.
This museum frequently hosts exquisite exhibitions with the potential to draw you in effortlessly. Whether you are into art or not, the admission charges will be worthwhile because you are set to learn a lot about timeless art and subsequently talented artists associated with the same.
Recommended: 10 Best Places for New York City Dates
Bottom Line
New York City is quite huge and has many intriguing places and things to see. Though we are confident that we have listed significant sites to visit for your first New York visit, the list here is not exhaustive. From Rockefeller Center, Riding the subway, strolling at the Highline, to walking across the Brooklyn Bridge, there is a lot left more to explore.
After your first New York City visit, it will be the beginning of many visits to the great state of New York, and its city that is know to never sleep. Now that you have some suggestions and guides, come on down to the Big Apple! Explore the above-listed places, and once you do, let us know your experience.