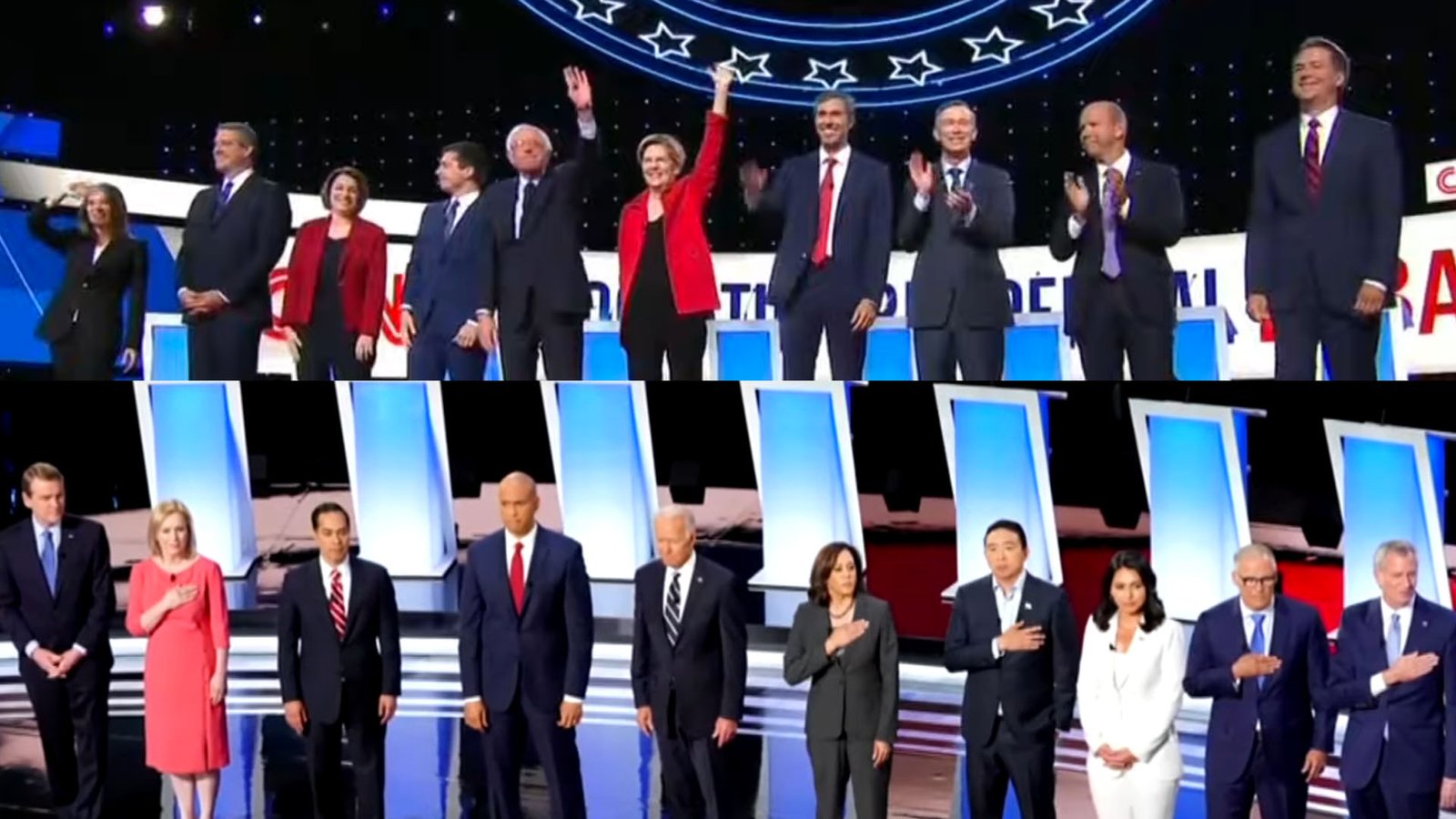 Progressive candidates Elizabeth Warren and Bernie Sanders were under fire from the more moderate, and lesser-known, candidates like John Delaney, John Hickenlooper, and Tim Ryan during the first night of debates. Their plans for universal free healthcare, free college, free pre-k, and their support of the Green New Deal were called "fairy tale economics" and "political suicide." Warren responded, saying, "I don't know why anyone would go through the trouble of running for president just to tell us what we really can't do and shouldn't fight for," like Sanders, who said "I get a little bit tired of democrats who are afraid of big ideas. Republicans are not afraid of big ideas." Both Sanders and Warren have extensive plans to back up their "big ideas."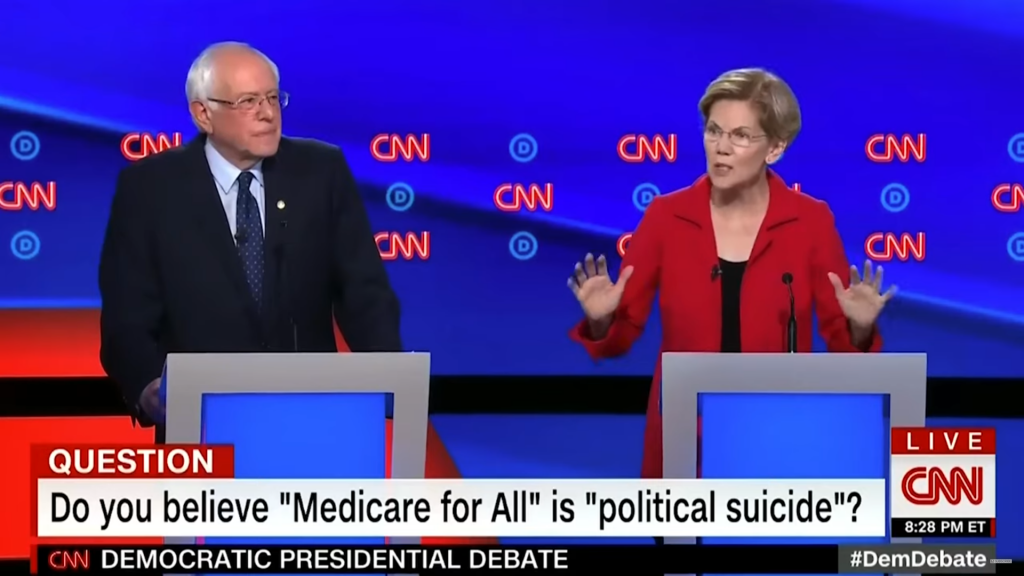 Joe Biden was called out for his history of supporting objectively racist bills by candidates of color Kamala Harris and Cory Booker. Harris, who made a name for herself by criticizing Biden during the June debate, was also called out for her own past, when Tulsi Gabbard accused her of criminalizing marijuana possession and blocking evidence that would free a guilty man from death row when she was district attorney for California. Kamala denies the accusations.
Other Candidates include, but are not limited to, Pete Buttigiege, the openly gay war veteran mayor from the midwest; Amy Klobuchar, who promises only to govern with integrity, criticizing other candidates for promises that they can't keep; Marianne Williamson, who contributes to the debate with her inspiring messages that the democratic party should be the party of love; Andrew Yang, who proposes a universal basic income of $1000 a moth, along with other progressive economic ideas; Jay Inslee, who makes the climate crisis his top priority; Bill de Blasio, a strong personality who believes in the progressive ideas people like Sanders and Warren; and Julian Castro, who's top priority would be fixing the broken U.S. border.