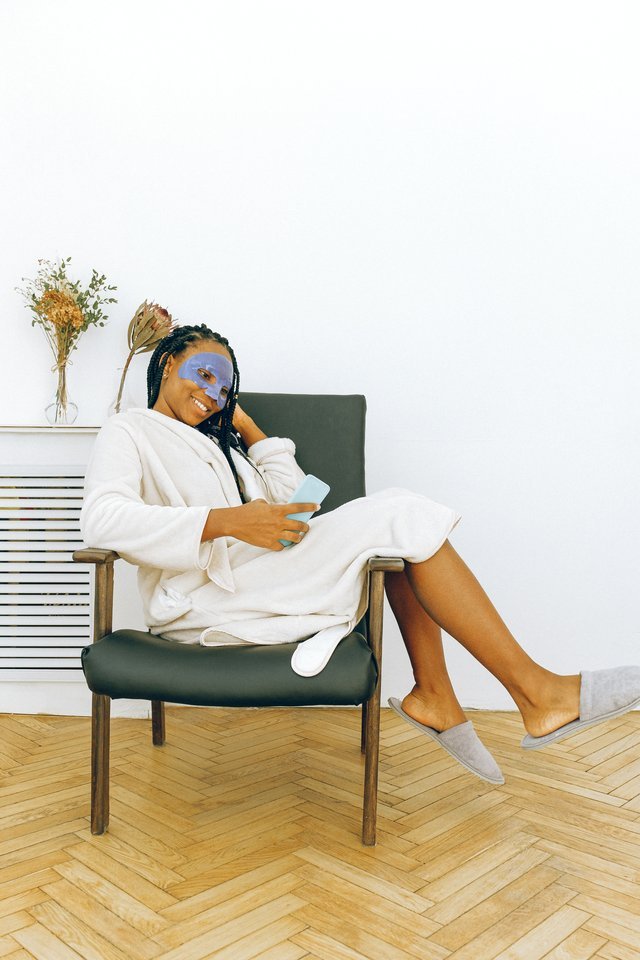 Over the centuries, African mothers have passed their basic skincare routine to their daughters. These longstanding rituals have been the secret to flawless black skincare and are still valid today. Many natural resources abound in Africa. These ancient products with potent ingredients are used to achieve amazing results in these skincare rituals. Today, we're going to take you through essential skincare routine steps. We have included over 10 natural African beauty products you can incorporate in this routine for success.
What should my basic skincare routine include?
An effective skincare routine does not have to include countless steps and sophisticated products. A good women's or men's skincare routine will include these three basic steps.
Cleanse
You will need a facial cleanser to wash off impurities. Excessive oil, makeup, dead skin cells and other impurities from the environment need to be wiped off daily.
African black soap: this soap is the perfect cleanser for getting rid of germs and oil from your skin. If your skin has breakouts and hyperpigmentation, then African black soap is the best option. It can also treat stretch marks and several health conditions.
Rhassoul clay: is one of the best natural cleansers to add to your skincare routine steps. Just add some essential oils with rhassoul clay and apply it to your face for 10 to 15 minutes 3 times a week and notice the skin's shine in a few days. It also serves as an excellent hair shampoo.
Moisturize
The natural protective barrier of your skin will function optimally if your face is well moisturized. You cannot skip moisturizing if you want soft and smooth skin.
Argan oil: is the best natural moisturizer for the nourishment of your skin. If you mix it well with jojoba oil and coconut oil and apply it to your skin every day, it would help you get shiny and smooth skin.
Baobab oil: is a stellar product for improving skin elasticity. This oil will moisturize your skin and prevent aging by rejuvenating damaged cells. If you want an eye cream, mix baobab oil with shea butter, beeswax, vitamin E oil, and coconut oil.
Castor oil: is a natural moisturizer and conditioner. It can be used on the skin, hair and scalp to revive dry areas.
Sunscreen
To protect your skin against sun and cosmetic damage, you must strongly consider a sunscreen product.
Shea butter: straight from the heart of West Africa, shea butter is a popular beauty product with many uses. No African basic skincare routine will be complete without shea butter. This natural UV protection and moisturizer has been a longstanding African beauty weapon for centuries. The superfood is also used in producing creams, soaps, and hair butter. Some people use shea butter to fight acne and reduce inflammation.
Yanuga oil: is commonly known as chestnut oil and is extracted from the cape chestnut tree in South Africa. This super oil offers natural protection against UV rays and so is excellent as a sunscreen.
Must read: The Sun Is Out, Sunscreen Is In: Skin Cancer Prevention in the Black Community
What if I want more skincare routine steps?
If you stick to the basic skincare routine steps discussed above, you should start to notice a visible improvement in your skin after a few weeks. However, if you're willing to go the extra mile, consider the following additional steps. We call them additional because they aren't mandatory and you must apply them according to your skin needs. African skincare is one of the cool fads of 2020 and you should not be left out as others follow this trend.
Exfoliate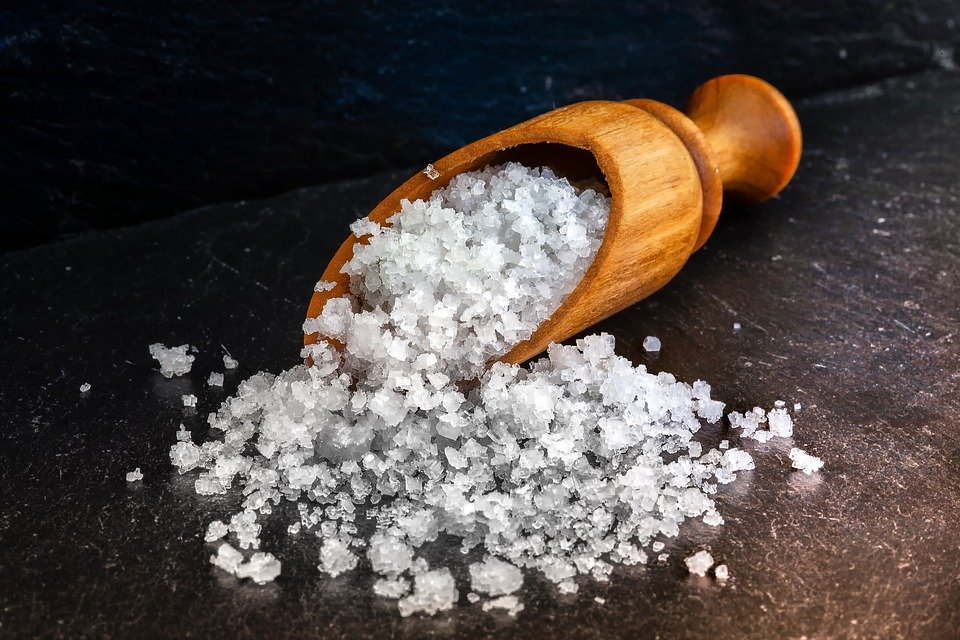 A gentle skin exfoliator will help remove dead skin cells so your hidden flawless skin can emerge.
African black soap and sea salt: when combined with African black soap, sea salt can help you remove dead skin cells. It has anti-inflammatory elements that can give your skin a detoxifying treatment. Combining sea salt with black soap and your favorite skin oils can be an excellent home remedy to get flawless skin.
Sugar: Africans have used sugar as a natural facial scrub for centuries. Combining this simple ingredient with potent oils will make for the perfect natural facial scrub. Gently exfoliating with this every other day will help even imperfections to reveal the youthful, healthy skin underneath.
Milk: legend has it that Cleopatra from ancient Egypt bathed in donkey milk to preserve her supple skin. Milk has been certified as a skin enrichening product in our present day. It contains a lot of lactic acids perfect for banishing dead skin. Add some baking soda and sea salt to your milk to create a quick exfoliating bath.
Tone
Neem oil: this natural antioxidant might smell funny but it is an excellent choice for protection. If you live in a big city, you should strongly consider this natural toner for protection against pollution and the environment. People with flaky damaged skin will also benefit a lot from the consistent use of neem oil.
Mongongo oil: derived from nuts of the Sub-Saharan African mongongo tree, this vitamin E rich oil is great for anti-aging. When mixed with complementary oils like tea tree or rose oil, mongongo oil is great for reducing inflammation. It is also rich with magnesium, calcium, and omega 6 fatty acids. It is a great versatile oil for skin, scalp, and hair.
Treatment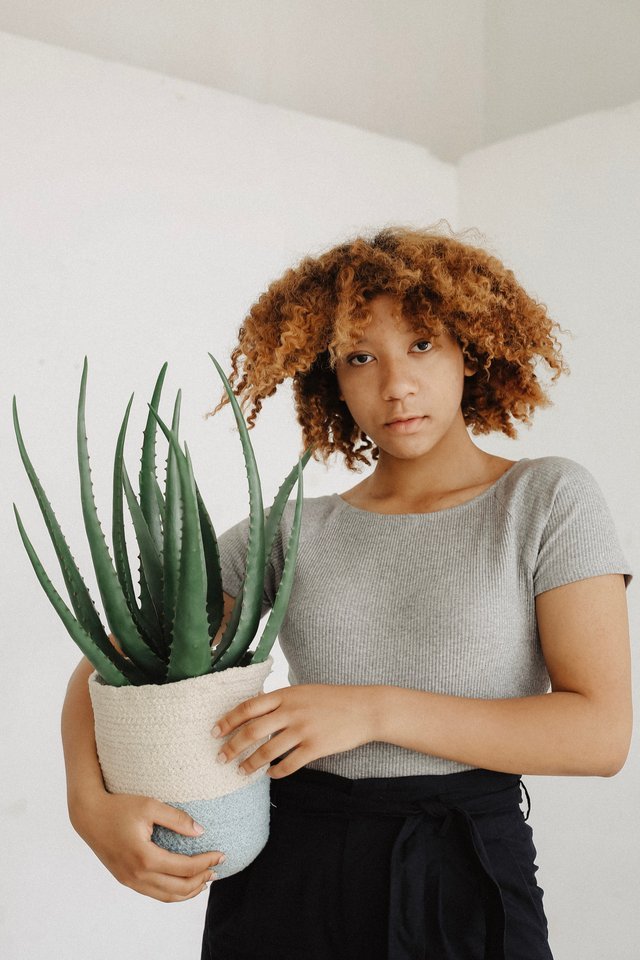 Orange essential oil: if you want brighter looking skin, introduce vitamin C to your routine. Orange essential oil made from the peels of African sweet orange will do the trick.
Recommended: Is Black not Beautiful? African Beauty versus Skin lightening
Aloe vera: is one of the most common and prominent ingredients found in many African beauty products. It is an effective skin moisturizer perfect for treating acne when used daily. With extended use of aloe vera in your routine, your pores will look cleaner as dead cells fall off.
There is no innate issue with using many skincare products. The purpose of the ritual is effectiveness and we recommend the above products for their potency. Any women's or men's skincare routine will benefit greatly from these natural African products. Beware not to startle your skin by introducing too many products at once.
Takeaway
There is a wide variety of beauty products in the market, and it can be an overwhelming choice to pick the best beauty secrets that suit your preference. Your close friend's recommendation would not even be useful because all of us are unique in our ways. A beauty secret could work for someone and could prove to be a disaster for the other. However, a method can help you choose the most suitable beauty product for yourself. Check out the ingredients, and you would be able to tell if that product will suit you or not. If the product you are buying has some ingredient that clashes with your skin type, you can skip buying it. When you find out what is right for you, making the best choice can be easy. The above are the best African beauty secrets that are best suitable for flawless skin.
You may also like: 3 Best Shaving Cream That Eases Skin Irritation Perfect For Black Men