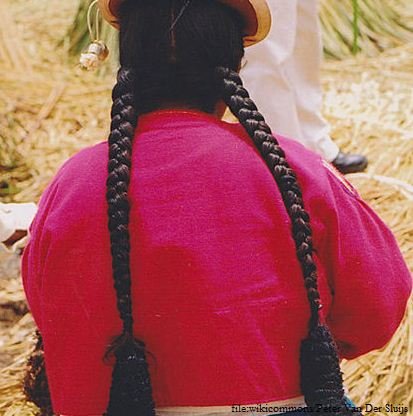 Mbalantu women's hair secret revealed. Many myths surround African hair, and most people believe that black women can't have long hair. But Mbalantu women in Namibia have set a record for years now as African-rapunzels. They achieve this crazy hair length naturally, and today, I will unveil the secrets to their long hair. But before then, get to know more about the Mbalantu tribe.
Read Also: 6 Black People Hair Trends Of All Time
History of Mbalantu Tribe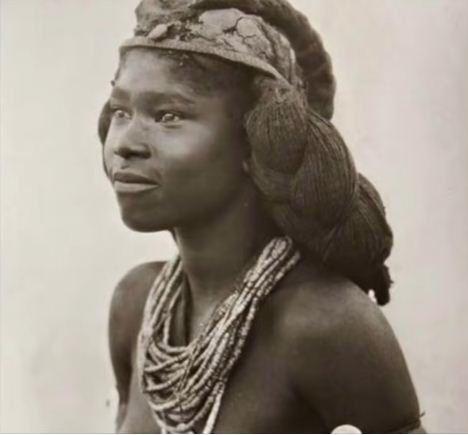 Mbalantu tribe is located in the Namibian northern border and southern Angolan tip. Women from this tribe are known for their hair-growing culture at a young age. The tradition starts when a girl is young. And the hair is well nourished with natural homemade blends at each stage.
Every girl undergoes the process, and at each stage, her hair is prepared in a certain way according to Mbalantu traditions to show the stage in life she is. The hair is a sign of intelligence, strength, and reflects their cultural connection with their ancestors.
Mbalantu still holds to this culture to date.
I'm sure you are curious to know the magic to achieve rapunzel-like hair. Stay with me to the end as I unveil the secret.
Recommended: How To Protect Your African Hair From Heat Damage
The Secret to Long Mbalantu Hair
According to Mabalantu traditions, the hair ceremonies start when a girl hits 12 years. The first hair treatment regime begins with a thick ground "omutyuula" tree bark. The paste is then mixed with fat, and applied to the hair. Bird plum fruit pips are attached to the ends of the hair with sinew strings.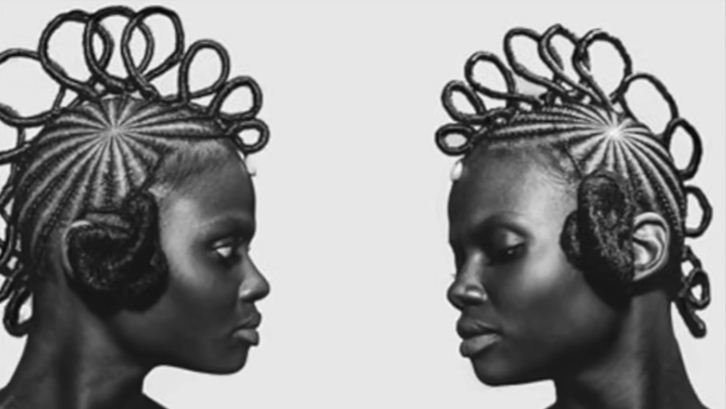 At age 16, the girls attend the "Ohango" ceremony (a traditional ceremony that marks the transition of the girl to a woman). They attach long sinew strands that reach the ground to the girl's hair the same year before the ceremony.
The hair undergoes another stage where another layer of the tree bark and oil is applied to promote more growth. When the woman is married, her long plaits are arranged into a headdress to indicate she is taken. Different ornaments made from beads are attached to the top. The hair is distributed evenly to help the woman manage the weight.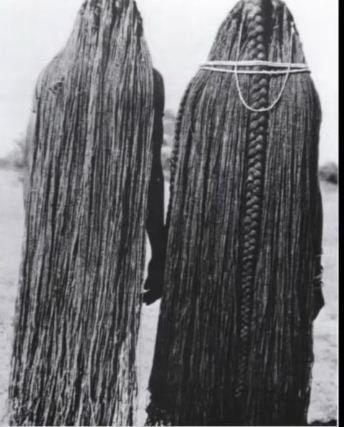 When the woman gets a child, she changes her hairstyle into "Eembuvi" (unique braids) to show her new status in life.
How to Grow Your Hair the Mbalantu Way
Below is the secret ingredient used by Mbalantu women. Just take a look.
Cloves
Chebe powder
Scented oil of your choice
"Mahllaba soubiane" seeds
"Samour" resin
"Missic" stone for scent
Mbalantu hair traditions have gained popularity and have influenced modern African hairstyles. Though most African women do not follow the Mbalantu hair ceremonies, they rock in long braided hair to bring out their feminine energy. And if you have wished to grow long natural hair, then try out this blend and let your hair do the talking.