Even the highly committed Christians still struggle to achieve a smooth, hitch-free bond with God. Their love for Christ is nothing to doubt, but they drift away from Christ for one reason or the other. Sometimes, it might be due to overwhelming circumstances or because they subconsciously neglect their spiritual growth and get more concerned about their immediate desires. It can be challenging to get back to God when this is the case. Hence, these are seven genuine ways to strengthen your relationship with God. 
Reconnect by listening to a sermon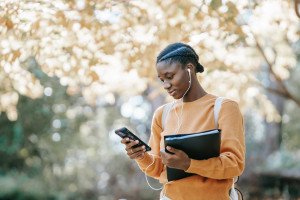 In moments when our minds seem unsettled or disturbed, listening to the word of God can be the perfect solution to all our worries. Sermons uplift and inspire you to examine how you go about your life. Likewise, it helps you leverage bible verses when the storm rises, and you are about to give up. Listening to sermons should not wait till the following Sunday service; it can be as often as you desire. These sermons are available on the web and on-demand. While choosing teachings to listen to, be prudent and identify yourself with the gospel of truth and life, not heresies and lies. 
Pray with a group
Prayer is a very crucial factor in the journey of Christianity. Praying alone is good, but indulging like-minded Christians and praying together yields faster results. It can be family members, relatives, or friends. Christians that pray together stay together. You never know how fantastic something is until you give it a try. A healthy prayer life strengthens your relationship with God. Pray with someone today!
However, prayers work when there is consistency in them. Avoid praying today then skipping a day or two. When you identify the right group to pray with, they will help you stay grounded and committed to prayers.
Attend seminars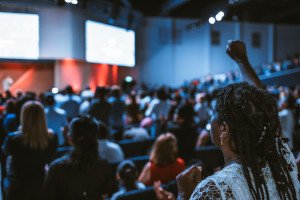 Attending Christian conferences/seminars allows you to interact with like-minded individuals. This might be what you need to skyrocket your Christian journey. A few days away from the uproar at home might be what you need to refresh and brace up your relationship with God. Christian seminars are held interstate or intra-state; attend the ones closest to you.
Reading scriptures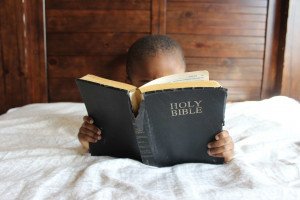 Reading the scripture is an opportunity to draw closer to God. The Bible helps you get familiar with everything you need to know about God. Years ago, what was true remains true today; nothing has changed except the people sugarcoating the Bible. When you read specific passages of the Bible, you will be able to connect the past happenings to the present realities and discover how important it is to strengthen your relationship with God. If possible, try reading from Genesis to Revelation. Perhaps that feels like a hitch; start with Psalm 23 or Romans 8. Read and meditate on them slowly until it becomes your reality.
People are also reading: Shocking Revelation of the Death of Gospel Singer Osinachi
As Christians, we are not just responsible for ourselves but for others. However, you should live a life that helps those around you become a better version of themselves and depicts godly morals. If you've been given much, much is expected. Take time to spark your community with love by engaging in volunteer work, cooking for seniors, and helping the homeless. This, in turn, helps your spark and brightens your relationship with God.
Find and learn about Christian quotes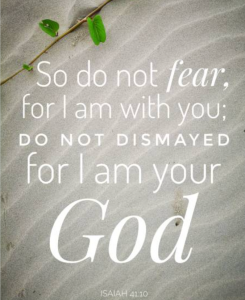 Christian quotes, especially from industry experts, found on and off the internet have been and still are one of the ways to re-ignite your stewardship in Christ. This is not a situation of aspiring to perspire. Christian inspirational quotes fuel your thought and keep your mind in check. They can be in the form of Bible verses or statements from prominent Christian leaders. Search the web for "Christian quotes" and discover millions of them. 
"Love is patient, and love is kind; it does not envy and does not boast. It is not proud and does not dishonor others, it is not self-seeking, it is not easily angered, and it keeps no record of wrongs. Love does not delight in evil but rejoices with the truth. It always protects, always trusts, always hopes, always perseveres." –1 Corinthians 13:4-7. 
Recommended: 9 Terrific Lies Believers Are Fed About Worship
Christian movies have a way of helping you imagine certain realities when you are ready to take a step further with God. Classic movies like "The Passion of Christ" and "Ten Commandments" are great movies that will help strengthen your Christianity bond, more importantly, your spiritual growth. Organize a movie night with your family and friends that are part of your faith journey to watch and enjoy great soul-lifting movies.
Bottom line
Christianity is not just a practice or tag. It requires continuous actions to keep the fire burning for God. However, maintaining a relationship with God is not limited to being identified as Christians. It goes as far as recognizing that our life is the epitome of imperfections which may be a recipe for disaster. Hence it is essential to adopt every possible measure to help revive and strengthen our relationship with God.