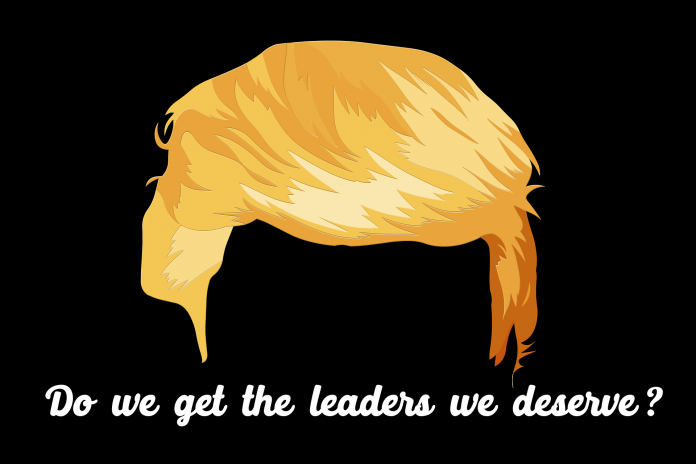 As Africans, have you ever wondered whether Trump is more or less better than some past African leaders? Idi Amin of Uganda, Charles Taylor of Liberia, Rwanda extremist leaders, Sani Abacha of Nigeria, and many more. Ever imagined Trump ruling a country in Africa? Unimaginable!, right?
The president of the United States and the ruler of the free world, Donald Trump, is no stranger to controversy. In fact, it's been reported that he thrives on controversy and does what he can just to stay in people's mouths and to stay relevant, so this article joins the chorus. In a recent chain of events, people's hatred towards trump has grown, and two instances stand out from the rest. The first one is the forceful separation of children from their parents at the border, and the second is referring to  LeBron James, a thriving African American basketball player, who recently invested in an altruistic endeavor that Trump and his family have never imagined doing in years, as dumb.
In a tweet that Trump made on 3rd August 2018 upon watching a television interview by Don Lemon, he went ahead to tweet "Lebron* James was just interviewed by the dumbest man on television, Don Lemon. He made Lebron* look smart, which isn't easy to do. I like Mike!
Don Lemon  responded, stating that "Trump traffics in racism and is fueled by bullying". From keeping children at the border in cages to bullying journalists at his rallies and at every chance he gets, President Trump is trying a divide by race and conquer decency by smearing the truth and the people who fight to uphold it.
One thing is clear. Trump does not find joy in the success of specific groups of people and races, specifically the blacks. In the conversation between Don Lemon and LeBron, they talked about the Trumps' previous attacks on black athletes, and his threats on  the athletes against taking a knee on multiple occasions.
Everything that president Trump does only confirms him as a racist, and an individual with a bias against minorities. Sadly, he is what he is, and there is very little that can be done to tame his arrogance. In the meantime, we will continue seeing racist rants from him on Twitter, along with jabs at individuals whom the black community holds dear.
The democracy of the United States and the civilization of its people is currently undergoing perhaps a test of the century. Super powers usually bounce back, and yes we will.
Just curious, should any African or black vote for Trump second term? Which African leader would you liken President Trump to? Send your comment below.
USAIG is a media organization that focuses on African immigrants in the United States. We offer community content and promote African identity. We support personal and professional development of Africans and immigrant community in the US. We consult on cultural based training focusing on inter-generational relationships between African youths, parents and community, and we facilitate diversity and inclusion training workshops.