African and Caribbean Market
KEUR A.A. Maty
---
African Caribbean Market at NYC.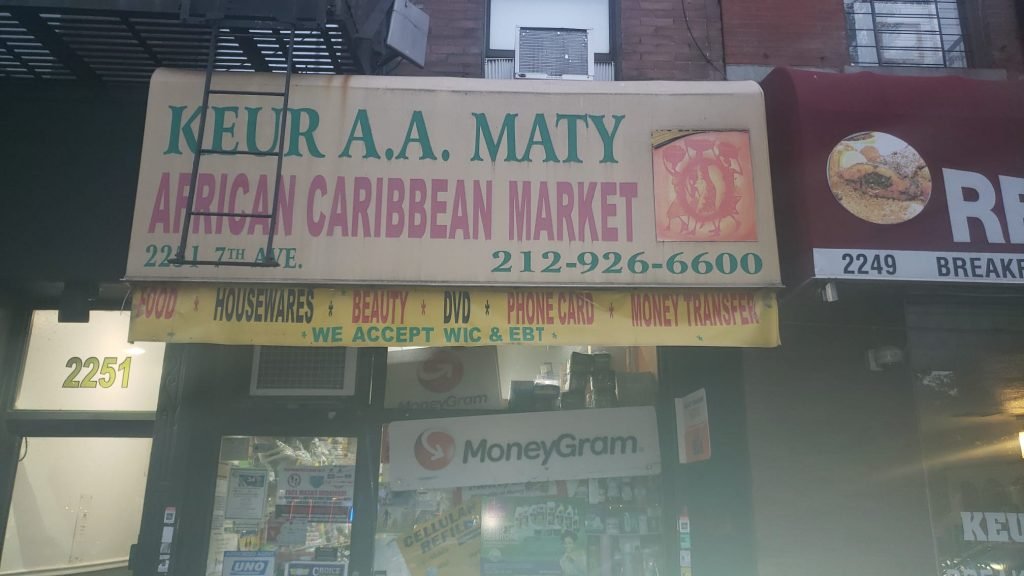 Our commitment to you is simple, but one that we take very seriously – Get the best food products at a single stop. We are known for having collections of both packed foods and ingredients that your family loves to put in their recipes everyday! It's not just food; hair oils, lotions, soap, sanitary products…You name it! K.A.A We ship from many African countries and Caribbean Islands to offer our NYC community the quality, variety, and competitive prices. We are in Harlem, NYC. Stop by or call to order.
Excellent range of items.
Amazing shopping experience.
Always accessible.
Here's a simple logic that we follow – "Always give people more than what they expect to get" – Nelson Boswell. K.A.A Maty Corp. makes you remember the things you forgot to buy! We probably have all the products you jotted down on your shopping list. Just come by or call – we have it all.
>> Not to forget the amazing shopping experience with the most friendliest people ever!
Visit our store. We'd love to have you! If you have any questions, call or email. We'll get you back to you in no time!