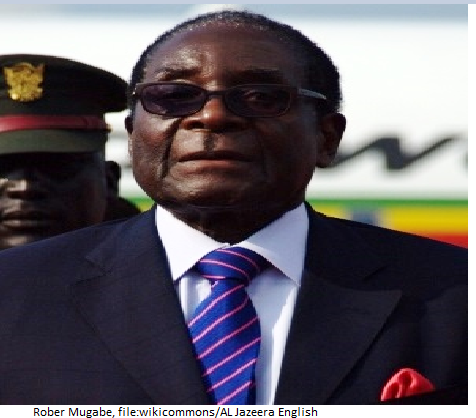 African nations are well known to be governed by elected monarchs who have ruled their countries for so long. While some might claim that they are pillars of pan Africanism and Africa's guardian angels, these leaders have negatively impacted the prosperity and development of African nations by using their power to enrich themselves. Most of these presidents have witnessed the supremacy of over four US presidents and due to their continuous manipulation of the constitution, they are likely to cling to power when trumps tenure comes to an end.And below is a list of African presidents who have stayed in office for long.
1.       Yoweri Kaguta Museveni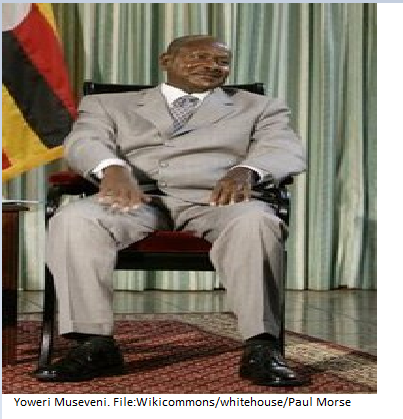 Yoweri Museveni has been ruling Uganda since 1986 after he overthrew Idi Amin and Obote. His administration has been acknowledged for supporting the best anti-HIV campaigns in the whole of Africa, and its innovative infrastructure that is expected to boost the country's economy. However, the opposition leaders have been complained about his clinging to power and have continually disputed elections. The opposition leaders have also linked his regime with corruption, and a high cost of living. In 2005, a referendum was held to pave way for constitution amendments to scrape the age limit on presidential tenure to allow extension of his reign.
2.       Paul Biya
The first post-independence president honored the constitution when he resigned and handed over the power to his prime minister, Paul Biya who became the president of Cameroon in November 1982. His government has been linked to high levels of corruption, bad governance, and dictatorship. Even though he tried to oppose the formation of a multi-party system in the 1990s, it was inexorable since the strongest opposition party known as the social democratic front was formed. Biya is one of the African leaders who has been changing the constitution to make sure they remain in power. He has ruled the country for the last 34 years.
3.       Robert Mugabe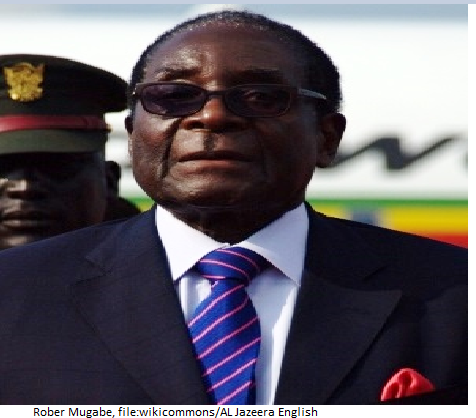 Almost everyone in the world was in jubilation when Robert Mugabe won the victory in the 1980 general election.   This is after the country gained independence from Britain. First, Mugabe served as a prime minister, head of state in 1980 and he became the first executive president in 1987. Irrespective of the economic development recorded by his regime in the past, the country is known to be one of the poorest states in the world. The Mugabe regime had been criticized all over the world for corruption, suppressing the political opposition, mismanagement of land reforms, economic mismanagement and violation of human rights. Mugabe has stayed in power for over 37 years.
4.       Teodoro Obiang
Teodoro Obiang is the head of state of Equatorial Guinea and he has been in power since 1979. He organized a bloody coup in 1979 and managed to ouster his uncle Francisco Macías Nguema. He executed his uncle for crimes such as genocide. Despite the country's newfound oil mines, the majority of people in the county survive in less than one dollar per day. Ironically, they all love their president since he has been in power for the past 37 years and he is still a democratically elected president.
5.       Omar al-Bashir
In 1989, Omar al-Bashir supervised a peaceful military coup that overthrew the democratically chosen regime of Prime Minister Sadiq al-Mahdi when the country was facing nationwide starvation. Since that time, he has been Sudan's head of state. Even though he emerged victorious in the election held in 2010 and 2015, there were allegations that elections had many irregularities. In 2009, Prime Minister Omar become the first sitting African president to be mentioned by the ICC for supporting mass killings, rape, and torture in Darfur. He has ruled the county for 28 years and still counting.
6.       Daniel Toroitich Arap Moi
Moi became the second president of Kenya in 1978 after the sudden death of the first head of state Mzee Jomo Kenyatta. Prior to his death, many barriers were erected by politicians and civil servants to prevent Moi from taking office.
The most notable attempt was in 1997 when politicians held a series of rallies to change the constitution. The amended constitution stated that a president should serve for a maximum of two terms which saw Moi retire from active politics in 2002. Were it not for constitutional amendments, Moi would have stayed in power longer.
Before handing over the tools of power to the president-elect Mwai Kibaki, he had ruled the country for 24 years and he had served as vice president for 11 years.