It's been said that New York City is the city where anyone can grow up to be whatever they want to be in life. While some people opt for the jobs of their dreams, others may have more of a financial drive when picking their career path. However, the high cost of living can often pose financial challenges for residents. Many New Yorkers are looking are turning to gigs or side hustles to make ends meet. Whether you are in full-time employment or you are self-employed, there is always something for you. In this post, we share thriving side hustles that will supplement your income and offset the cost of living. Let's get into it.
1. Freelance Gigs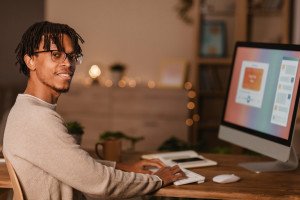 If you have skills like writing, graphic design, or project management, consider offering your service as a freelancer. Freelancing is in high demand in New York. For instance, writing positions in New York pay 30% more in comparison to London. This is a substantial sum of money that grows monthly in proportion to the number of gigs you finish. The advantage of these skills is that you may work from home and avoid the monotony of a 9-5 job. There are numerous training programs online if you are a newbie to help you polish your skills. You can find these gigs on freelancing platforms like Upwork and Fiver. This side hustle is your bet to;
flexible working schedule
unlimited amount of money that is not taxable.
Your creativity can be very rewarding
set your rates per hour
have the choice of choosing who and who not to work with.
Compared to working, you are your own boss here, and you are in charge of your own success.
Although it won't be a bed of roses on the first attempt, it will be worth it.
you will have rough times with editors, and some can really make your work difficult.
you are 100% responsible for your failure.
you may not always find freelance gigs work, which means you have to strengthen your customer acquisition skills.
you will need a good knowledge of working online or digital training.
Read Also: 10 Best Places for New York City Dates to Hang Out
2. Food Service
The city where you work as a restaurant employee can greatly affect your earnings, as tips vary in different cities. For instance, bartenders in San Francisco make around $15 per hour in tips and a base pay of no less than $10, bringing their hourly wage to $25. On the other hand, waiters in New York City earn almost $30 in tips per hour, which is higher than the rate for bartenders in San Francisco. Apart from the relevant diploma required for the department, such as food prep, cooking, floor support, hosting, or serving, it's essential to be very polite and comfortable with smiling and maintaining good eye contact. Additionally, restaurant work is very fast-paced, so make sure you can keep up!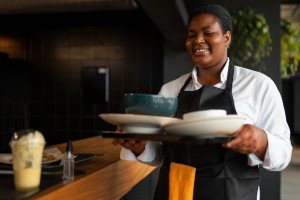 This side hustle is versatile and diverse because;
you get a chance to meet different people every day.
numerous perks, like tips from happy customers.
It is not a 9-5 job; hence, it's a nice fit if you are juggling with other important climbs of life.
You may have to experience;
long working hours or late night shifts
excess micromanagement
unruly customers,
3. Errand Services
Offering personal shopping services can be a great side hustle in New York City. With the busy lifestyle of many individuals, they often require assistance with their errands, including grocery shopping and buying clothing. As a personal shopper, you can offer them the convenience of having someone to handle their shopping needs while they focus on other important things.
4. Information Technology Job
New York City is a hub for the Information Technology industry, which is one of the fastest-growing industries in the world. There are numerous careers in this field that you can explore, each with its unique set of skills and requirements. Due to the high-skilled nature of IT jobs, they often come with competitive salaries. In addition, you can consider starting your own business and leverage your skills and expertise to create job opportunities for others. Cybersecurity is also becoming increasingly important in the IT industry, particularly in areas such as finance, business, and healthcare, where data privacy is crucial. If you possess expertise in this area, you will continue to be in demand. Therefore, pursuing an IT degree is a wise choice for those looking to build a career in this industry in New York City, both in the present and future.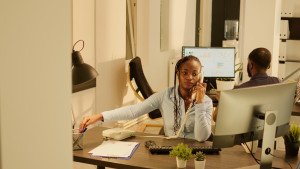 Information tech is the future of work;
you get access to new information every day
high and competitive pay
On the flip side of things, you may be required to;
study a lot of materials to execute your role.
That's the only way to keep your knowledge up to date because the task can be quite challenging.
5. Photography
Photography is a creative and thrilling art. While it can be a challenging field to succeed in, there are plenty of attractions in NYC that make it a great place for photographers. However, if you're considering a career in photography, it's important to think carefully about your reasons for doing so. While it's not impossible to make a living in New York as a photographer, it's not easy either. To do so, you'll need to approach it as a business and consider commercial photography, which requires a great personality and the ability to network with potential clients. This means targeting tourists, connecting with celebrities, and offering services such as business headshots, family photos, portraits, and more. If you have a passion for meeting new people and a good entrepreneurial mindset, then photography may be a great career choice for you.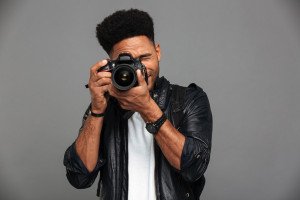 You might find photography an interesting side hustle because of;
the joy of capturing special moments and getting paid
you will learn to appreciate the power of light
the thrills and the excitement of doing what you are passionate about
The downside to these can be;
inability to afford good cameras, which are somewhat expensive
technology is evolving, and you've got to keep up to stay in business
6. Hobby Monetization
In New York City, there are many opportunities to make money doing what you're good at. If you have a talent for playing a musical instrument, consider connecting with event venues, and party centers. You can also play music in the subway and collect tips. If you're a great cook or baker, consider teaming up with a catering shop and branding yourself. If you're skilled in doing makeup, you can reach out to people before their special occasions and offer your services. The key is to brand yourself well and offer your skills to others. If you need help with branding, AfroMarketen in NYC can provide helpful guides to get you started. Remember, when you do what you love, you'll excel at it and create value for others.
You May Also Like: How Will Africa Benefit From G7 Build Back Better World Vs Belt Road Initiatives
7. Uber driving
For some individuals, working as a ride-hailing driver for Uber or Lyft may not be their preferred job. However, if you enjoy driving and have regular access to a vehicle for transporting passengers, it can be a profitable gig. As an Uber driver in New York, you have the freedom to set your own schedule and work whenever you want. Depending on your convenience, you can also choose to make Uber driving your full-time income.
8. Online Tutoring
If you have expertise in a particular subject, online tutoring can be a profitable way to earn money in New York City. You can charge hourly or per-session rates, which can add up to a decent income every month. Additionally, if you are fluent in a second language, you can also consider tutoring in New York as the city has a diverse population that is interested in learning new languages.
9. Virtual Assistant
Offering administrative and organizational support as a virtual assistant can be a great way to earn money remotely in New York City. Busy professionals and entrepreneurs often require assistance with tasks such as scheduling appointments, managing emails, and social media management, among other administrative duties. As a virtual assistant, you can provide these services remotely, making it a flexible and convenient option for both you and your clients.
Wrap up
Living in New York City can be financially challenging, but it's not impossible. The city offers a variety of side hustles, including freelance gigs, photography, and virtual assistant work. By exploring these dynamic side hustles, you can leverage your skills to earn additional income and successfully navigate the financial landscape of New York City. Which of these side hustles do you think is most suitable for you? We would love to hear your thoughts.