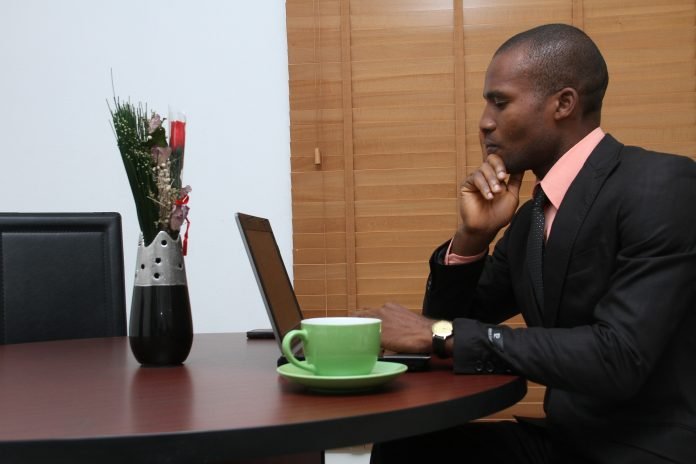 How Africans in US can Start a Business Even with a Full Time Job
We live in an age where everything seems possible, and it's much easy to start a side business even if you have a full-time job. In this millennium, if you want to start a profitable side business, all you need is a good idea and proper execution.
For immigrants in the United States, and for African immigrants in particular, you understand quite well what this means. Starting a business is an endeavor that comes with its own set of challenges, but they are not  challenges that are bigger  than your decision to travel outside of Africa to live here.
When you pack your bag and leave for the unknown, you are essentially embracing the spirit of an entrepreneur; ready to take risk, and putting all your cards on the table for better and for worse. There is no more doubting of the fact that immigrants lead when it comes starting a business. Why some play it safe with working for others and earning highly valued fringe benefits, immigrants have somehow inscribed hustle into their DNAs from  the very day they arrive to their new home country. Through this they have, by and large, become blessings to the United States economy.
To start your own business or side hustle, no new idea necessary — you can certainly recycle an old idea and get it going as long as you are passionate about it.
Maybe you're looking for better ways of supplementing your income, or you want the flexibility that comes with being your own boss and/or  building a legacy for yourself. Whatever the reason may be, it is doable to start a side business and still keep your job — at least for the time being.
Okay, before you can start a side business, you've got to…
Be prepared to sacrifice your weekend. The side business is a demanding venture, and you have to be ready to take on the responsibility that comes with it.
Be organized: Being organized is a virtue. You have to make sure that your side business doesn't conflict with your full-time job. Also, you have to set your schedule for your daily task properly.
Analyze and test your idea. Will your business proffer solution to the market needs? Are you passionate about your business? Who is your target customer?  Asking the right questions will help you be on track.
Be extremely disciplined with your time – Ever thought money is the biggest asset? Well, think twice, because once you are in this corner of doing your business while still working full-time, time will be your biggest asset. You'll be doing a lot of dance with these most valuable assets. Not to sound esoteric, but what we don't have in life isn't money but time, and you'll see this law playing into how you navigate to get result.
Before you rush out to get that business started, here are practical tips to help you start and scale your side business even if you have a full-time job:
If you've picked a profitable business idea and you've tested it, its time to get into the daily drills and practical ways of starting and scaling a side business.
Develop A Business Plan With A Schedule: A business plan will help you stay the course and also gives you a direction for what is to be accomplished. If you plan on transitioning from your full-time job to your side business, then you'll need to have a detailed plan on how you'd achieve it.
Also, you should set a schedule for your monthly, weekly, and daily task — and track your progress. At the end of the week, you should evaluate your weekly goals and look out for areas of adjustment and modifications.
Register Your Business: If you're starting a product based business, then you should get it registered. But a license is required for those who'd be starting a service based business.
Whatever category you fall into, you should get your business recognized by the state law.
Also, you should register with a reputable insurance company. Insurance provides a system against unforeseen events.
Plan Your Expenses By Having A Budget: You should have a rough estimate of your Since you'd be running a small business, you can invest your salary into it.
In case you choose to invest your salary into the business, then you should carefully come up with an adequate plan that'll help you not to run out of cash. Create a code system: blue, yellow, and red with each color indicating when to start getting seriously worried, when to feel very scared and start jugging back, and finally, when to run!
Learn To Strategically Position Yourself And Network: If you want a big piece of the pie, you should go for the big clients. And one way of getting quality clients is by adequately positioning yourself as an expert.
Networking is of paramount importance. You should go to meetups and events and actively seek out the right people in your industry. US African Immigrants Gist has a Meet Up group that fosters a network to support personal and professional growth of Africans in US. You may sign up here, if you'd like:  https://www.meetup.com/The-Gist/
Know When To Outsource: Let's face it, you may not have the time to do everything. You can reduce the amount of workload you have by outsourcing some jobs to people. And you can employ your coworkers on a contract basis to help you out with something. However, you've got to conduct your business deals professionally.
Explore Business Opportunities in Your Native Country: It's okay to feel some concerns about investing back home in Africa or in any native country while you are not permanently residing there. If you have people to trust, and have the mind to deal with any stress that might come with it, business opportunities abound, and particularly now in Africa.
Conclusion — Start Your Side Business The Right Way
Launching a side business is one of the best ways of gaining financial freedom. And to set sail on this journey, you've got to be adequately prepared, stay organized and apply the practical tips outlined above.
As the captain of your ship, you've got to brace yourself for the challenge ahead and keep trying until you succeed.
Whats next — Which side business do you want to start? What challenges are you facing? Share your thoughts and ideas with us. If you want, you may reach out to us to chat further on some business ideas suitable for immigrants and full-time employees.