More and more celebrities are taking the stage to announce their relationship with Christ. And fans are not finding it funny. Most especially fans who love what they do before they embark on the so-called transformation journey. When celebrities openly acknowledge their allegiance to faith or religion, there are always speculations about it being a publicity stunt. This is because celebrities can use any means to acquire fame. Besides, it is a choice to wake up one morning and start a personal relationship with Christ. However, it is not absurd to question the faith of celebrities when they do because they are public figures! Fans emulate and exemplify their lifestyles.
Nevertheless, we will take you on a journey of some of the most famous stars that took a step and decided to live for Jesus. These celebrities found light in a world of sin and got their faith renewed in Jesus Christ. And their confidence grew more intense and firm in the word of God. Here are the seven celebs who turned their life around for Jesus and got transformed in the process.
Recommended: Famous Black Celebrities: You Didn't Know These 8 Famous People Were Black
Dwayne Johnson
The actor is popularly addressed by his ring name "The Rock", with 259 million fans on Instagram. Dwayne is an American movie star, businessman, producer and retired wrestler. Dwayne has shown us what it means to be humble, appreciative, and ultimately have a growing relationship with God from ring to set. "I have my special relationship with God, you know, I feel very blessed and lucky," Dwayne said in an interview. Even though Dwayne Johnson often displays positivity and energy on and off the camera, he has dealt with a severe battle of depression.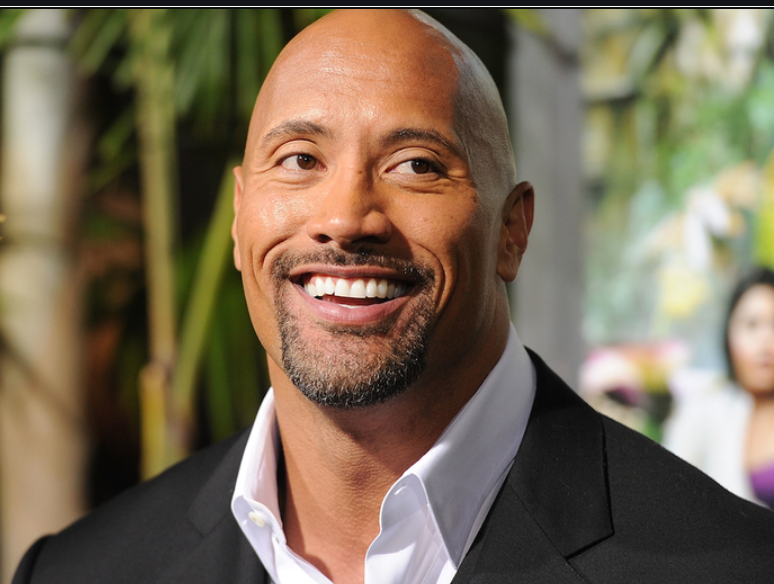 In an interview with Oprah Winfrey Network, he stressed how his faith was an instrument in combating arising challenges, saying, "You have to hold onto that fundamental tool called faith. Have faith! knowing that on the other side of your pain is something good." Is that present condition the reason for not opening your heart wide to God? Dwayne had it worst, but he allowed God to take charge.
You may also like: Why These Black Celebrities Changed Their Names
Kanye West
West is currently one of the most controversial figures in entertainment, with 30.4 million followers on Twitter. The rapper, fashion designer, and self-proclaimed genius have been using his fame to propagate the gospel of Christ since he became born again. Not at any point is he known for shying away from speaking about his salvation, faith and love for Christ. With his Debut Album, 'Jesus is King' came controversial and judgemental speculations, but this did not stop West from keeping up with his faith in God. The truth is nothing supersedes enjoining yourself to the body of Christ. Will there be criticism? Certainly yes, and when this happens, Ask God for wisdom – "The Lord says I will guide you and teach you along the best pathway for your life; I will advise you with my eyes over you" (Psalms 32:8).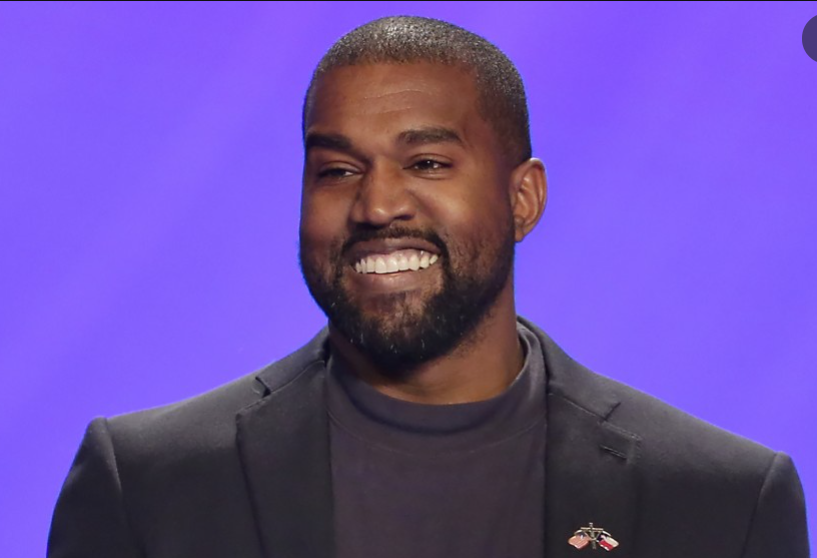 Chidinma Ekile
At a very young age, Chidinma became successful for her talent in a reality tv competition. She is a Nigerian singer and songwriter with over 7 million followers on Instagram. On stage, in song and person, Chidinma has never missed the opportunity to celebrate and preach christ since she got born again. It is not easy to transition to salvation, but this celebrity did it because of her love for God. She effortlessly quit singing secular music after giving her life to Christ. A total rebrand of personality and lifestyle, she uses her social media platforms to engage and motivate her fans, whom she calls "end-time soldiers". It is not as smooth as you think to be steadfastly submissive to God, especially in this dispensation where all wrongs have been normalized. But Chidinma has got it together!
Chris Tucker
The famous actor and sitcom comedian rose to stardom in a role starring in the popular Friday and Rush Hour franchises. But after doing the film Money Talks, he became a born-again Christian to have a personal relationship with God and decided to stop appearing in such vulgar roles. Chris did not hide his faith; instead, he overwhelmingly accepts the call of salvation. Being a Christian in Hollywood has never been easy, but for Chris, it was worth it. Enlightening his fans and inspiring others with God's Word has only helped strengthen his faith.
Tyler Perry
What do you know Perry for? Beyond being a filmmaker/producer, Perry is Christian and a man of faith. In an interview with Beliefnet, Perry talked about how he tries to integrate faith into his character's lives in a way that a lot of movies don't. Perry feels there is a vast gap between the church and state, and he is not afraid to bridge that divide. "I am a believer; I'm convinced that if I had not been a person of faith, I wouldn't be treading the path I'm on now", he said. For Perry, the greater good means teaching people to learn to forgive and move on while doing it through the healing power of humour. The salvation of Christ is indeed transformational. Because it captures you irrespective of class and status and lets you surrender to him, will you allow Christ to lead you hereon?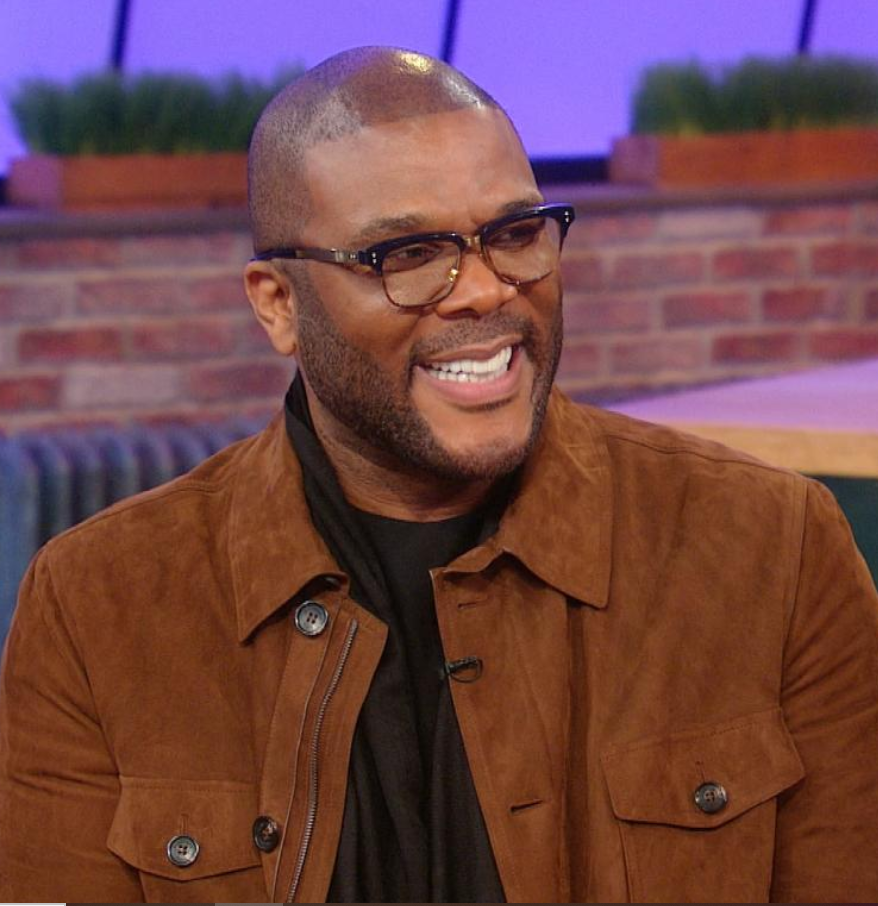 Angela Bassett
Growing up in a community of believers, Angela was able to conceptualize her career and faith life. Being an American actress and producer, she believes that what she does is a God-given talent. To her, it is more of a calling than a career. "When you realize that every breath and moment is a gift from God. When you learn how small you are, but how much he loved you. That he, Jesus, would die, the son of God himself on earth, you just weep". As greatly opposed to fame and money, God and faith are all she ever desires. The truth is, it is not bad to acquire the luxuries of life, but not when you begin to serve them. Limit your thirst for earthly things and fix your gaze on the treasures above.
You may also like: Black Celebrities That Left Us in 2020
Patience Ozokwor
A Nigerian veteran actor popularly recognized as Mama G. Patience Ozokwor narrated how she encountered the Holy Spirit concerning her career in the movie industry. The movie star's life has now taken a turn around as she propagates the gospel with her lifestyle. She even went viral on social media for sharing her views on Christianity and what it means to be genuinely born again.
Your turn: When we become born-again, we are burying our old lives and experiencing a rebirth spiritually. However, to have an encounter with God is to know him and live passionately for Him! Are you willing to take a turn around for God? We would like to hear from you in the comment section.