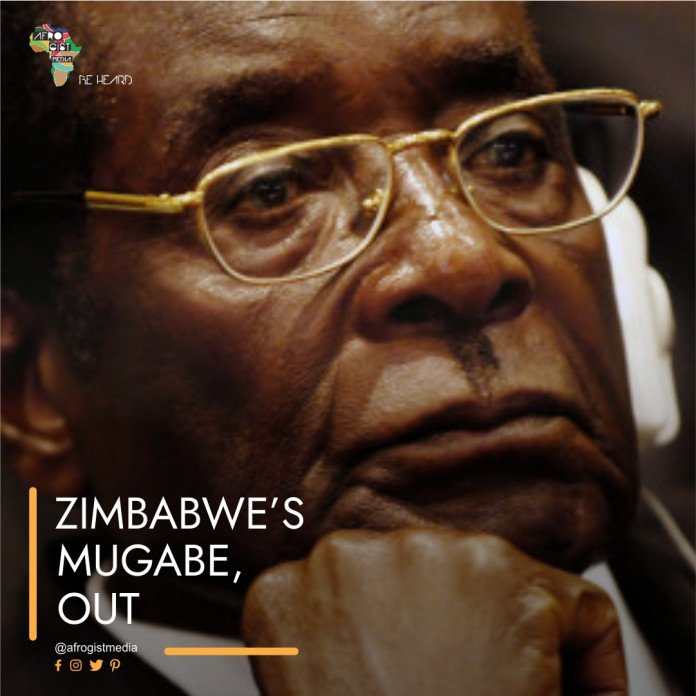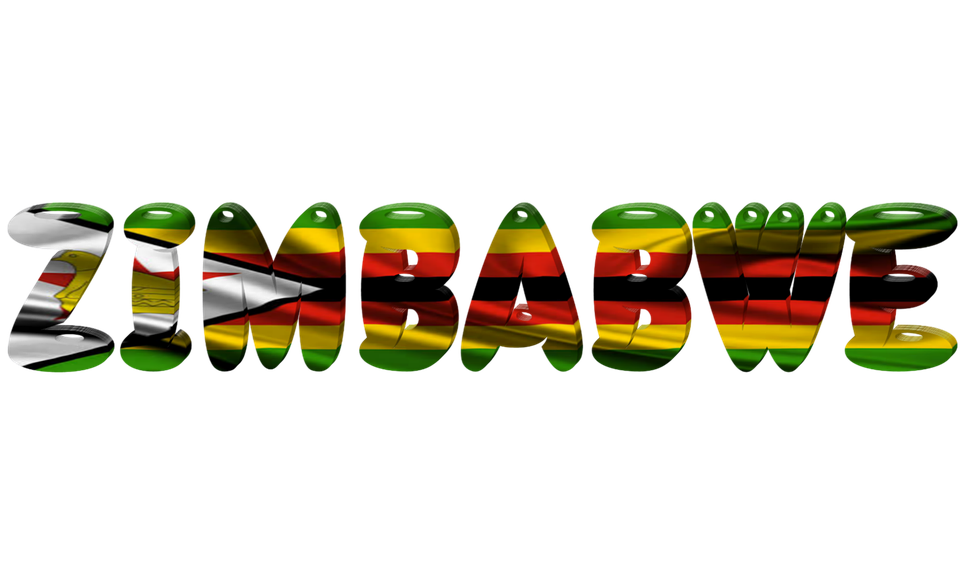 November 16, 2017
By Staff, "The Gist"
One of Africa's longest serving leaders, Robert Gabriel Mugabe, will resign from his 40 year reign tomorrow!
This morning, the government of Zimbabwe's official Twitter account, tweeted in bold, all capital letters, "PLEASE BE ADVISED THAT THE PRESIDENT OF IS IN GOOD HEALTH. COMRADE R.G. MUGABE WILL RE-SIGN FROM THE OFFICE OF THE PRESIDENCY. THE INSTALLATION OF HS EXCELLENCY, EMMERSON MNANGAGWA AS INTERIM PRESIDENT OF THE REPUBLIC OF ZIMBABWE WILL OCCUR ON FRIDAY, 17 NOVEMBER 2017. #ZIMBABWE".
The FULL Zimbabwe National Army statement from Major General Sibusiso Moyo, leading up to this morning's tweet, was broadcast on ZBC (Zimbabwe Broadcasting Corporation), just a few days ago.
November 6 – Mugabe fires vice president:  Robert Mugabe fires his powerful Vice President, Emmerson Mnangagwa, clearing the way for his wife, Grace, to succeed him as leader of Zimbabwe. Grace had accused 75-year-old Mnangagwa, a former intelligence chief, of being the "root cause of factionalism" in the ruling Zanu-PF party.
November 8 – Mnangagwa defiant:  Mnangagwa reportedly flees to South Africa, but vows to return to Zimbabwe to lead party members. The party "is not personal property for you and your wife to do as you please," Mnangagwa tells Mugabe in an angry five-page statement.
This past Monday – Army chief issues warning:  Zimbabwe's army chief demands a halt to the purge in Zanu-PF, and warns that the military could intervene. "We must remind those behind the current treacherous shenanigans that when it comes to matters of protecting our revolution, the military will not hesitate to step in," General Constantino Chiwenga told a media conference attended by about 90 senior army officers.
This past Tuesday – Army denies coup:  A convoy of tanks is seen moving on the outskirts of the Zimbabwean capital, Harare, but the military denies a coup. In an overnight declaration on state television, they say Mugabe is safe and they are "only targeting criminals around him".
Yesterday – Mugabe detained:  Military vehicles take control of the streets of Harare in the early hours. South Africa says Mugabe has told its president, Jacob Zuma, by telephone that he is under house arrest but is "fine".
According to the BBC, the 93 year-old Mugabe is reportedly in direct talks with the Zimbabwe army and officials from neighboring South Africa, about his immediate future.