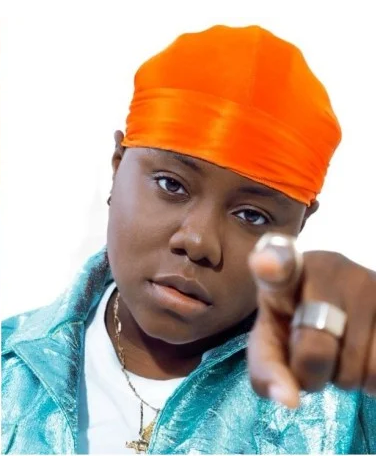 Teni, a famous Nigerian musical artist is out to give back to the society.
Her primary purpose of making the offer is to create some buzz around her new single, "billionaire."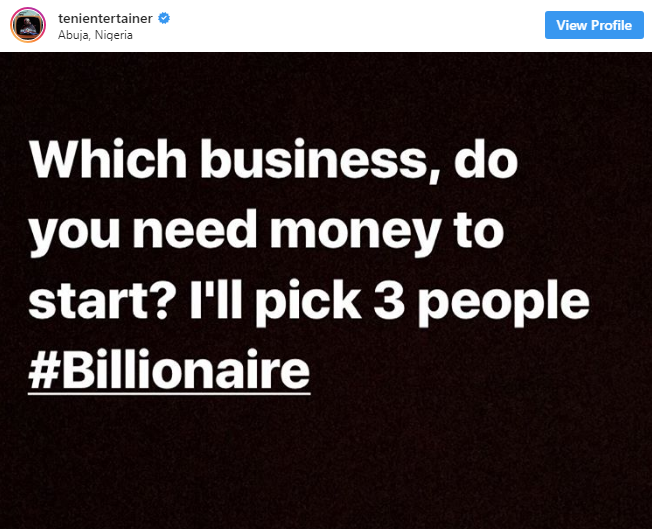 Well, everything seemed cool until Wizkid made some weird response in the comment section.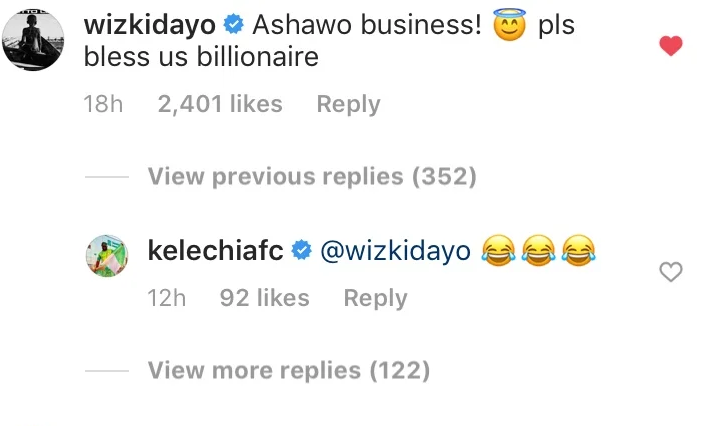 If you've been around for some time, you'd probably know that Wizkid has the reputation of spiking some social media trends with his posts/comments.
This time is no different — Wizkid requested for cash to fund his new business — Ashawo business.
In Nigeria, commercial sex workers are known as Ashawo and stating that he would love to own an Ashawo business, Wizkid is implying that he is interested in the commercial sex industry.
As of the moment, it's not clear if Wizkid means business or he's merely joking around. But it's not smart to dismiss his comment.