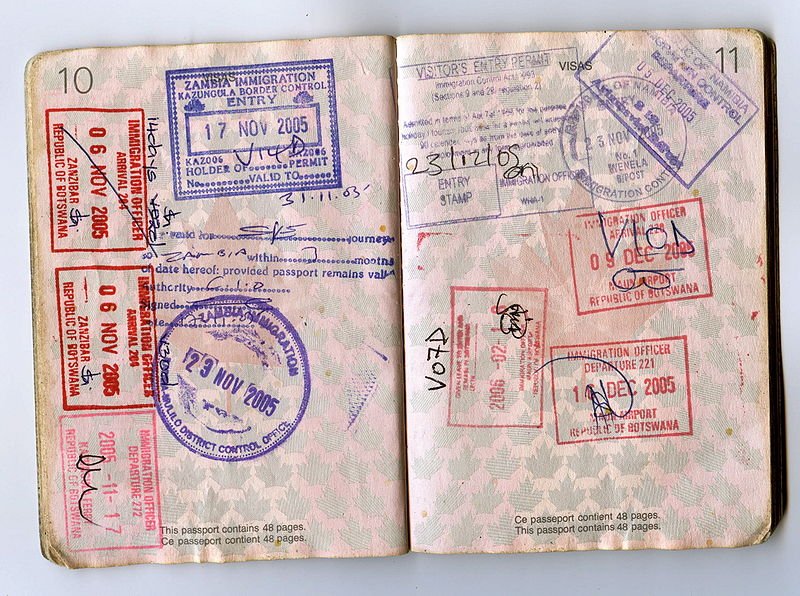 Considering a trip to the Motherland? Maybe to more than one country? Your U.S. passport makes gaining entry fairly easy. Want to bring an non-U.S. passport holding family member with you? Traveling within Africa can be a nightmare for most Africans!
"On average, Africans need a visa to travel to 54% of the continent's countries; it's easier for Americans to travel around Africa than it is for Africans themselves. So far, the AU (African Union) has issued its single African passport only to heads of state and senior AU officials." – The Economist
However, according to a report commissioned by Euromonitor International, the nightmare might be coming to an end.
VISA-FREE TRAVEL IN AFRICA
The report cites the African Union's Agenda 2063 initiative which calls for the abolishment of visa requirements for all African citizens in all African countries by 2018. The document also advocated e-visa and e-passport capabilities.
"African leaders are seeing travel and tourism as a way to boost the economic prosperity of the continent," the report says.
It identifies Ghana as one of the countries giving its full backing to the Agenda 2063 aims. Ghana started to offer visas upon arrival for all African Union member states in 2016, and visa-free travel for 17 countries.
POTENTIAL PROBLEMS
However, "the proposals are mired in challenges, and much of the workings are still unclear" with the macro-economic and political climate slowing progress. The report says that major discrepancies in GDP (gross domestic product) per country is behind politicians' concerns around one-way migration – as an example, it points out that South Africa's GDP per capita is expected to be 10 times higher than neighboring Zimbabwe by 2030.
The travel industry could do more to help, the report suggests. Direct air routes between countries remain limited, forcing many African citizens to travel via Europe to reach another African country. "Increasing flights between regional hubs would contribute to a more open Africa," it advises.
More intra-Africa flights would help address a dilemma facing the regions' tourists boards and destination management companies. Currently many budgets are focused on attracting European and North American travelers instead of their neighbors.