It is not uncommon to have white preachers dominate the entire religious scene. However, it is intriguing to see African preachers causing waves, not only in Africa but internationally. It is clear that the days of having just white preachers have faded.
Some years ago, when you could think of preachers, specific names could only pop up. In such a list, you could rarely find a black preacher. We observed that in the book, God's Generals by Roberts Liardon, there's not a single black! Isn't that surprising?
But the tide has changed! allow us to give you a quick list of the top five African preachers causing waves in the world.
1.Pastor Enoch Adejare Adeboye
Number one on the list is Pastor Enoch Adejare Adeboye of the Redeemed Christian Church of God. This mathematician-turned pastor took up the mantle of leadership from the founder of the church in 1981. Initially, the church had less than forty branches. But as of March 2017, it has spread to approximately 196 nations of the world. It is quite certain that it would have increased to more than 200 nations with millions of members around the world.
During the church's monthly Holy Ghost service, the number of worshippers is estimated to be more than 5 million globally.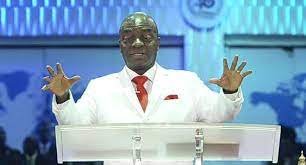 2.Bishop David Olaniyi Oyedepo
Fondly called Bishop Oyedepo, he is the founder and senior pastor of the Living Faith Church Worldwide. He is a man who is very passionate about winning souls for the Lord. He has been severally sighted on the streets doing evangelism; something many established preachers rarely do.
David Oyedepo is another African preacher reputed to have the largest church auditorium in the world. The capacity of the auditorium is estimated to be 50,000. On a single Sunday, the church runs four services. Besides, the church has her presence in other African nations. It also has branches in different developed countries. The church currently runs two standard universities; Covenant University and Landmark University.
In addition, Oyedepo's organization contributes immensely to Nigeria's economy. In other words, his organization pays salaries to more than three thousand, five hundred people today.
According to Forbes magazine, David Oyedepo is reputed to be one of the top richest pastors in the world with a net worth of over $150 million.
Interesting to read; According to ValuePlus Inc., Dr. Tolulope Ahmed is one of the emerging billionaires in this 21st century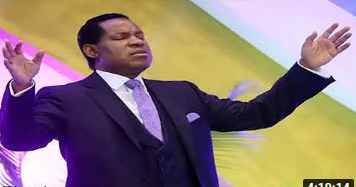 3.Pastor Chris Oyakhilome
Chris Oyakhilome is the founder and president of LoveWorld Incorporated also known as Christ Embassy. Pastor Chris is passionate about watching souls get saved and filled with the Holy Spirit. Furthermore, he manifests the gifts of healing in his meetings, where sick people come for healing.
One thing that qualifies Oyakhilome to be a part of this list among other things, is his philanthropic works. Pastor Chris, as fondly called, works to assist orphaned and poor children in inner cities in many countries. The organization which oversees this is Inner City Mission Project. They send relief materials to countries affected by disasters. In addition, they work with government agencies to improve social wellbeing.
Pastor Chris Oyakhilome has written several books that have been translated into many different languages.
It is worthy to note that having a lot of money or a big congregation is not a yardstick for making an impact. It is living a life of Christ and winning souls for Jesus Christ that really matters.
You may also want to read: What We Heard About Prophet T. B. Joshua |Let's Recap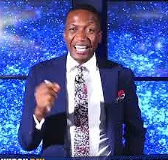 4. Uebert Angel
The Zimbabwean Prophet Uebert Angel comes fourth on this list. Uebert's ministry which started in 2007 has now become one of the biggest in Africa. Uebert Angel is a British-Zimbabwean businessman. He founded Spirit Embassy, a Pentecostal ministry in the United Kingdom. Aged 42, he is also the Presidential Envoy and Ambassador at Large for the country of Zimbabwe to Europe and the Americas. Uebert is making serious waves in the African continent.

5.Uma Ukpai's Lagos Crusade
Prophet T.B. Joshua should have been on this list, but he's no more. So, Dr. Uma Ukpai replaces T.B. Joshua. Rev. Uma Ukpai is among the African preachers causing waves in Nigeria and around the world at large. This anointed man of God is an evangelist and Christian leader. He is also the founder and president of Uma Ukpai Evangelistic Association based in Akwa Ibom in Nigeria.
Uma Ukpai's vision is to bring total liberation to Africa and the world at large. Signs and wonders always 'greet' Uma Ukpai's ministry. He is a man with a very 'strange' anointing.
As a result of Uma Ukpai's Greater Lagos for Christ Crusade of 1985, the Pentecostal Fellowship of Nigeria (PFN) was born. Today, he is one of the grand patrons and a member of the National Advisory Council of PFN.
Must Read: Top Five African Preachers Causing Waves in the World
Conclusion
There are other several preachers making waves not only in Africa but also around the world, but the above five preachers take the spotlight for us today. Please let us know which amongst the five preachers do you fancy and why? Suggest other preachers you think in your opinion, deserve the spotlight. Until next time, bye for now!