As you might have already heard, Africa France won the World Cup today after a heated match against Croatia that ended in 4-2, crowning Les Bleus as the official winners. But many fans on the internet have been quick to point out the fact that France's team is largely made up of African players or French players of African descent…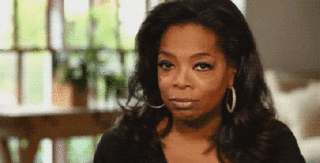 Let's take a look at some of the most accurate tweets about France's win!
1.
Africans: "We are celebrating France's World Cup win because they're just another African Team"

World: "Haha no they're not"

French National Team: pic.twitter.com/Et6jpYkAed

— Footy Humour (@FootyHumour) July 15, 2018
2.
https://twitter.com/mbali_ndlela/status/1018539313758461952
3.
Dear France,

I don't want to hear any more complaints about immigrants. We gave you this World Cup.

You're welcome,

African Immigrants.

— burna boy's ye (@jesuisrama) July 15, 2018
4.
The French victory is a victory for migrants and the descendants of migrants all over the world.

It's a blow to racism, xenophobia and the belief that immigrants are bad for a country.

Well done to France and it's 14 players who have an African link!

#WorldCupFinal #FRACRO pic.twitter.com/uN9StmaxwE

— Morolong (@TowardsUhuru) July 15, 2018
5.
Whether nativists, racists and the Marine Le Pens in France like it or not, much of the world views France as the last African tea, demonstrating brown and black excellence in all of its glory. #WorldCupFinal pic.twitter.com/9XIBOj9j1U

— Khaled Beydoun (@KhaledBeydoun) July 15, 2018
6.
How will the right wing in France ever recover from knowing that African immigrants are good at sports

— Jeremy Khan McLellan (@JeremyMcLellan) July 15, 2018
7.
France, a team led by French born black players and other members of the African diaspora, against Croatia, a team led by refugees. An illustration of the potential of embracing diversity in an increasingly political and racially polarized climate. #WorldCupFinal2018

— Jasmine Mitchell (@jasminephd) July 15, 2018
8.
The best thing about France winning the World Cup is that we get to rub it in Marine Le Pen's face that African immigrants won it for them pic.twitter.com/1IqpW2d06A

— sarah. (@amyharvard_) July 15, 2018
9.
Well deserved congratulations to France! Of note, Mr. President, 17 of France's 23 players are immigrants or the children of immigrants, and 12 of those players are of African ancestry (you know, those countries you disparaged as "sh*tholes").

Diversity is a national strength. https://t.co/LIljPuwlOp

— Colin Kahl (@ColinKahl) July 15, 2018
10.
France is celebrating their World Cup team that's mostly players of African descent while simultaneously trying to rid themselves of African immigrants. pic.twitter.com/UJ79ARvY3K

— Eugene (@Imma_GENE_Us) July 15, 2018
---
The perspectives of our community matter in media! It's about our voice,  and taking control of our narratives. Please join and support us!
Visit AfroGist Media channels  often for news updates. Access other thoughts and analyses here, reach out to post your commentaries, and feature your platform.  Watch shows, and participate in crucial conversations that concern us. Connect with the community.