Another year of authentic African art, drums and African dance, jewelry, Jollof rice, and more, returned to Brooklyn this week for the 47th annual International African Arts Festival and we were…blown away, to say the least.
https://www.instagram.com/p/BkyCAzIHel2/?taken-at=290365164
It all started out in 1971 when a local PTA group organized a block party featuring African arts and crafts vendors, live music and entertainment, and a food buffet prepared by the parents themselves. Known back then as the African Street Carnival, the festival has since transformed into an annual event attracting more than 75,000 visitors from all over the world.
https://www.instagram.com/p/Bkyfz_hnmW_/?taken-by=usafricanimmigrants
https://www.instagram.com/p/Bkyf–1H8hj/?taken-by=usafricanimmigrants
Now held at Brooklyn's Commodore Barry Park, the IAAF displays to the world the evolving diversity of African culture by celebrating everything from music and dance, to food and even natural hair.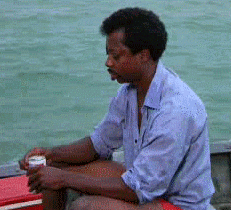 Yes, this year, there was a live natural hair showcase exhibiting some of the most bold and stunning Afro hairstyles you will see.
https://www.instagram.com/p/BWXxiKVDNOY/?tagged=internationalafricanartsfestival
Of course, whenever there is an opportunity to support members from our community who are small business owners and local vendors, USAIG is there to show love. The festival is currently still running until July 4, so if you're in the New York City area, head out there and show our community support!
https://www.instagram.com/p/BkygL1unwHJ/?taken-by=usafricanimmigrants
https://www.instagram.com/p/BkwXRcyhyxr/?tagged=internationalafricanartsfestival