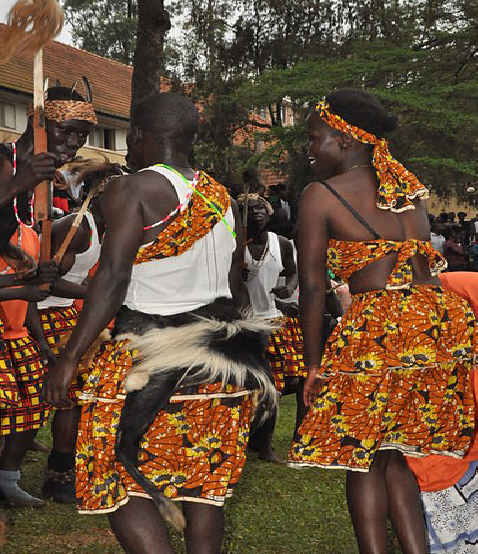 African countries are well known for preserving their culture and this evident on the unique clothing style. There are so many African clothing designs that are embraced across the world due to their uniqueness. Most people are aware that the prints and the fashion represent the African culture, but they lack the knowledge concerning the decorations as well as the colors.
African clothing and their meaning
Kitenge
This cloth is popular in central Africa, East Africa, and West African countries. The fabric has its unique appearance and has been used to design different types of clothes and designers are not limited to specific styles.
Mostly, Kitenge is worn mainly by women, but men also wear it around the waist especially during hot weather. According to Malawi customs, women wear Kitenge cloth in funerals. Other East African countries wear it during celebrations such as weddings. However, designers have incorporated the Kitenge cloth in clothing accessories like bags, and other items like hoodies and trousers to bring out the right picture and uniqueness in African prints.
Kente cloth
Kente cloth is mostly worn in Ghana, but it is also popular among most African-Americans in the states. The fabric dates back 375 years, and since it was first introduced, it has completely evolved. Initially, the cloth was intended to be worn by chiefs, and kings. Today, anyone can put on Kente cloth.
Designers use different colors of Kente cloth to communicate. For instance,  grey is used to symbolize shame, blue to mean love, black to mean death or sadness, green to indicate energy or growth, white to signify victory, and red to mean anger or violence.
Barkcloth
Barkcloth is another fantastic African print that boasts of its uniqueness. Though there is no history as to where the cloth originated, it is one of the first clothes to be ever made in the African continent. Usually, the fabric is made from the bark of a tree.  The material is then decorated using paint, and then used to come up with different kind of clothes.
Clothes made from this material are usually of very high quality and is most commonly worn in Uganda.
Meanings of Various Colors Used on the African Prints.
The colors used on the African clothes tend to have different concealed meanings.  For example in Nigeria, red is a color that is meant to be worn by the chiefs. It is seen as an intimidating color. In other places, red is worn during celebrations, and thus it is perceived as a color of success. Countries like Egypt use red color to symbolize lucky charm.
Other colors include white which is known to be a peaceful color and in some regions, it is used for worship. It also symbolizes victory. Yellow is for the glory, blue shows love, and gold symbolizes wealth
How African Clothing has Inspired International Celebrities
The African designs have been embraced globally mostly by the African-Americans. The prints are unique, and most international celebrities have been spotted on several occasions wearing African clothes. Beyoncé is one of the greatest fashion idols that have been spotted in various international events wearing the Ankara prints.
Other Hollywood celebrities that have embraced the African designs include Rihanna, a great musician, and a fashion enthusiast and Kim Kardashian to mention a few.
This gives Africans more reasons to embrace their culture as far as fashion and design are concerned.
It is beyond any reasonable doubt that African prints are an inspiration to not only Africans but also across the world. The clothing industry has undergone a revolution but holds a great future for African design aficionados.