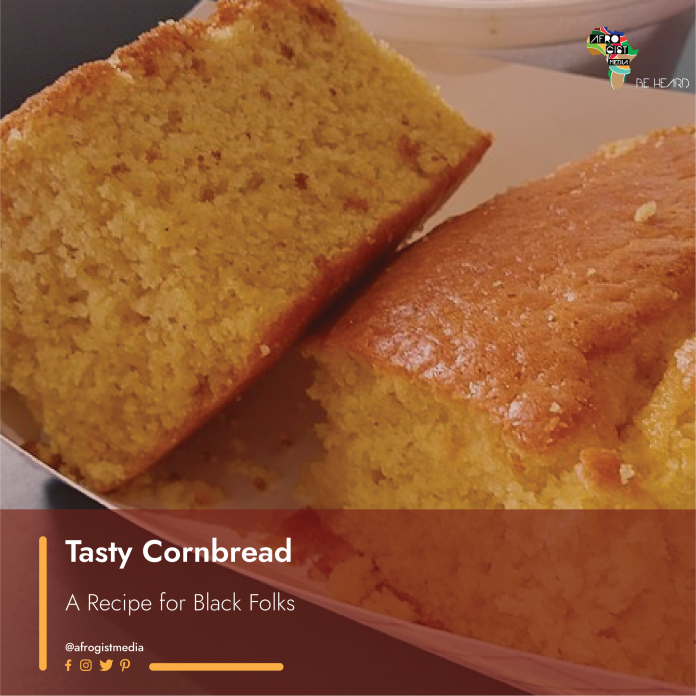 Cornbread recipe that will melt your heart. Cornbread is a Southern food staple usually served along with a variety of dishes. The bread boasts of its vibrant color and rich buttery flavor that satiates your taste buds.
Cornbread has its roots in American cuisine. The bread recipe is versatile and can be customized to suit your needs. Most people prefer homemade recipes, and cornbread is not an exception. However, though the recipe may seem simple, you need to get your ingredients right.
Read Also: Soul Food: Tracing Back Southern Cuisine's Roots
Benefits of Adding Cornbread Recipe to Your Meal Plan
Though cornbread is a good source of carbohydrates, it can add more benefits to the body when paired with other healthy accompaniments like beef, veggies, pork, or soup.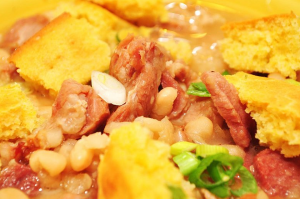 File: wikicommons/Jeffreyw
And below are the benefits you will get by cornbread to your diet. Just take a look!
Rich in Selenium, a crucial micronutrient that is vital in producing thyroid hormones, supports reproductive health and protects cell damage.
Excellent source of phosphorus, which helps regulate healthy body PH, store energy, and is vital in DNA production.
Good sources of B vitamins, including folate, thiamine, riboflavin, and Niacin, play a crucial role in immune health, brain function, and protein synthesis.
Recommended: You May Also Like: Watch Americans Try Nigerian Food For The First Time
Ingredients
1 ½ cup of yellow, blue, or white cornmeal
1 cup all-purpose baking flour
2 ml salt
1 tsp baking powder
1/2 stick butter
¼ cup whipped cream cheese
1 cup milk
2 large eggs (at room temperature)
¼ cup granulated sugar
Guide
Sift the baking flour twice with a flour sifter to make it well aerated. Transfer into an electric mixer.
Add the cornmeal, baking powder, and salt. Combine at low speeds for about one minute.
In a saucepan, melt the butter and transfer it into a large bowl. Add sugar and whisk together until thick and fluffy. Transfer the mixture into the mixer. Combine the ingredients for two minutes at medium speeds.
Add milk and whipped cream and continue mixing at medium speed for 1 minute.
Beat the eggs and mix until you get a smooth, consistent batter.
Preheat your oven up to 4000
Lightly grease a rounded 9" baking pan, transfer the batter into the pan and smoothen the top. Bake for 20 minutes or until a skewer comes out clean when inserted at the center. Serve warm with either baked beans, buttered veggies, meat stew, or soup.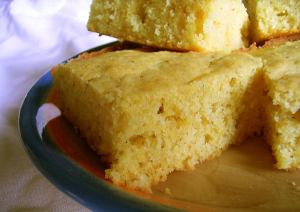 File: wikicommons/jwb
8. Store the remaining cornbread in an airtight container for two days and in a refrigerator for a week. Avoid storing your bread when warm as moisture will grow and make it unfit for consumption.
Love our cornbread recipe? Why not try it out, and share your experience in the comments section. We can't wait to sample them.