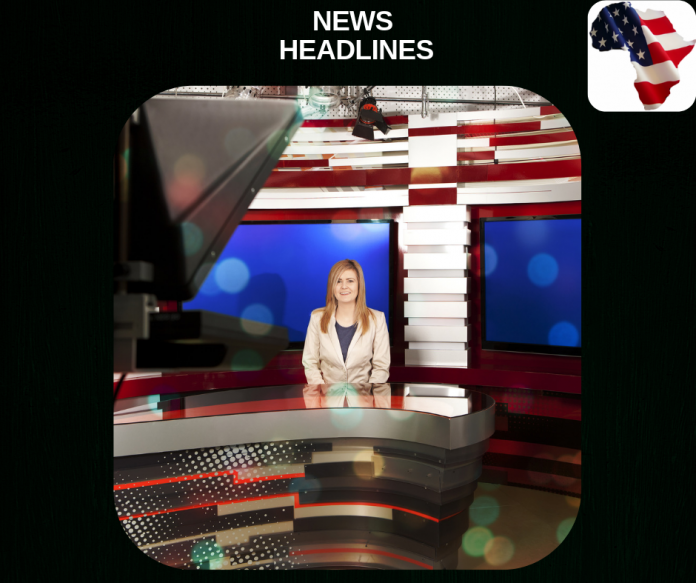 Corey Booker is Going for It
The former Newark Mayor, and currently serving US Senator, Cory Booker is set to go for it.
His declaration to run for US presidential election was greeted with enthusiasm and energy because for some reason hard to pin down, people have seen this present in his past. Partly because he reportedly took the City of Newark out of the dark and set it up into a prominent hope for his successors to  build on, but majorly because the guy's political path is seemingly like that of  President Obama. He has a law degree, he started local; as a Councilman for the City of Newark, and like President Obama, Booker is mixed race.
To the voters who only want to see a white man in the White House, rejoice, for Booker is only 2 percent more black than white European, according to his DNA ancestry analysis. Booker is for sure equally loved by voters.
People know that he's got what it takes to run the  US presidential office successfully, but the challenge will be making his campaign platforms resonate with the wider population of voters.
England's Queen is 93 Today.
The British most celebrated Monarch, Queen Elizabeth II turns 93 today.
The first child of King George VI visited Ghana at age 35 to ensure that Ghana (and other British-ruled African nations) stay with the British Commonwealth of Nations.
Terrorists Target Churches and Hotels in Sri Lanka- What's in the Black Box?
Terrorists' bombs went off at different places in Sri Lanka this morning. Churches and hotels recorded victims. About 207 people were reported dead and  over 400 are seriously injured.
But what on earth is going on ? Why Sri Lanka this time? Buddhism is reportedly the dominant religion in Sri Lanka, and Christianity, Muslim, and Hinduism are in the minority;  roughly  within the range of 13 to 7 percentage of the population.
The numbers of tourists injured are significant in this collective attack. What message is in this horrible trend? When will these coward terrorists around the world come and declare what the hec they want?!!!
A Real Comedian Became Ukraine's President.
No, for real this time! A real comedian, and not the fuzzy, unbelievably obnoxious and sick-making pompous T.V reality brat-head,  won the office of presidency, and by popular votes too.
Volodymyr Zelensky contested in his country presidential election and almost won landslide. The world might deem them a clown, but there's something quite serious about comedians that we ought to pay attention to- and that means for good or bad.
Luckily this time, and for Zelensky and his people, it's for good.  
Omar Hassan al- Bashir of Sudan Unsurprisingly Hoarded Raw Cash
About $110 million altogether was reportedly found inside the residence of the disgracefully ousted Sudanese dictator, al-Bashir.
The unpopular military system that facilitated his removal following the mass protest of Sudanese has since locked him up in prison, and aiming to prosecute him for  full plate of crimes.
Again, Africans have seen this before-all these are all too familiar signature and the spell against African nations.
The Gesture He May Soon Need
Uganda is offering al-Bashir, the Sudanese ex-dictator an asylum. It's President, Yoweri Museveni seems to be crying out loud on this,  and exploring all possible press avenues to make his intention of support for his fellow dictator known.
He seems quite desperate on this. Would he go out and hire lawyers for him at some point? And, who might offer him one when his own time comes?
Uganda President, Yoweri Museveni, has ruled the country for 33 years.
Sis- Lupita Nyong'o Says She is a Tomboy
Star actress and Keyan-Mexican born sis, Lupita Nyong'o made the cover of People Magazine. She revealed in their interview with her that as a young child she was rather a tomboy compared to the way  many decorated beauty actresses might have grown up. Amen to that, sister.
There's something about the tomboys lol. They grow up breaking the rules, and making theirs along the way until they hit stardom.
Keep shining- we love you!
JLo,  A Step Mom To Be, is Winning Love
Posted on Instagram, Jennifer Lopez reportedly did a duet with Alex Rodriguez eldest daughter. It's all needed to keep the heart of her new hubby warm as fathers, by research, are more affectionate to their daughters than sons.
Sunday News Headlines is published every Sunday. Brought to you by the The gist team. It's about our voice and our community.
For our curated list of news around the world, check out our Thursday News Highlights and Sunday News Headlines. Look out for our NYC Local Updates every other day right here on USAIG main website, and on our social media channels.
The perspectives of our community matter in media! Please join us, and together let's go mainstream! Visit USAIG often for news updates. Access other thoughts and analyses here, reach out to post your commentaries, and feature your platform. Connect with the community.
Follow USAIG on Facebook, Twitter, Instagram, LinkedIn, YouTube, Pinterest, Wanelo, Etsy, Fancy, Oufy, and We Heart It.