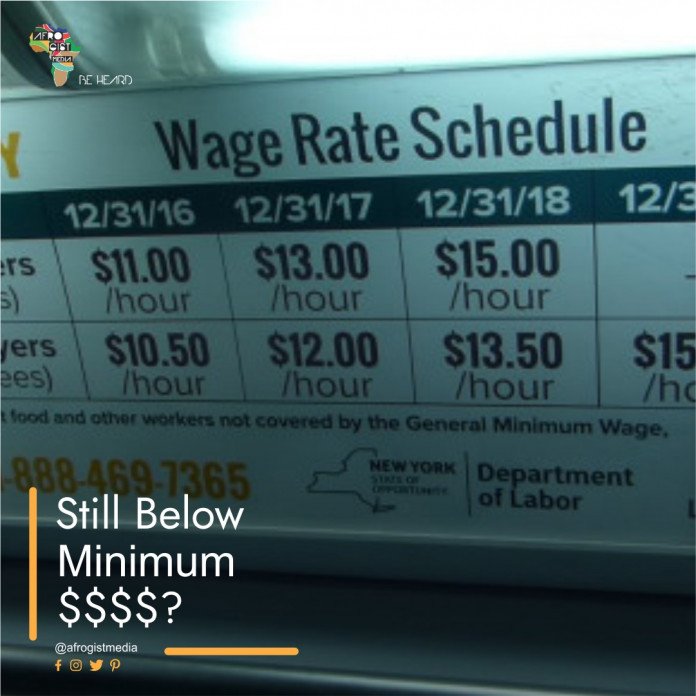 Refuse to Earn Below Minimum Wage!

Even if your employers aren't complying, you deserve the right to know that:
the minimum wage in NYC is now $11.00 per hour (if you work for a big business).
If you work for a small business, you must earn at least $10.50 per hour. It's the law!
How could you tell a big business from a small one in this case? Well, according to the New York State Department of labor standard, a big business would have 10 or more employees, and a small one, 10 or less. 
If you are a victim of  wage theft, speak humbly but assertively with your employer (if s/he is reasonable and understanding). If not, head out to the Department of Labor's office  to make a report. Go with all your proofs. Ask if you can remain anonymous so you could keep your job and enjoy the right pay. Try looking for another job as a back up before you make your move.
If you are undocumented and your boss can't pay you more than you are making right now, then propose that your hours are adjusted to reflect the minimum wage law. You should either be earning more, or working less!
Visit the New York State Department of Labor's website for more: