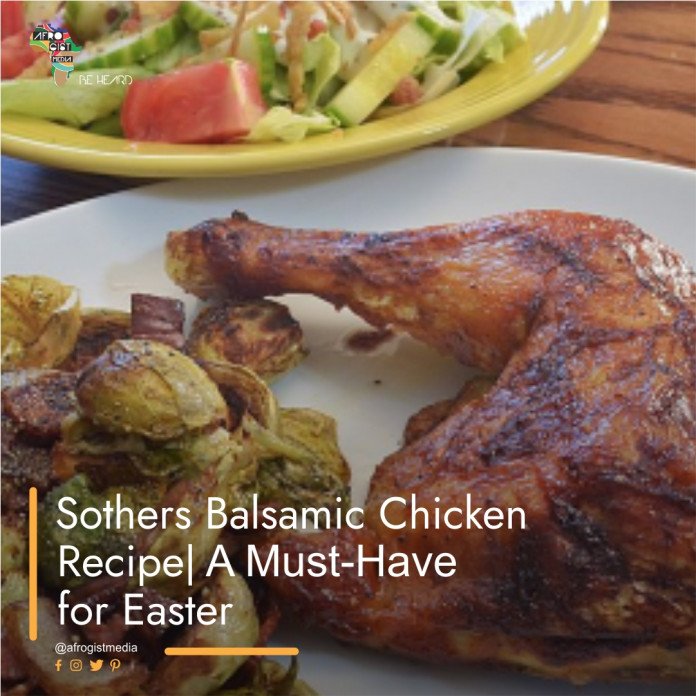 Southern Balsamic chicken is one of the finger-licking delicacies that you cannot afford to miss during any party or holiday. And with the Easter holidays being just around the corner, now it's the right time to compile your menu.
What makes this recipe a great pick for your Easter holiday, is that it does not require much preparation or professional cooking experience. However, to achieve an authentic taste of a Southern Balsamic chicken recipe, you need to get your herbs' quantity right. Using more or less can affect the flavor. Our ingredients are well-quantified to help you achieve a rich southern flare that gives your taste buds an orgasmic feeling.
A Must Read:5 Creative Chicken Recipes that can Never Fail You
And below is a lowdown of what you need to prepare your Southern Balsamic chicken. Read on!
Southern Balsamic Chicken Ingredients
3 pounds chicken thighs (boneless)
2 1/2 tablespoon olive oil
4 garlic cloves (minced)
1 cup balsamic vinegar
5 ml salt
1 tsp cinnamon powder
1 tsp ground pepper
2 tablespoon honey
3 green onions (finely chopped)
½ tsp thyme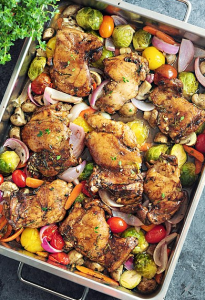 File: Wikicommons/Sharon Chen
Recommended: An Ultimate Guide to Preparing Chicken Luwombo, Steamed To Perfection
Mix honey, balsamic vinegar, garlic, pepper, cinnamon, thyme, olive oil, and salt in a bowl. Add the chicken thighs and cover them with the marinade. Transfer the chicken and the marinade to a zip-top bag and put them in a refrigerator for two hours.
As the chicken marinates, clean and grease the chicken grill. Preheat the oven to 450 degrees. Remove the chicken from the paper, and grill it under medium-high heat for six minutes. Turn the chicken and cook for another six minutes under 165 degrees internal temperature.
Remove the chicken and drizzle the balsamic glaze. Garnish with green onions and set aside.
How To Prepare a Balsamic Reduction
Add one tablespoon of honey and a cup of vinegar to a saucepan. Stir and bring the mixture on low heat. Keep stirring to prevent the pot from burning.
Cook for about 20 minutes until the mixture reduces to 1/3.
Store the sauce in the fridge until ready to use.
Refrigerate your chicken for three to four days at 400 F or less.