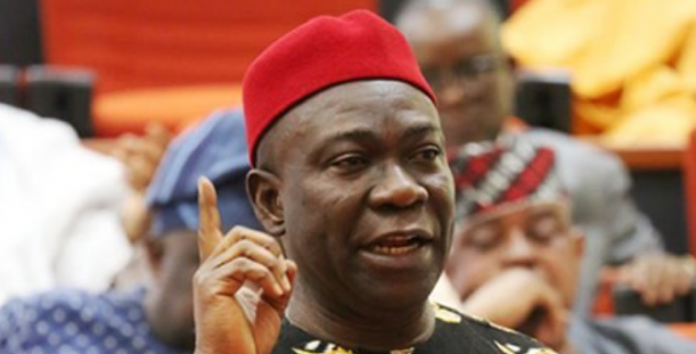 The Indigenous People of Biafra (IPOB) are all out to punish top politicians from the South Eastern part of Nigeria.
Over the weekend, Senator Ekweremadu, former deputy senate president of Nigeria was assaulted in Nurnberg, Germany by IPOB activities.
The senator who has been the deputy senate president for 12 years was in Germany for the annual cultural festival. He was scheduled to give a keynote address during the event.
According to the senator, his attempt to engage the IPOB members yielded no fruits.
The senator left the venue for safety.
The leader of IPOB, Nnamdi Kanu has blessed the attack and also cautioned other top southeastern politicians in Nigeria.
IPOB has been agitating for the independence of the Republic of Biafra. This is coming several years after the Nigerian civil war — a bloody conflict which led to the loss of millions of Nigerians from the South East region.
So far, no arrest has been made by the German police, and it has been dismissed as an act of protest.