Today at about 2PM, the NYC firefighters got a 911 call from the Manna's Soul Food on Lenox, and reported promptly. No one was hurt.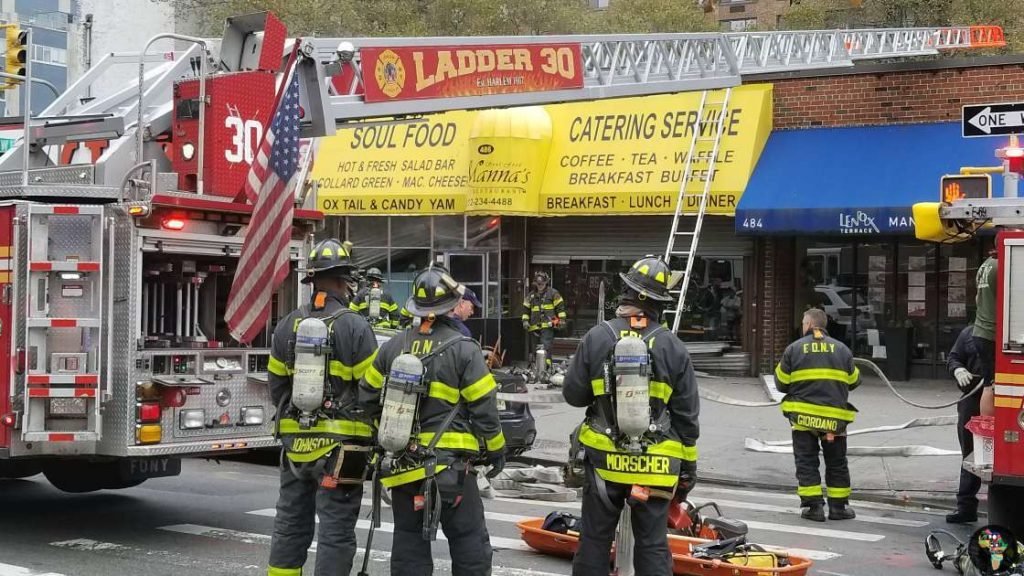 The fire that reportedly started from the basement of the restaurant got the attention of almost all Harlem. Most major street from between 132nd to 135th Street starting from Madison Avenue to Adam Clayton Powell BLVD were blocked by the police. People standing by couldn't believe their eyes as most were saying they just passed by the restaurant few minutes ago and all was fine.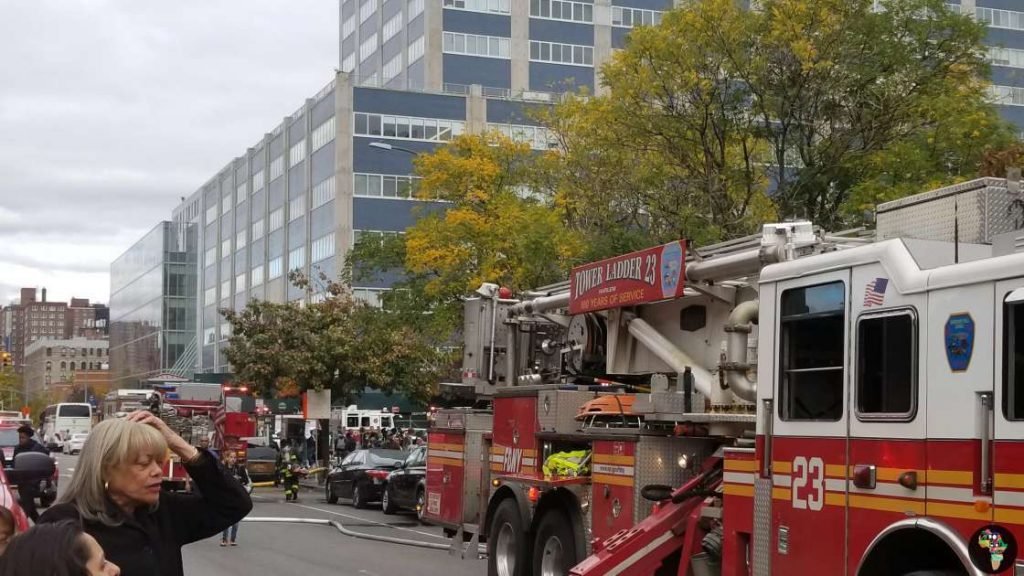 An employee of Manna's said this fire situation has never occurred since almost 10 years he's been working there, and that he was still in shock and disbelief.
According to the Fire Chief who spoke to AfroGist, the cause of Manna's fire is still unknown until Con Edison conducts its findings. People sensed that Manna's fire was a big one, however, as it actively engaged two fire ladders until the fire was out.
It's unclear whether Manna's neighbors, the Department Store to its right and the leasing office to its left were equally affected, but the firefighters were seen entering in and out of these stores trying to ensure there wasn't any cross-over.
Manna's Restaurant has served the community of Harlem since 1984. Everyone is hoping that this fire occurrence only comes to shine up its glory.
---
The perspectives of our community matter in media! It's about our voice,  and taking control of our narratives. Please join and support us!
Visit AfroGist Media channels  often for news updates. Access other thoughts and analyses here, reach out to post your commentaries, and feature your platform.  Watch shows, and participate in crucial conversations that concern us. Connect with the community.