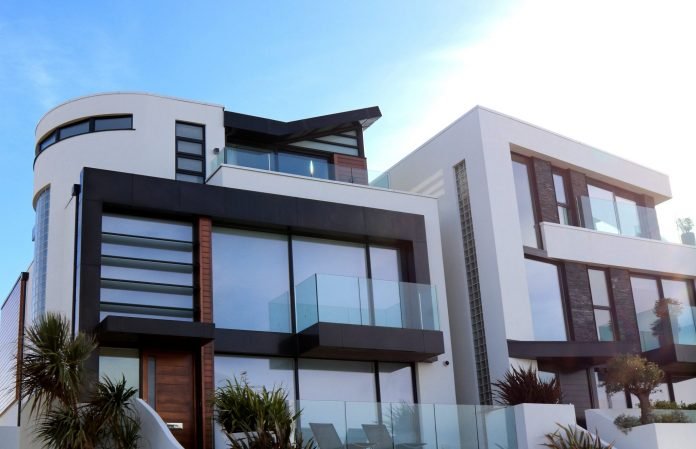 Africans and Immigrants Buying a Home in the US.
The City of Texas recently brought back a program that will help new home buyers with their down payments. The Neighborhood Lift Program in Houston isn't in fact the only one. There are about 6 "nonprofit" programs that are marketing one homebuyer assistance program or another. But what should Africans and immigrant population keep in mind about home ownership in the US after all when bubble rises and busts, they get hurt the most?
New York has almost 7 similar programs to "help" you own a home. If you are still optimistic about living in New York despite its higher cost of living compared to most States in the US, any of these programs certainly worth considering.
But while this idea of "helping" people pay for their down payments seems attractive , duh ….we are talking free money of up to $15,000, there are real issues that immigrants should seriously consider before dashing out for that which is "free".
Below are some thoughts:
The idea of owning a home in the US is different from how we know it back home. In most African countries, for example, you buy a piece of land, get surveyors, process your paperwork with the government, design how you want your home to look like, get contractors, create budgets, start buying building materials, begin foundation, here comes your structure, and voila, your dream home is built! You can begin realizing the benefits of home ownership instantly.
Except when there is a market bubble injected by key market players like banks, and crusaded by Real Estate builders and other giants in the field to benefit their trade, realizing the benefits of homeownership in the US is long-term; an investment that could take more than 15 years to see real results.
When you buy a home, there are many players in the picture who instantly benefit from your investment. No matter how sweet they've been in "helping" you throughout the process, they can't, unfortunately, go further with you after closing. You must begin the journey of making all kinds of payments (mortgage, taxes, insurance, and maintenance).
The love affair of buying a home is sweeter, but it's way more than the "free" down payment that any government can offer, or any incentives a broker, developer, or an owner can give you such as "no closing cost." Unless you do your homework right from the beginning, owning a home can be the most boring, lonely, stressful, and unwise decision most people ever make.
There are many players who benefit from your home purchase.
Here are some truths to prepare you for all kinds of false claims you might hear from them:
You can fix it (the basement, attic, one side, upper part, etc) and rent it out.
Truth: there are local laws guiding which kind of home an owner can rent out and what they must do to legalize the process. If care isn't taken, you can incur a heavy fine that might eventually cost you the home.

You can buy it and flip (sell) it "say….like in 5 years. "
Truth: (1) You are still responsible for maintaining it until the duration of flipping. (2) To flip it and make profit depends on the market situation which you don't control. If home prices haven't climbed that much, selling it won't necessarily bring you any real gain.
You can rent out the entire house and go couch somewhere else- (mom's, ex's, a buddy's garage, office, etc).
Truth: Okay, but be prepared to deal with renters who might not pay you or pay on time. Some landlord-tenants cases stay in court for more than a year.
Bonus Truth 1: don't self evict a tenant! This isn't Africa- there are steps to do it in America, and it must be done legally or you'll lose.
Bonus Truth 2: it's either you hire a company to maintain your house or you come frequently to do it. If your tenant or someone should "fall" because you didn't dig out snow or manage a tree, etc, you'll have a lawsuit.
You can borrow money from the bank using the equity (equity simply means the worth of the house including the money you've paid the bank all along) of the house to do XYZ.
Truth: It's like buying another house on credit. If you aren't savvy enough in areas like this, you'll end up losing.
Immigrants should not wait to think about the following. Start thinking seriously about these points NOW:
If business, where? Do you want to work 2 to 3 jobs for 5 years straight, save all your money, and take them back to your home country to start the business, or do you feel like you'd like to get grounded in owning a successful business here in the US?
How about romance and starting a family? What do you want first and in what order? How do you see this dynamic impacting the number 1 and 2 mentioned above?
Mix-matching each of these goals could get things combobulated very quickly creating an undue stress. In no time, you'll begin to look and feel 20 years older than you really are.
Conclusion:
Don't Misunderstand. This post isn't about discouraging you from buying a house, but about preparing you to buy it, own it and own your life. To buy a home in the United States, despite all the enticing incentives doled out by the government and Real Estate players, goes beyond just having a good credit score. You must have a decent source of income with some disposable income for maintenance as discussed above, as well as other emergency needs. More importantly, owning a home, regardless of what real or imagined gains it promises, must align with your success goals.
For more on this subject matter, watch the upcoming episodes of The Gist on this website, YouTube and around our social media pages. Join this conversation- share your comments below.
Affiliate Disclosure: USAIG participates in several Affiliate Associate programs. An affiliate advertising program is designed to provide a means for sites to earn a commission and sustain. We may get a commission when you, our distinguished visitors buy products through our links. Your patronage will assist us in conducting more research and paying the bills to keep the website running. USAIG cares!