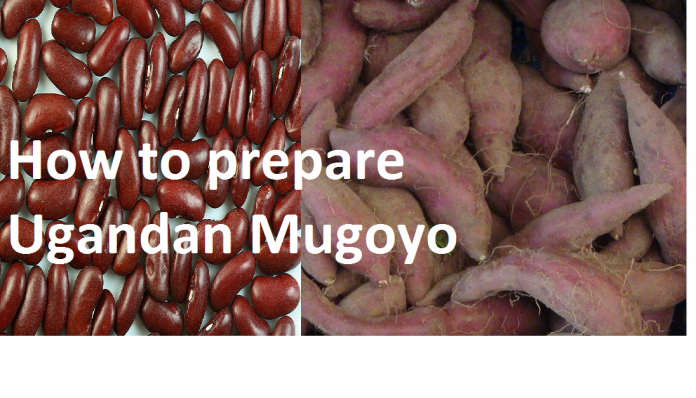 Mugoyo is a traditional dish for the Baganda community. The dish comprises of a mixture of sweet potatoes and red kidney beans. Usually Mugoyo is prepared over firewood where the smoke helps enhance the taste of the meal. Alternatively, you can cover it with plantain leaves and cook it over the traditional Ugandan stove (ekyoto). Though you will take slightly longer time to prepare the meal, it is worthwhile. The delicacy will give you an authentic taste of African food. The beans are rich in proteins while the sweet potatoes are rich in Calcium, Iron, Selenium, vitamins B and C. You blend them, and you get a mouthwatering dish that's rich in taste. To help you bring this Ugandan dish in your kitchen, we have done an easy to follow cooking guide. And below is what you need.
Ingredients
Medium-sized sweet potatoes (may vary depending on the family size)
Red kidney beans (depends on your family size)
Salt
Vegetable oil
Procedure
On the night before preparing the dish, soak the beans overnight to make them easy to cook. You can also opt to soak them early in the morning for not less than 4 hours so that you do not spend much time to cook them.
Put your beans in a pot with enough water. Add salt and cook then till ready
As your beans are cooking, peel the sweet potatoes and divide them into small pieces, wash them and sprinkle salt.
Put water in another pot and bring it to boil. Put your peeled sweet potatoes inside and cover it with plantain leaves and cook them until tender
When both are ready, drain all the water from your beans and potatoes. Add cooking oil and mix them. Using a cooking stick, smash them together until they mix well.
Serve with either meat stew, coffee or tea
NB: Instead of sweet potatoes, you can use cassava.