Law is as old as humankind. And lawyers are one of the few professionals that are respected in the society.

Aside from the prestige you gain from becoming a lawyer; you get the chance of having a progressive career where you're likely to meet with the top 10% of the people in the society.

The network coupled with your chance of fighting crime and ensuring justice is enforced in the society is enough reason of becoming a lawyer.

As an immigrant, the United States is one of the best places to practice in the world. However, becoming a certified lawyer in the United States is hard — not impossible.

Even United States citizens find it difficult to pass the bar exams, but their path is quite straightforward — they'd go to law school, pass the bar exams, and fulfill additional requirement before practicing.

For an immigrant, the process is complex, and you'd need to go through a long and tough journey to be certified.

Aside from actively pursuing your career in the United States, you can go through the certification process and become certified as a lawyer in the United States.

When you're fully certified, you can use your credentials to spice up your Curriculum Vitae (CV) and practice in your home country.

Yes, being a certified lawyer in the United States can go a long way in opening better opportunities for you anywhere in Africa.

It's branding — and you use it to get better deals.

For those who'd want to practice in the United States, you'd have to put yourself out there and be ready to work.

Every state in the United States has specific requirements for foreigners, and as a foreign-trained lawyer, you've got to put several things into consideration before making your decision.

First, your state of residence.

Where do you want to settle in?

As stated earlier, every state has a different requirement. Therefore, you've got to check out the requirement for your state of residence before applying.

It's important to note that the states of New York and California offer more flexibility to foreign-trained lawyers coming into the United States — it's easier to get accepted in these two States than any other states in the United States.

Here are the requirements for foreign-trained lawyers in New York, California, and other States in the United States.

Requirements For Foreign-trained Lawyers in New York

First off, before applying for your bar exams, you've got to get relevant credentials ready and submit it earlier (at least one year before your bar exams).

A governing board administers the bar exams in New York in the states. And all foreign-trained lawyers are categorized according to their qualification.

Your foreign credentials would be transferred into the United States system. In some cases, the credentials will not be transferred.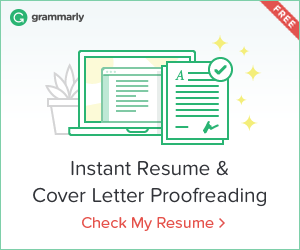 If you completed an international education for at least three years with a focus on the English common law, your credentials would go through.

After it, you'd have to wait for your approval from the board.

Be ready for the long wait as the process takes at least six to twelve months. Therefore, you've got to submit your credentials at least one year before the preferred date for your board exams.

Requirements For Foreign-trained Lawyers In California

The process here is quite easy — foreign-trained lawyers don't have to pass through an additional verification process to be accepted to practice in California.

All you've got to do is to register for your bar exams and sit for it.

For foreign lawyers who have not been accepted to practice law in their home country (or country of training), they can also sit for the bar exams.

However, they'd have to complete the Masters of Laws (LLB) program before sitting for the bar exams.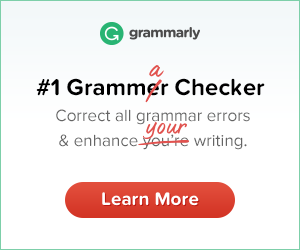 Furthermore, you can undergo a one-year training in a law year. This is primarily designed to help you prepare for the bar exams.

Requirements For Other States

Ideally, you should undergo the LLB program if you're to be considered to practice law in any state in the United States.

Furthermore, the requirements differ from state to state, and you can get the complete list of requirements here.

The Bar Exams

You'd be drilled for two days in the bar exams — the first day covers laws from various sections while the second day is focused on laws in the United States.

Preparation is vital to your success in the bar exams.

Conclusion — You Can Practice Law In The United States

Law is a highly regulated profession in the United States with rewarding opportunities.

However, in situations where you're not allowed to practice, you can become a foreign legal consultant, also a rewarding career.

Affiliate Disclosure
USAIG  participates in several Affiliate Associate programs. An affiliate advertising program is designed to provide a means for sites to earn a commission and sustain. We may get a commission when you, our distinguished visitors buy products through our links. Your patronage will assist us in conducting more research and paying the bills to keep the website running. USAIG cares!