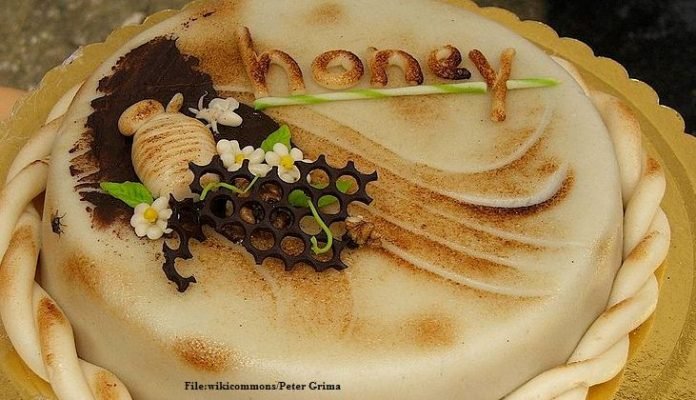 Heuningkoek cake recipe is a traditional South African dessert with an incredible classic taste. Its name may sound ambiguous, but it simply means honey cake. And as you know, honey is indeed sweet, and so is this treat.
You know those treats that can make you smack those lips countless times; that's what you get with this pastry.
My first time enjoying the treat was at my friend's house,—the heavenly feeling I got made me curious about trying it out. And today, I will take you through my secret recipe and how to make a classic honey cake.
But let us have a look at its history.
Recommended: South African Grapes Cake Recipe That's Too delicious To Resist
History of Heuningkoek Cake Recipe
Heuningkoek cake has its roots from Russia. The honey cake was invented in the 19th century by a young chef who was in a bid to impress the Russian Empire empress Elizabeth Alexeievna with a honey treat.
Her love for honey treats made her fall in love with the recipe. The treat gained popularity across Russia. And today, different honey cake variations with custard, milk, and buttercream are enjoyed globally.
Read Also: Cocada Amarela Recipe| Angolan Dessert
However, there is no documentation as to who introduced the Heuningkoek recipe in South Africa. This gave birth to the South African
Ingredients
2 cups self-rising flour
200 g butter
3 large eggs at room temperature
¾ cup of honey
½ cup fresh milk
3 tbsp caster sugar
1 tsp cinnamon
For Honey Sauce
1 cup honey sauce
1 cup butter
-Guide-
Sift the flour twice to make it well aerated. Transfer it to an electric or hand mixer.
Add cinnamon and one tablespoon of vanilla essence. Mix the ingredients at medium speeds for three minutes.
Pour the milk and continue mixing until you get soft dough.
In a bowl, cream in butter and sugar until you get a homogeneous mixture. Add the mixture to the dough and mix thoroughly.
Beat your eggs one at a time while mixing at every stage.
Baking the Cake
Preheat your oven up to 1800 C. Grease your baking pan, pour the dough, and set aside.
Bake for forty minutes and [lace it on a wire rack to cool.
Preparing Honey Sauce
Melt the butter and honey together. Before the cake cools down, prick holes on the top side and pour your honey sauce and leave it to cool.
Sprinkle caster sugar and enjoy your Heuningkoek cake.