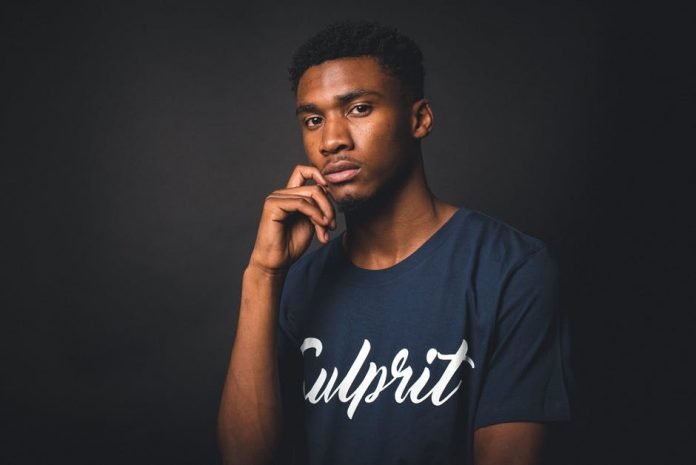 Hey guys! How well and often do you care for your hair? Don't know how to maintain your natural hair and improve that kinky curl? We've got you covered. You must be ready to take action now that summer is at hand. But know that caring for your hair should be a regular, not a summer thing. Your hair needs updating just as your wardrobe.
The thing is most of our handsome men – black Americans see hair care as a time-consuming, expensive and tedious activity, which is far from the truth. Set aside few minutes daily for your hair treatment and see for yourself.
So, if you want to look great and guide against annoying brittle, dry and tangled hair, check out these essential tips and must-have hair care products for African American men.
Simple Hair Care Advice for Black American Men

Men need to start showing love and care for their hair all season. It shouldn't be a summer-summer thing. But because falling temperatures usually follows this period, hair care is considered critical during summer. However, the following tips are for all seasons to give your hair proper growth, shine and other benefits.  Here we go!
Wash your hair on a regular basis
How often do you wash your hair, and what product do you use? Even if you don't go out often, you still need to wash your hair every single day. But summer is a critical period for hair washing hair because when you go out, you might sweat profusely, and scalp will eventually become dirty. Hair can also get dryer or greasier faster. Use natural shampoo and conditioning to wash and keep your hair fresh.
Use the natural hair shampoo
Okay, shampooing hair often is helpful. But how come it left my short, curly black hair dry and brittle? That is the question most people ask. The thing is the constituents in your shampoo matters. That is why hair stylists often advise their clients to embrace natural shampoo. The idea is most retail shampoos have sodium lauryl sulfate (SLS) – a detergent that cleans the hair. But the danger of using such products is that they can take away the oily substance that protects your hair. The reason shampooing often with such products causes most hair types to become dry and prone to breakage.
Moisturize your hair daily
Have you ever felt tasty? That is the same way your hair feels when it is dry. Indoor heating and dry environmental conditions can make hair to become dry. That is why you need to moisturize your hair daily to replenish hydration. Apply the right oil to your hair from the root to make it softer, and prevent dry scalp.
Choose the right hair product for African-American men
If you want to have healthier and great looking locks, then take out time to select the right product for your hair. Use products specially formulated for black men's hair and not for other tribes. The reason is that our hair (black men) is naturally and sometimes brittle and kinky. Also, avoid products that contain ingredients that dry hair and cause breakage.
Below are chemicals that do more harm than go to your hair.
Sodium lauryl sulfate (SLS) – Makes hair to dry out
Isopropyl alcohol – Causes hair breakage
Propylene glycol (PG) – Causes scalp irritation
Polyethylene glycol (PEG) – Makes hair to become brittle
The Best Natural Hair Products for African-American Men
If you are looking for the best products to care for your gorgeous black hair, you are in the right place. There are quite a lot of them, but we will pick the best, so you won't have a hard deciding.
Hair Shampoo for Our Black/African American Men
Nothing is more discouraging as a thinning or slow-growing hair. It is embarrassing. Issues that cause growth retardation and hair loss include poor diet and circulation, and clogged follicles. But the good news is the all-natural shampoo – Pura D'Or can reverse these issues.
Made with 17 essential plant-based extracts, Pura D'Or rescues hair from thinning, fall and scalp dryness. Argan oil and other organic extracts combine to make hair grow healthily and thick. Argan oil also serves as an excellent moisturizer for dry scalp. Massage gently into your scalp to enhance blood circulation.
For severe hair damage, you may start noticing mind-blowing results, beginning from 5 – 10 weeks.
Expected Results:
Increased hair thickness
Increased hair volume and moisture
Reduced hair breakage and dullness
Lowers the risk of hair fall, frizz and thinning
What our editors like about this shampoo/conditioner
Plant-based and 100% natural
Hypoallergenic
Sulfate and Paraben free – Zero harmful chemical
Shea Moisture Intensive Hydration Shampoo and Conditioner
Managing tangled and dry hair is not an easy task. You would need more effort to manage the damage and find a suitable product. Known for its rich combination of natural products, Shea Mositure helps to infuse hair with enough moisture to keep it from getting dry and brittle.
Unlike other shampoos and conditioners, Shea Moisture helps to cleanse and restore shine to hair. Organic Shea Butter in this formulation is healthy for sensitive skin and helps to improve scalp and hair health. Antioxidant-laden African Rock Fig also helps improve hydration and strengthen one's hair to survivor environmental stressors.
Works wonders for curly African American hair – all hair types. Honey and Mafura combine to help restore your natural hair protective oil.
Expected Results:
Maintains hair hydration
Improved hair appearance
Thick and strengthened hair
Reduced hair breakage
What our editors like about this shampoo/conditioner
Reasonably priced
All natural and organic ingredients
Paraben and sulfate free
Safe for any hair type – African American
Hair Styling Product for Our Black/African American Men
Bumble and Bumble Styling Creme
If you are looking for the best grooming cream that suits the curly kind of hair we African Africans have, opt for  B&B product. Formulated with unique blends of sweet almond, jojoba, safflower oils and avocado, the Bumble grooming cream will help to maintain the natural softness and sheen of your curly hair. Your hair will also be moist than greasy when using this product.
It is important to note that this B&B cream isn't the best for long thick curly hair types. But work wonders for short curly hair. Wave making is also a breeze with this cream, and it leaves hair with bright satin finish once applied. B&B also works well for color-treated hair, as it adds moisture, and combines well with a host of other styling products to increase hair volume, and curls.
Apply this cream and get compliments from colleagues, friends, and family, concerning your new hairstyle.
Expected Results:
Improved hair softness and smoothness
Leaves hair with a glowing satin finish
Improved hair texture
Makes curly hair manageable
Moisturized hair
What our editors like about this shampoo/conditioner
Easy to apply
Making waves is easy
Great for color treated hair
It contains all natural ingredients – Jojoba, avocado, sweet almond and safflower oils.
Conclusion
Men tend to look more presentable when they take proper care of their hair. Of course, everyone wants to look their best. And we understand that finding the best hair products can be more challenging for people who lead busy lives. That is why we presented this list of hair products perfect for black Americans who take hair issues seriously. Interestingly, they are 100% natural and safe to use. We also promise to update You with more products as time goes on. Stay blessed!