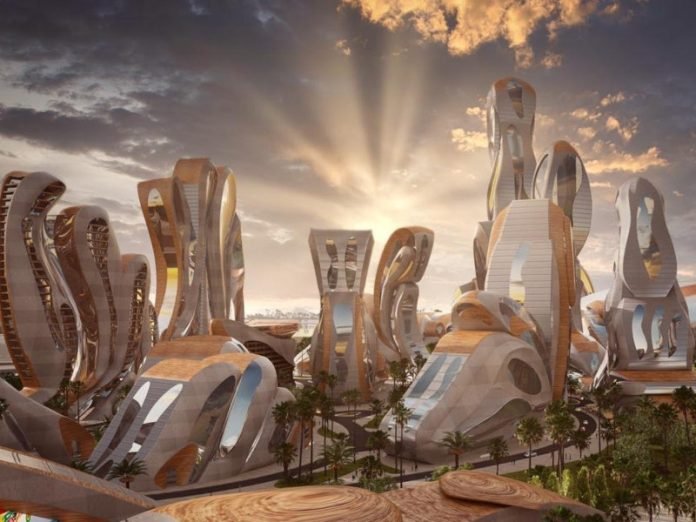 Akon city! Before we discuss Akon City let's take a background look at Akon. Akon the Lonely hitmaker perhaps will not be lonely for long as he is working on a futuristic city named " Akon City Project." Who is Akon?
Background of Akon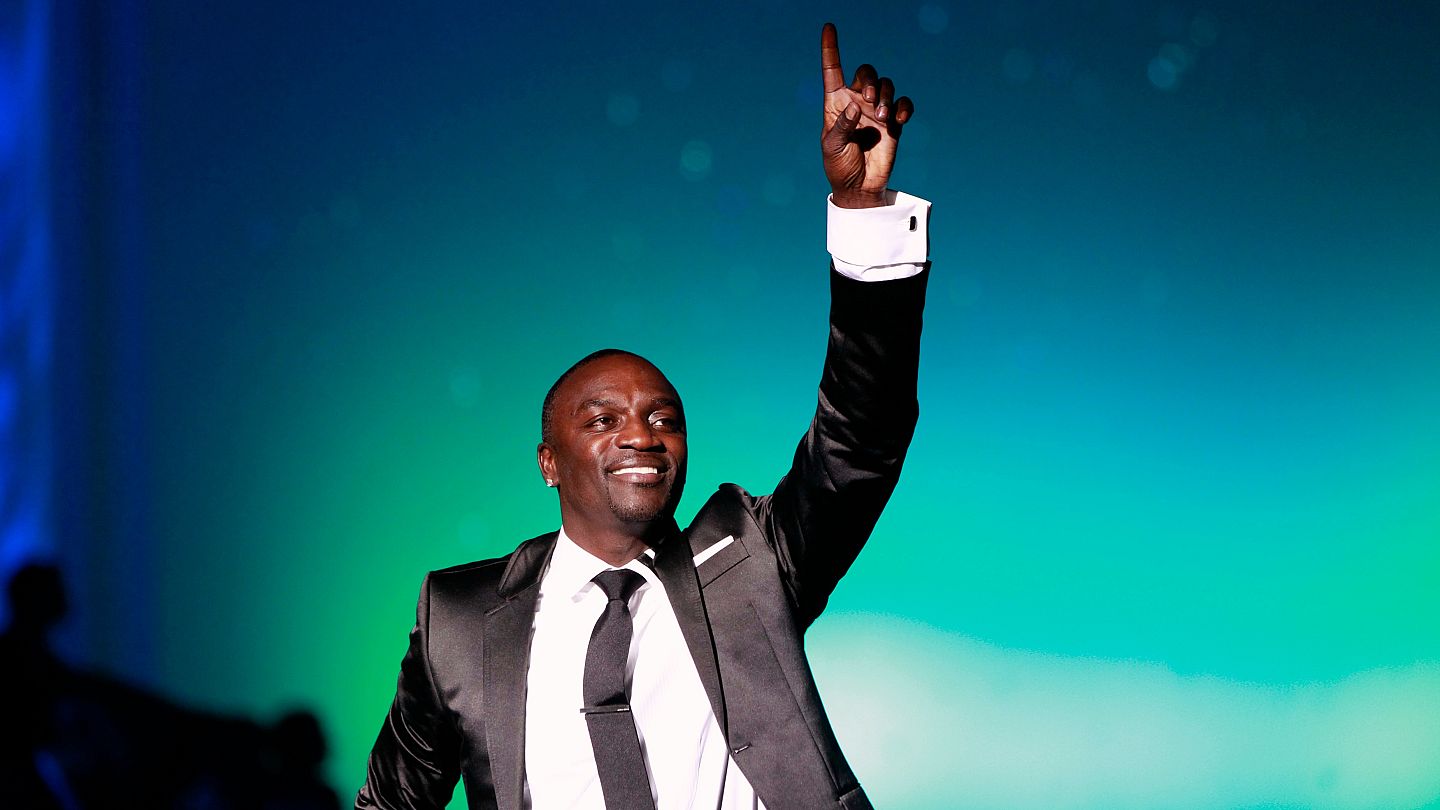 Aliaune Badara Damala Akon Thiam is popularly known by his stage name, Akon. He is a Senegalese-American singer based in New Jersey. A rapper, songwriter, philanthropist, and actor, born on April 16, 1973, and rose to fame in 2004 after releasing his first album, Locked Up and Lonely.
Akon is the only solo artist to have twice occupied the top two spots on the Billboard Hot 100 chart. In digital sales terms, he has four songs that have been certified as Three platinum, 3 songs that have been certified as Two platinum, over 10 songs that have been certified as One platinum, and over 10 songs that have been certified as gold.
Over 300 guests have been on Akon's show.
In 2010, Forbes ranked Akon 80th in the Forbes Celebrity 100, and 5th in the Forbes' 40 Most Powerful Celebrities in Africa in 2011. Akon was placed No. 6 on Billboard's Top Digital Song Artists of the Decade list.
Read Also: Know These About Black-Owned Businesses
The Akon City project
Fam, now that you have a an idea of who Akon is, let's dive into our bone of contention, the Akon City Project. Building a city from ground up by one solo person imagination sounds unusual if not strange, but relax, as this is not the biblical Tower of Babel! Describing 'Akon City' as Wakanda in the real-life, he explained that the movie Black Panther inspired him. In Akon's imagined City, blockchain and bitcoin technology are the monetary system, and not the standard monetary system that you all know about. This is going down for real folks! As far as I can tell, Akon has launched his own digital currency known as Akoin.
Deducing from his statement above, we can speculate that Akon City will also have a distinct system of justice perhaps similar to the one we find in Socrates City in the Republic. What else do we know about Akon's City as planned?
We know that it is to be situated on an 800-hectare (2,000-acre) plot of land near the Léopold Sédar Senghor International Airport in Mbodiène, a coastal community 62 miles south of Dakar. Akon's intended 1 square mile of land has yet to be determined.
Skyscrapers, technology hubs, malls , music studios, "Senewood," and hotels are all part of the idea for the project. The core currency, according to Akon, will be "Akoin," a cryptocurrency he developed.
Is Akon the 21st century Nimrod?
If your mind is wondering to that thought about the legendary grandson of Ham, Nimrod, whose father founded the land of Kush, you are not far from safety. Nimrod's father was Kush who was the grandson of Noah. The land of Kush spreads across the modern day Sudan and Ethiopia in Africa. Ethiopia is just about 4000 miles to Dakar, the capital City of Senegal where Akon's tower is planned to be built.
If patterns are observed here, no pun intended. History is said to repeat itself. One thing is for sure, however, Akon is not a hunter. If he hunts at all, he simply hunts for good music inspiration and vibes. In size, he's not a giant. He is only 5.11 inches tall. Akon is also not a king nor from a royal lineage as we know. But, make no mistakes, anyone with such money is a sure king in Africa! Not only influences, you can buy titles too in Africa. Though Akon's parents came from Senegal, it's been said that they are originally of the Dogon tribe in modern day Mali. Hence, no repeat Nimrod and his tower! As it seems, Akon appears edgy, and simply driven for something wild, spectacular, and mighty for Africa.
Africa's needed Nimrod
When you think about the wildness of Akon's dream, not just for his City but for Africa as a whole; when you consider the roller-coaster rise and fall of the Black civilization, the unnecessary victimization, the internal strife, the worry of been looted, busted, and trapped within the ceilings, the endless fight to get the usual 'powers that be' to back of your lots; you kind of secretly but pervasively wish for an Africa's Nimrod.
Who will construct Akon City?
Associates Development Consultants of Dubai & KE International of Los Angeles and Bakri are the architects of Akon City. The project's primary architect is Hussein Bakri, CEO of Bakri & Associates.
You may also like: 5 Easy Steps To Starting Your Own Business
When will Akon City be completed?
The development of Akon City is expected to take ten years, It's expected to be a combined complex with Akon's 2,000-acre'smart city' concept which has been blue-printed for LEED-certified buildings. Akon City is expected to be environmentally favorable since it aims at using solar and renewable energy.
The construction of Hamptons Mall, residences, police stations, schools, parks, waste facilities, solar plants, roads, Hamptons and Hospital campuses are scheduled to be completed by 2023. From the year 2024 until 2029, there are plans to use AKOIN exclusively. It is unknown how the International Monetary Fund systems will integrate this, and it's firmly raising strong arguments in support of both digital and regional monetary fund systems. Urg! Brave new world!
The cost of the project
The project's estimated cost is $6 billion, or over 80% of Senegal's 2020 budget (7.6 billion dollars). One-third of the budget is already set aside, according to the R&B star. Details about the financial investors have not been released as of the time of this writing.
Special tax zone
Senegalese authorities have previously declared the city a "special tax zone." This differentiation enables Akon City to reduce imports, which is a strong factor for attracting investors.
From Akon City, Akon is surely giving back to the continent. Social corporate responsibility for sure! In a 2013 Interview with CNN Akon said that if he could have his way, Africa could be the United States of Africa. For $6 billion dollars, the futuristic cryptocurrency themed city will be one of Akon's numerous philanthropic works that Akon believes could one day rival Dubai.
Homeland scarcity and questions
'To be and not to be' is still the question. Will the Senegalese Americans and the rest in the diaspora still find it easier to own a tiny piece of their homeland once the Akon City is finally built and running? Will Akon City, as it is imagined, prompt an exodus of African diaspora back to the Motherland? Thoughtful and honest answers to these questions depend on a number of factors, and will fill pages of books. The yet thoughtful, but super short answer for this page and for now is: fingers crossed!
Conclusion
Akon City will definitely be a game-changer in modern day history because it will be the first and only city to use digital currency exclusively if it works. Akon City can potentially change the world as we know it! Akon will definitely change lives and the face of Africa as we know it. Let's join this son of the soil in hoping that the good funds funds he needs to pull this project to a successful completion. Thoughts? Share your comments below.