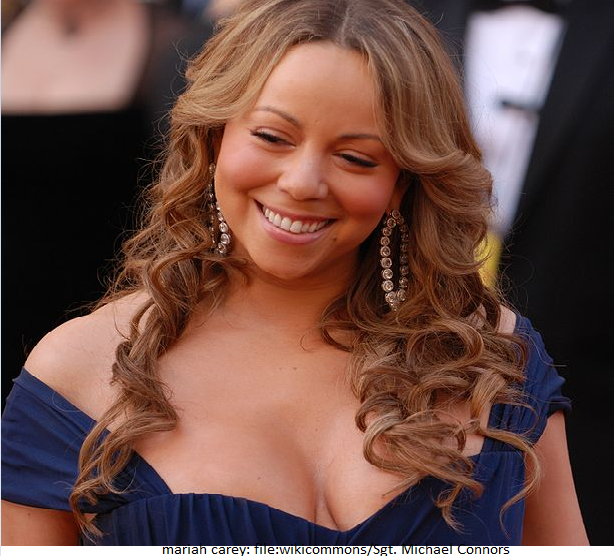 Mariah Carey is undisputedly one of the greatest singers to have ever lived.  She is a musician who continues to be a great motivation for many R&B singers. Other accomplished singers identify her as a person whom they emulated throughout their career. Apart from the fact that she is a great singer; there are many things that you probably didn't know about Mariah Carey.
She was Nicknamed Mirage
When she was young, she could cut class so often, and her peers called her mirage. This is a result of the behavior which she showed quite often.
She did odd jobs to make a living
Before the money and fame, she was just like any other youth from a humble background. Mariah worked as a cleaner in a hairdressing salon. She also worked as a hat checker and waitress. During this time, she was still an active singer though she had not taken her singing career a notch higher.
Her first album won twice
Most musicians who have won the Grammy's have to wait for a long time before they can be recognized, but this was not the case for Carey. The awards came as a result of the talent and passion that she had for music.
She loves dogs
 Mariah carey with her dog Jack. image source Instagram
One of the craziest things about Mariah Carey is the extent to which she loves her dog named Jack. She has a limo specifically for the dog and in most cases; the dog is never left behind when she is traveling to other places.
Her daughter is named after her favorite actress
Mariah carey and her twins. File:instagram
Carey favorite actor and actress are James Dean and Marylin Monroe. The love she has for the actress prompted her to name her daughter after her. Her daughter is named Monroe Cannon after her best female actor, and the son is called Moroccan Scott.
She insured her legs
When Mariah Carey got a contract with Gillette, she insured her legs to a tune of $1billion. The advert name "Legs of a goddess earned her a lot of money and made her insure her legs to such an amount.