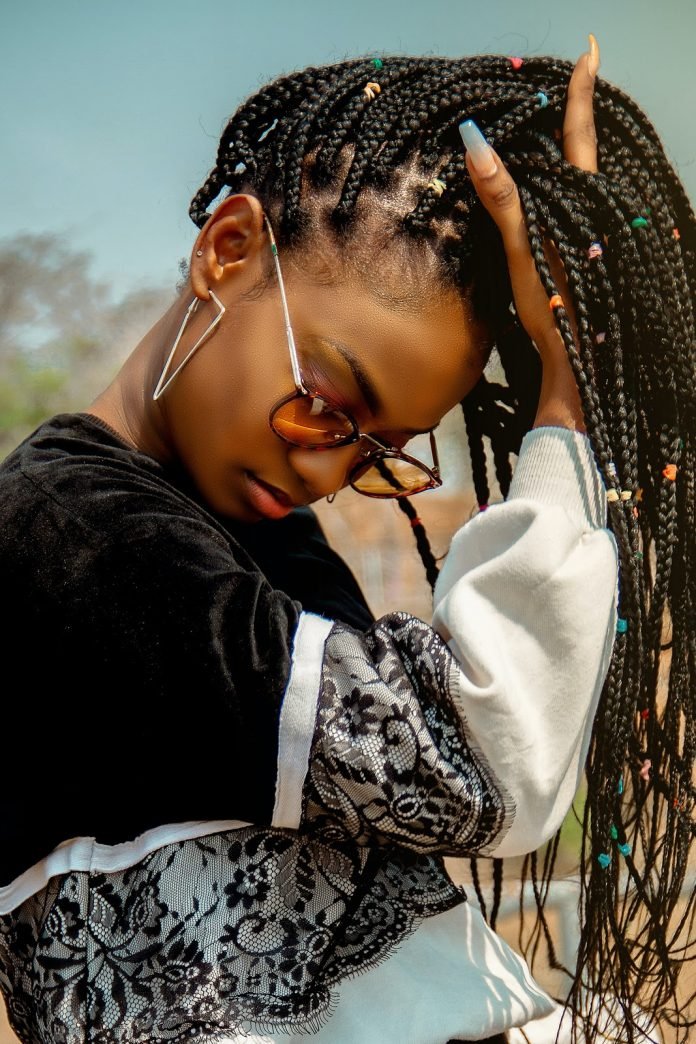 The year 2020 was a quiet year when it comes to hairstyles. With the COVID-19 pandemic, we saw cancellation of red carpet events, quarantine and lockdowns as everyone was barely struggling to keep safe. Now with the roll out of vaccine for the virus, and finally easing of restrictions, salons have reopened, pageant events are back with a bang and black people have not been left behind. Events come with good looks and hairstyles to be precise. This article explores the 6 black people hair trends of all time. Read along!
6.Crimped Waves
You might call them something different. To be honest, waves created by curling iron and to the eyes of a curious onlooker might not seem as though they have been created with this tool, and the styles have been with us for long! Crimped waves are making a major comeback, especially among black ladies. This hairstyle was popular in the 80's and 90's just so you know. Crimping is the process of using a crimping iron to give straight or straightened hair a zigzag-wavy effect.
5.Braids
The World of beauty is evolving. We have witnessed numerous different hairstyles come and go, but for a fact, braids have stood the test of times especially among the black community. Braids date way back to 3500 BC. Braids are not just a type of hairstyle but they are perceived as an art among the blacks.The Himba community in Namibia takes credit for the origin of braids. In my honest opinion, braids are here to stay and we will continue to witness different braid styles.
4.1960's Hairstyles
Photo credit:Pinterest
The 1960's was a time of revolution as well as reinvention.Counterculture revolution to be specific. Hairstyles became a perfect symbol of this counterculture revolution. Women in the 60's opted to cut their hair short while men began growing their hair to lengths that were not acceptable.
Recommended :Basic Skincare Routine: 14 African Beauty Secrets For Flawless Skin
3.Roots
To some people, the mention of the word "roots" is synonymous with dirty music. But among the black people's purposeful roots, a great hairstyle looks easy, cool and attractive to celebrities. Above all it is cost-effective!
2.Natural curls
Natural curls cannot be missed for sure on this list. In African genes favor curly and tight hairstyles. Natural curls were the most popular hairstyle among the blacks in the '80s, and 2021 is still not different. 2021 is proving to be an interesting year with many surprises in terms of different trends in hairstyles. Gone are the days of plain haircuts. One of the biggest trends we are welcoming back and embracing with our arms wide open are natural curls.
You may also like: How To Grow Long Healthy Hair: 10 Ancient Secrets Africans Swear By
1.Long layers
The good thing with long hair is that they look fantastic on black people even if they are done super simple. This hairstyle is popular among the black ladies since it is easy to make, and also versatile too. You can either throw your hair to make a bun when you are in a hurry or choose to keep it simple and wear it down.
Bonus Hairstyle:
Long bangs
Black people desire change. I desire change too! Change from the normal way of doing things. Long bangs are popular among ladies, and will continue to be because they are passionate about change. The long bang makes you feel confident and super cool. The front bang covers any hairline issue, and also gives a definitive shape. Long bangs are a type of hairstyle that will make people turn their head everytime you walk into a room.
Conclusion
The hairstyles mentioned above are just the tip of an iceberg! Black people have rocked various unique hairstyles and we are still experiencing more. Blacks are creative when it comes to beauty art and body ornaments ideas. We should be on the lookout to expect more as trends shift. The hairstyles highlighted above for sure standout, and have been consistently among black people.
YOUR TURN:Did I miss one hairstyle you feel should be on this list? Let us know in the comment section below. BTW, which one are you getting this summer?