New York City, fondly called New York, is a place of exciting adventures and one of the most vibrant cities in the world. It is filled with beautiful breathtaking adventures, iconic memories and is rich in diversity. A weekend in New york is like a life time in paradise.
The city is known for its towering skyscraper, twinkling skyline, and bustling streets. You never have dumb moments. However, catching a glimpse of how to maximize your short stay If you are stopping by or spending a few days can be nerve recking. Who doesn't want to see New York in all its glory? In that case, this guide will help you hit the street of New York and get the best experience in a short time.
Here we go, the 5 ways to indulge in New York City without missing out on anything.
1. Visit Legendary Landmarks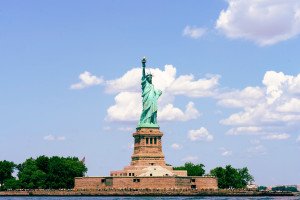 Famous for its legendary landmarks, the city exudes exhilarating architectural designs. The Grand Central, Times Square, and Statute of liberty are definitely a sight to behold. Grand Central for known for its enormous space and ceilings that look like constellations. At the same time, Times Square prides itself as the major center for tourist attractions. Its beautiful multicolor flicking light, busy street, and Broadway display never get old. Or you can enjoy the calming ambiance of the Green space right in the heart of the city.
2. Revel in Delightful Cuisines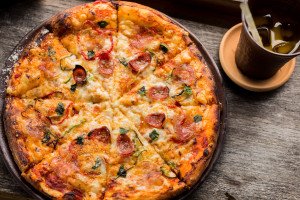 Your New York adventure is incomplete without a taste of its culinary delights. No one does brunch better than New York City. From pancakes to sandwiches to mimosas, every bite heightens your craving and fuels your sustenance. Chicken shish kebab and char-grilled cubes chicken is a must try, especially because you are only spending the weekend. Also, don't forget to grab a slice of pizza.
Recommended: 10 Best Places for New York City Dates
3. Experience World-best Museums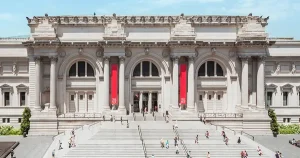 New York set the pace as the home of historically renowned museums. The American Museum of Art, 9/11 Memorial & Museum, Metropolitan Museum of Art, Merchant Art Museum American Folk Art Museum reflect outstanding historical events, exhibits, documentaries, and architectural designs. Visiting any of these places will not only be worth your time, but it will bulge your imagination.
4. Relish Nightlife groove
The city truly comes to life at night, with cool music from New York's favorite artists, Broadway shows, and a salient rooftop view. You never catch enough. Whether you like to boogie down to country songs, are a sassy lover of rock music, or need a main character moment sipping a fancy cocktail while jazz plays in the background, New York has no shortage of such bars and restaurants. Tomi Jazz, Cellar Dog, Greenwich Village, Honeycomb, and Wild Birds are a few many places you catch the best experience even in a short time.
5. Plan your Next Travel stop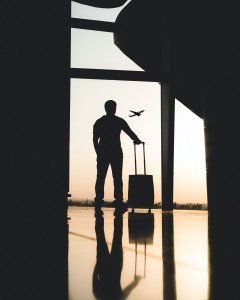 The mesmerizing memories and the rich diversity that comes with experiencing NYC never ends. It continues to linger. And it might just spark the desire to see other rich and bustling metropolises around the world. Get ready to experience the best weekend in  New York, one that will inspire your next travel stop.
A wrap
Spending just a weekend in New York can make you fear missing out. But even in that short while, you can uncork the exhilarating moment of nightlife, the historical monument, its museums, savor the flavourful cuisines and visit iconic landmarks. Brace up for the whirlwind of exciting adventures from the city that never sleeps.