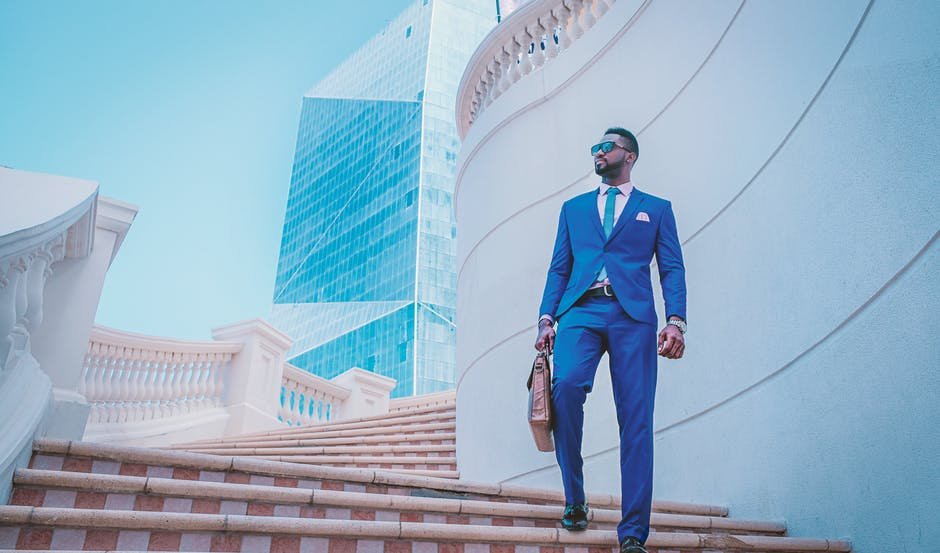 5 profitable business ideas for Black entrepreneurs demystified
Starting and growing a business is not a walk in the park. Did you know that about 20% of newly formed businesses fail within the first two years of operation? Almost 50% of them fail within the first five years, and about 65% within the first ten years. Only 25% of newly formed businesses make it to fifteen years or more. That's shocking!
What's even more shocking is the fact that: Research shows that black-owned businesses have access to less capital as compared to white-owned businesses. This means running a profitable business as a black entrepreneur is hard. So is it possible to successfully run your business for 15 or more years as a black entrepreneur?
Yes, it's possible. There are so many successful black entrepreneurs who've done it. It starts with having the right ideas and finding a gap or problem in the marketplace that you can help solve. Here are 5 profitable business ideas for black entrepreneurs in 2023:
1 . Start a Training Business
Are there skills you are really good at? Maybe you're good at painting. Maybe you're good at accounting. Maybe you're a good cook. We are all different and gifted with certain skills. Make good use of those skills by starting a training business.
There are lots of people out there who are willing to pay you handsomely just to show them how to do certain things. Starting a training business is a sure way to impact other people with your industry expertise, while you earn money.
The best part is, starting a training business requires very little capital to start. For example, if you're good at painting, you can start a painting training business and teach people how to paint either online or in person. You'll also have to register your business or company with the relevant authorities.
2 . Start a Restaurant Business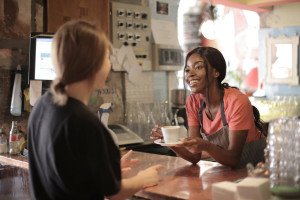 People will always need food, otherwise we'd all die. Starting a restaurant is one of the most lucrative business ideas for black entrepreneurs. If you can fulfill people's hunger for food or drinks, then you can make some good money doing so. However, you'll need to be unique in order to compete effectively.
Try to offer unique services that will make your customers fall in love with your restaurant and meals, so they can come back. For example, you may leverage social media to promote your restaurant by offering free delivery. You may also offer discounts for meals ordered during a certain day or time.
If you lack a building space or funds to set up your restaurant, don't worry. You can start by cooking the meals at home and doing deliveries. You may also get a food truck or cart to run your restaurant business.
Recommend: 4 Business Opportunities In Africa That Can Make You A Millionaire In No Time
3 . Start a Housekeeping Business
Most working-class people are always busy, with some having more than one job. This means they rarely have enough time to clean their homes. Housekeeping is a lucrative business idea you can start with very minimal capital and make lots of returns.
You can start a small housekeeping business by first acquiring essential tools such as mops, brooms, towels, vacuum cleaners, buckets, etc. This is a business one can run successfully even from home. All you need are the cleaning tools and a car to perhaps take you around.
Also, you can always hire more cleaners to help you out in case the demand for housekeeping gets high.
4 . Start a Delivery Service Business
This is another great idea that if done right could give you insane returns. It could also last longer if you offer good services. It also requires very little capital to start.
To successfully start a delivery service business, you'll need to do some initial research on local businesses around you. How do they operate and what sort of items do they deliver to their customers? How could you make their delivery system better?
You may need a car, truck, bike, and perhaps a permit from the government to get started. For instance, offering to deliver items at a competitive price or in a shorter amount of time, can be quite an incentive for your customers.
Also read: Know These About Black-Owned Businesses
5 . Start a Content Writing Business
What are you passionate about? Is it cars, traveling, cooking, engineering? Whatever topics you're passionate about, you can turn your passion into money by writing for companies and businesses.
Companies and businesses always need regular content in order to connect with their audiences.
You may for instance write content for their blog, social media, or website. If you can write about what you love in an engaging and captivating way, then there are lots of companies willing to spend big bucks for your services.
If you're not quite experienced in writing, you can start by applying for small writing gigs on freelance platforms such as Upwork and People Per Hour.
Bottom Line
Clearly, there are plenty of ideas to leverage; the list above might not be exhaustive but it is a good start. Let us know in the comments section some of the ideas you think are more lucrative and ought to be in this list.