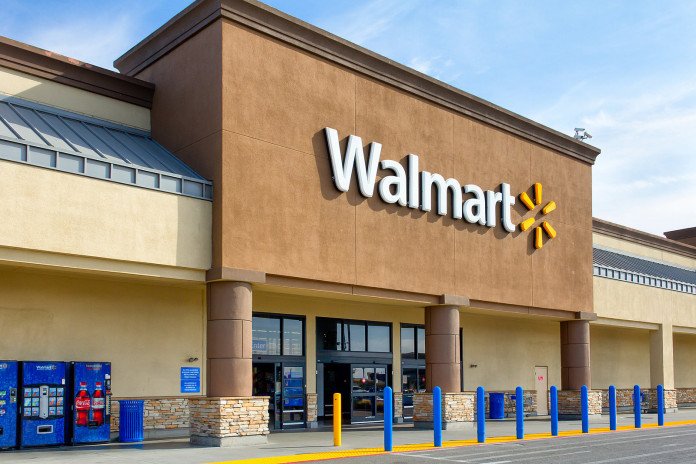 Retailers around the nation are overwhelmed with demand during the holiday season. The Influx of customers into the stores and their e-commerce platforms can quickly turn a happy sales day into a poor customer experience. Hiring more workers, therefore, is a necessity.
New York retailers are not exempted from the list of stores with an immense number of customers to service during the holidays. The upcoming holidays; Thanksgiving, Christmas, all the way to New Year's Eve, New Year, and Kwanza will see a tremendous increase in demand for certain items. Normally during these holidays, the following 5 New York retailers need more workers to ease the pressure on their already strained workers. Read on to find out what's in this post for job seekers in New York State.
1. Macy's
Though mandated to pay $15/hr minimum wage in New York State, Macy's has increased its nationwide salary to this same minimum wage for all workers. Additionally, it's topping this increase with other add-on benefits to woo workers. Macy's intends to add a significant number of workers to ease the pressure brought on by demands during these holidays. Due to a tight labor market at this time, the retailer plans to hire more and also retain for post-holidays. Through its increased minimum wage in many regions around the US as well as added benefits, this one time biggest American retailer targets the right talents to drive its desired growth.
2. Amazon
The giant of all retailers in the nation, Amazon added more than 3,700 employees in the last two months within the State of New York alone. Amazon reports that it targets to hire more than 150,000 workers for the holidays countrywide. This is an increase of 50,000 workers from last year.
Unlike other New York retailers who are paying 15$/hr minimum wage per labor law, Amazon has increased its minimum wage to 18$/hr in a bid to attract invaluable talent to their team. There are more vacancies in several Amazon's warehouses around New York state. If you have always wanted to work for Amazon; this holiday season is your best point of entry.
Read also: Kenyans and New York Marathon
3. Walmart
Walmart, by its very nature, is a competition to Amazon. No wonder it's also seeking to hire close to 150,000 workers for the holidays countrywide. This means that Walmart stores in New York have some vacancies this season. If you leave close by or can commute easily, then it should be on your job search list. Walmart's pay starts from minimum wage, and it goes up to a competitive wage per hour depending on the role. Walmart says it offers free college tuition to their workers.
If you are skilled and looking for more than just an hourly wage, then Walmart definitely has something intriguing. Be on the lookout for vacancies in different Walmart stores in New York.
4. Nordstrom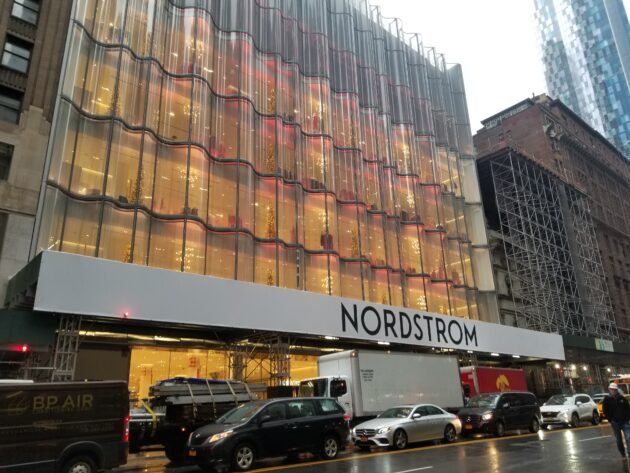 Nordstrom has joined many New York retailers in the hiring spree. There are several adverts from the retailers for seasonal cashiers, customer service representatives to customer service experience officers in New York. The retailer announced recently to have increased their annual bonuses to $650 and $2500 for store and fulfillment center employees respectively. Nordstrom's bonuses offer is worth considering. Given the huge number of vacancies available in New York, a jobseeker's chances of getting hired should be higher than normal.
5. Whole Foods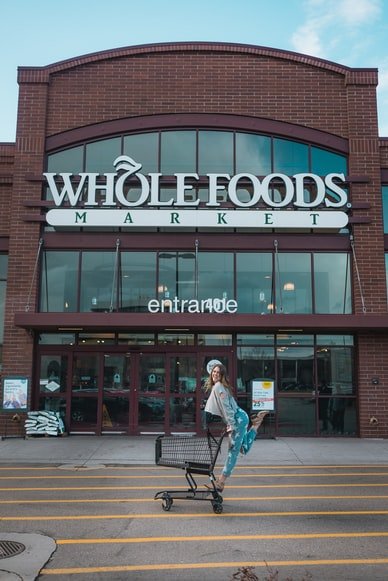 When you quickly surf through the Whole Foods website a hiring alert pops up. Whole Foods offers an enhanced rate for store and facility workers almost double their normal wage for overtime hours. In addition to this, the retailer is also providing a one-time bonus for hours worked between the 4th of October 2021 to 2nd of January 2022. The one-time bonus is calculated at $2 per hour.
There are more than 200 job vacancies in New York alone at Whole Foods. The vacancies range from part-time cashier assistants, specialty team members, grocery team members to in-store shoppers, and more. Whole Foods have a plan to make you busy while earning for the holidays. Be sure to check them out.
You may also like: Has Crime Increased in NYC
Bottom Line
The craze to attract more workers into the workforce will not be over soon. Based on the labor market pressure, the New York retailers will be on the hunt for more workers even post-holidays. Hiring managers are greeted with skepticism by jobseekers partly because of the looming danger of delta variant. The fear of getting laid off while working and the incentives of unemployment are more the reasons why the demand and supply in the labor market scale are tilted at this time. If you are really trying to grab a job before we enter into January- February sales sluggish, now is the time to go fill out applications with the retailers listed here. They are in need of more workers during holidays, they are paying a bang, and also throwing out more benefits to attract more employees.
What more is about hiring during the holidays? Have you recently got a job with any retailers in New York? Got any hiring leads for the community? Share your thoughts below.