What are Red flags?
Red flags are warning signs that indicate a relationship is unhealthy or manipulative. They can seem hidden at first, which is what makes them dangerous. However, they become problematic over time. Red flags could be signs of narcissism, aggression, or gaslighting. By being aware of these signs, you can avoid getting into a toxic relationship or running if you are already in one. Dating is an opportunity to get to know someone, and if you discover they don't meet your expectations, it might be time to end things to avoid future head and heartaches. It takes so much courage and discerning to say, "We are not better together, maybe we would be better off apart".
Whether you have been in a relationship or are yet to be, here are 11 clear red flags that should prompt you to examine your relationship.
1. Not a Genuine believer of God
If someone you see has no clear spiritual direction, that's an obvious red flag. Scripture is firm on the warning of being "unequally yoked" with unbelievers, 2 Corinthians 6:14. This statement applies not just to close relationships or dating but also to partnerships and marriage.
Bible teacher and Author Cindi McMenamin says through the years, she's counseled many women who acknowledge that at the time they married, it wasn't important that they share the same spiritual faith with their spouse. However, that became increasingly important as they encountered struggles in their marriage, began having children, and needed to instill spiritual value in them.
You and your significant other require a quality relationship with God for your marriage to work. If you are both not on the same page in these, you might find yourself going in opposite directions.
2. Doesn't Feel Peaceful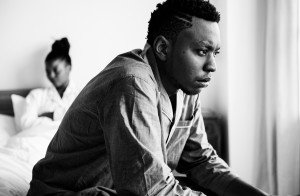 God uses peace as an indication of the path we should take. If, for some reason, you feel that something isn't right after praying, that's a sign not to ignore. That might be the Holy Spirit communicating something significant to you, which will protect you from a dangerous adventure. Denying the feeling and forcing the relationship might result in tears and regret, especially if it ends in marriage.
3. Abusive and very Controlling
Respect is a key cornerstone in relationships. It means that you value and appreciate your partner and vice versa. If you and your partner don't share mutual respect, there is a high chance that the relationship will grow cold and toxic. An abusive partner is someone who;
gaslights and makes you look unappreciated
constantly yells and harasses you in public
fault your opinions and makes you feel worthless
always eager to make everything about them.
raises objects and weapons during an argument
indifferent about relevant decisions that concern the relationship.
None of these signs are new, and they can pop at anything. Paying attention whenever you observe them will save you unnecessary trouble.
4. Baggage of Previous Relationship
If you are naturally compassionate, you might be attracted to someone who is emotionally hurting. But bonding up with someone who still carries unresolved feelings or pain from a past relationship can be risky. Coming out from a hurtful relationship means you need to heal before embarking on another relationship venture. We all have wounds and broken one way or another. But if your partner is;
creates no boundaries with their past relationship
always compare you to their ex at the slightest chance
keeps a frequent chat and text communications with ex
looking to you for healing, or you have decided to be their loving source of healing.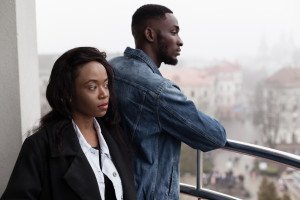 These are obvious red flags. You might both be disappointed if you skip and ignore it. Besides, most cheating scandals in marriages result from the pains and unresolved feelings from previous relationships that have not been dealt with.
5. Hideous and Secretive
When you notice a deflective attitude about your partner, especially on the subject they should open up about, that might be a red flag. Hiding or being secretive about anything implies you don't trust them or don't care enough to be honest. For instance, if either partner refuses to meet with family or close friends, it may mean they are not into and stringing you along. Get entangled with someone honest enough to be open and plain. After all, it takes two to tangle.
You May Also Like: How to Walk Away from a Toxic Relationship with No Regrets
Wrap Up
A healthy relationship can only thrive when both partners are in it for the long haul and are equally investing time and effort. Someone who proclaims undying affection for their partner must be open and honest. They should have settled all past emotional baggage and are not abusive or controlling. But if you notice any of these red flags, don't be silent. Pray; if you don't feel peaceful and confident after praying, don't be swayed by emotions and feelings because they can be very fickle. No matter how attractive and caring the person might be, if you are not heading in the same direction, you may be doing yourself a disfavor. A healthy relationship is not one-sided; it is mutual.
So, share with us which of these red flags you noticed and how you dealt with it.