Life is filled with ups and downs, and there are moments when we find ourselves facing immense challenges and hardships. During these difficult times, finding strength becomes crucial to navigate through the storm. The Bible, a timeless source of wisdom and guidance, offers us valuable insights on how to find strength in the face of adversity. In this blog, we will explore key biblical principles that can empower us during hard times.
Fasten your seat belt, and let's embark on this journey together. Here are the three biblical ways to find strength in hard times;
1. Trust in God's Providence 
When facing hardships, it's essential to trust in God's providence. The Bible reminds us that God is sovereign and has a purpose for everything that happens in our lives. Even in the darkest moments, we can find strength by placing our trust in His plan.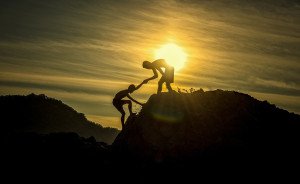 "Trust in the LORD with all your heart and lean not on your own understanding; in all your ways submit to him, and he will make your paths straight." —Proverbs 3:5-6
Embracing this truth helps us let go of fear and uncertainty, knowing that God is in control.
In challenging times, it's natural to question why certain events occur and to seek answers. However, true strength lies in surrendering our need for immediate explanations and trusting in God's timing and wisdom. When we trust in His providence, we find solace in knowing that He works all things together for our good, even when we can't comprehend it in the present moment.
2. Seek Guidance through Prayer
In times of difficulty, turning to prayer is a powerful way to find strength. The Bible encourages us to bring our concerns and burdens before God in prayer. Philippians 4:6-7 reminds us,
"Do not be anxious about anything, but in every situation, by prayer and petition, with thanksgiving, present your requests to God. And the peace of God, which transcends all understanding, will guard your hearts and your minds in Christ Jesus."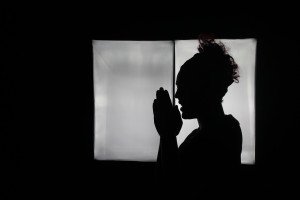 Through prayer, we can find solace, receive guidance, and experience the peace that surpasses understanding. It is in these moments of communion with God that we discover renewed strength.
Prayer is not merely a one-sided conversation but an opportunity for an intimate connection with our Heavenly Father. In prayer, we express our deepest fears, hopes, and desires. We can pour out our hearts, knowing that God hears us and cares for us. Through prayer, we align our hearts with God's will, inviting Him to guide us through the challenging seasons of life.
Read also: 7 Ways to Adopt Solace in Turbulent Times
3. Find Comfort in God's Word
The Bible serves as a source of comfort and strength during difficult times. It contains promises, encouragement, and stories of individuals who overcame adversity through their faith.
"Your word is a lamp for my feet, a light on my path." By immersing ourselves in the Scriptures, we find guidance, wisdom, and solace. Reading the stories of resilience and faith, such as Joseph, Job, or David, can inspire us to persevere and find strength in our own challenges —Psalm 119:105 
The words of Isaiah 41:10 provide reassurance:
"So do not fear, for I am with you; do not be dismayed, for I am your God. I will strengthen you and help you; I will uphold you with my righteous right hand."
God's Word is an ever-present source of truth and encouragement. When we feel overwhelmed or uncertain, we can turn to Scripture to find hope and guidance through reading and meditation.
A wrap
Finding strength is possible through a deep-rooted faith in God's providence, seeking His guidance through prayer, finding comfort in His Word, leaning on the support of a faith community, and embracing His promises of hope. The Bible offers a timeless and unwavering source of wisdom and encouragement to navigate through life's challenges. As we trust in God's plan, lift our prayers to Him, immerse ourselves in His Word, seek support from fellow believers, and hold onto His promises, we discover the strength to persevere, grow, and find hope even in the midst of difficult circumstances. May we find comfort and unwavering strength in our journey of faith. Amen.