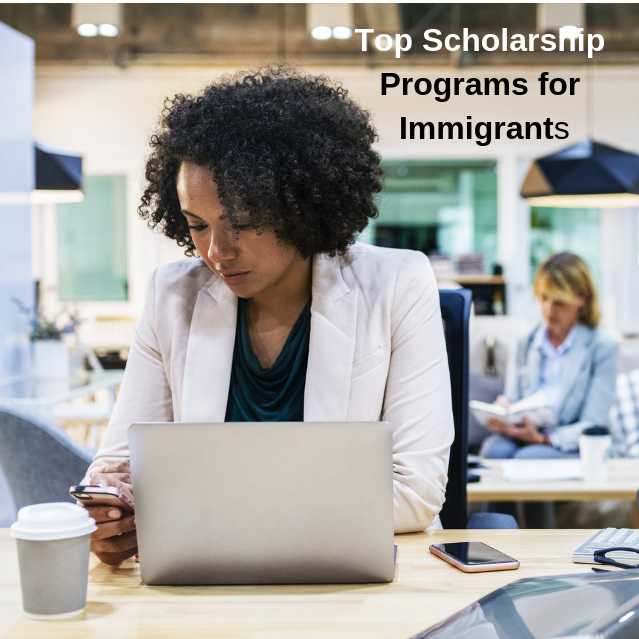 Paying for tuition fees and college programs can be tough — especially for immigrants who are barely surviving.

In the United States, there are dozens of scholarships you can apply, and some of these scholarships are specially designed for immigrants and refugees.

If you've got a knack of excelling academically, and you need adequate funding, here are scholarships you should check out.

1. CharterUp National Scholarship

The CharterUp national scholarship is particularly designed for immigrants and refugees. Every year, thousands of immigrants and refugees are awarded a one-time scholarship worth $10,000.

Here's the thing, the scholarship is non-renewable, and you can only be a one-time beneficiary in one academic year — you can't get it two times.

Furthermore, you won't be eligible for the funds the next year.

To be qualified for the scholarship, you've got to be an immigrant (or refugee) who are born outside the United States.

Also, you've got to be a full-time student at an accredited university or college in the United States. Applicants who don't meet these requirements won't be considered for the scholarship.

High-school students with a minimum GPA of 3.4 are also eligible for the scholarship.

As an African American, this could be your best shot for a scholarship.

The Gates Millennium Scholars programs are specially designed for African Americans and other students from a minority background.

For you to be accepted into the program, you must be an African American or a student from other minority backgrounds like the American Indian or Hispanic American.

Furthermore, you'd be ready to prove that you've got a significant financial need which is done by showing the amount of money(or income) your family makes.

The Gates Millennium Scholars program is one of your best shot to get a fully funded scholarship opportunity as an African American.

3. Running of the Bulls Scholarship

If you've been accepted into a 4-year college program and you're an immigrant or the kid of an immigrant, then the Running of the Bulls Scholarship is an excellent means of getting a thousand dollars scholarship fund.

Here's the catch…

You must have a GPA of 3.0 or higher.

4. Paul and Daisy Soros Fellowship

First generation Americans, Refugees, and Immigrants can apply for a fully funded scholarship worth $90,000.

However, you must be enrolled in a college degree program in the United States and also be below the age of 31.

Aside from these four scholarships, immigrants and refugees living in states like California, Michigan, and North Carolina can apply for the following scholarships.

5. Immigrants Rising Scholarship (for California Residents)

The scholarship is specially designed for immigrants from a low-income background.

If accepted, you'd be awarded a scholarship worth $7,000.

To be eligible for the scholarship, you've got to be living (or schooling) in the San Francisco Bay Area.

6. Grand Rapids Community Foundation

If you're residing in Michigan or its environs, then you should head to Grand Rapids Community Foundation and check out for relevant scholarships.

The foundation provides a thorough list of over seventy scholarships. And if you look through the different categories, you're sure of seeing an award you're qualified for.

If you're a refugee, an immigrant, or a first-generation United States Citizen who graduated from a Wake County high school, then the Achievement Scholarship might be the right fit for you.

The best part?

You can apply without legal documents.

Funding your tuition fee and other expenses that come with your education is tough, but with a couple of scholarships, you'd be able to support yourself and get a quality education in the United States.

Have you applied for any scholarship before? Did it work out? Use the comment section below to share your experiences with us.