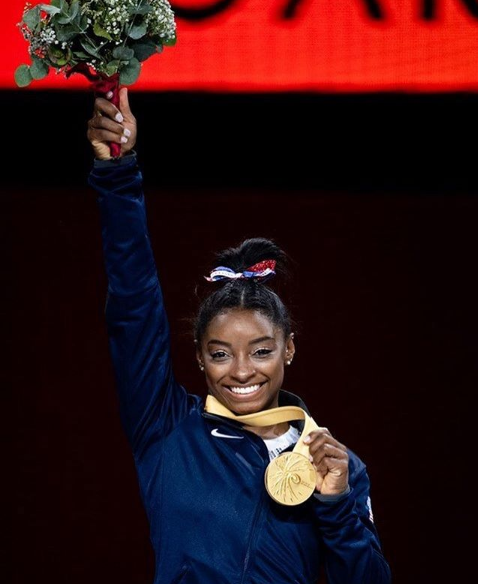 On Tuesday, October 8, Simone Biles made history — she became the most decorated female gymnast in the world.
Throughout the week, the 22-year old proved that she's the next icon in the gymnastic world, and with her 25th medal, she solidified her position as the greatest of all times.
The previous record was set by Vitaly Scherbo when he won his 23rd medal in 1996.
Today, that record is broken — and Simone stands tall as the greatest of all times!
According to the champ, the 2020 Tokyo Olympics would be her last as she plans to redirect her energy to other things.
This champ is 22 years old, and has been feeling gymnastic since age 6. Born in Ohio, she went in and out of foster care when her biological mother " was unable to care for her and her siblings," and was mostly raised by her grandparents and uncles.