The death of the "Ekwueme" fame was announced on the 8th of April. Shortly after the news went viral, so many shocking revelations about her death popped up. Matter arising gathered that the husband has been maltreating the singer both physically and emotionally. One of the many tortures Osinachi received was what led her to life support and ultimately to her death. Reports prove that her husband hit her on the chest. However, her death has thrown many fans into dismay and mourning. Osinachi's colleagues, Chioma Jesus, and Frank Edward reacted to her death as a situation that could have been avoided. There has been quite a lot of backlash regarding how the singer should have left the marriage early enough to save herself from damage and trauma. 
People are also reading: Famous Artists Who Ditched Secular Music for Gospel Songs
Is Christianity an excuse to endure domestic violence?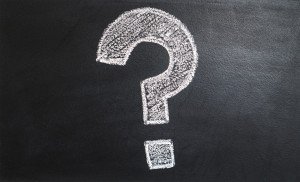 Over the years, the separation of the church and state has been a controversial issue, especially in the United States. For instance, one in four women and one in nine men are victims of domestic violence. While society may have failed Osinachi with its hypocritical altitude and dilapidated support for domestic violence, Christianity does not encourage abusive relationships. Rather it condemns domestic violence as a counter to the general duty to love others.
Violence has no respect or love for anybody. It cripples everything love is built on. Domestic violence has never been the right approach to making anything right. Exercising power and control over an individual is detestable to God and against His intentions for human relationships. The death of Osinachi Nwachukwu opened a lot of scars about being subjected to toxic partnerships rather than embracing divorce. Should we endure rather than enjoy a marriage? Is it rational to die in silence because of what people will say? As individuals, we know what makes us happy and sad. If we let people determine what happiness is, we will be prey to monsters.
How the church can be a source of support for victims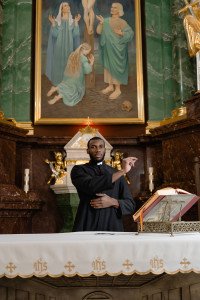 For centuries, Christianity has been misunderstood to justify womens' abuse by their husbands. Although, this assertion is frequent but does not tell the full story. However, Christianity can serve as a valuable tool for victims in diverse ways. Clergy and Spiritual leaders need to provide helpful resources on domestic violence via education, sermons, and prayers.
You may also like: 9 Terrific Lies Believers are Fed About Worship
The church should lead by example by giving a voice where there is silence and telling the truth about what women experience in domestic violence. For instance, when an emotionally shattered woman hears a prayer or sermon about those living with domestic violence in their homes, this may open the opportunity for her to seek help. Another vital function of the church is inspiration and support. It should offer strength and encouragement to those seeking to end violence in their families. 
A wrap
To as many going through domestic violence in whatever way or form, never hesitate to seek help, talk to families, friends, your spiritual leaders, and as many that can put an end to it. Speak up and seek help! Silence is not golden in domestic violence.