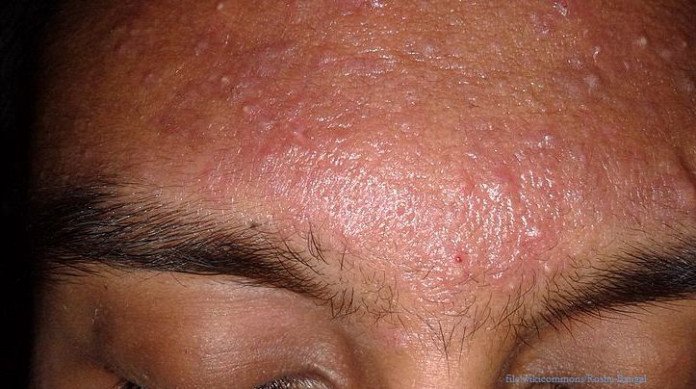 Pregnancy skincare routine for everyone- Pregnancy comes along with lots of changes, and some happen to your skin. Immediately you realize you are pregnant; you need to review your beauty products and adjust your skincare regime. This is because some ingredients included in some beauty products may not be safe for use during pregnancy.
Read Also: 6 Tips For Getting Rid Of Skin Blemishes for Women of Color
And today, I will take you through your pregnancy skincare routine and what you should watch out for. Let's dive right in!
Skin Care Changes During Pregnancy
Most women's skin gets ravaged during pregnancy due to hormonal imbalances. And this is when most women panic and start looking for remedies to help restore their skin to its former glory. Some go to the extent of trying anything without knowing the dangers they pose to the unborn baby.
While you would wish to have flawless skin, it is also imperative to value the unborn child's health. Below are 5 products to avoid.
Hydroquinone
Hydroquinone is one of the topical medications that are effective in the treatment of acne. According to a report published in the Journal of College of Family Physicians of Canada, Hydroquinone cream has a high systematic absorption rate compared to other acne topical medications, which may impact the unborn baby.
Retin A
Retinol is an anti-aging and acne topical medication. Just like hydroquinone, retinoid have a high systemic absorption rate and are linked to congenital disabilities. Prescriptions with retinoids, such as Accutane are also not safe and can affect the unborn child.
Chemical Sunscreens
Sunscreens are great in protecting the skin from harmful sun rays that may cause hyperpigmentation or skin blemishes. However, not all sunscreens out there are safe during pregnancy. One of the chemicals to watch out for in sunscreens is Oxybenzone.
The chemical is common in sunscreens due to its ability to offer maximum protection against sun rays. However, Oxybenzone affects the endocrine system, which disrupts hormones that may permanently damage the baby and the mother.
Recommended: The Sun Is Out, Sunscreen Is In: Skin Cancer Prevention in the Black Community
Formaldehyde
Formaldehyde is a disinfectant and preservative which was used in most beauty products but was banned. The chemical was linked to cancer, miscarriage, and infertility. However, some beauty products have Formaldehyde releasing chemicals that have similar impacts. Among them include:
Diazolidinyl urea
5-Bromo-5-nitro-1,3-dioxane
DMDM hydantoin
Hydroxymethylglycinate
Bronopol
quaternium-15
Salicylic Acid
Salicylic acid is an effective OTC acne remedy with anti-inflammatory properties. However, peels and medications high in salicylic acid should be avoided during pregnancy. Low doses of tropical OTC salicylic acid products are safe for use.
What You Should Use Instead
If your skin flares up and you would like to keep the breakouts in control, here is what to do.
Sun Protection
Opt for mineral sunscreens over chemical ones. Go for sunscreens with minerals like titanium dioxide and zinc oxide.
Anti-Aging Products
Anti-aging products help keep your skin looking young and healthy while increasing your skin vitality. If you choose to include any anti-aging products in your beauty regime, consider a brand that has B3, vitamin C, E, K, and green tea.
Hyaluronic acid serum in low percentage is also safe to use.
Acne
If you have breakouts, consider using azelaic acid, glycolic acid (in low quantity), tropical salicylic acid (low concentrations), and benzoyl peroxide.
Wrapping Up
While it's essential to choose the right pregnancy skincare routine, one thing you ought to know is that some of these products may not work for you even if they are termed safe. If you are one of those who cannot withstand fragrances, the best way is to go natural. What are some of your prenatal skincare routines? Share your contributions in the comment section below.