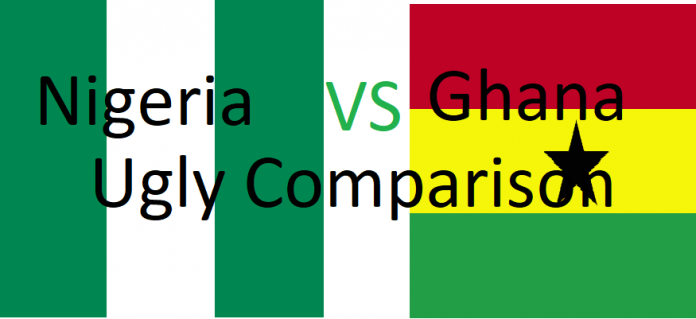 Ghana and Nigeria are two countries that share a lot in common. Despite the many aspects they share, they still have some disparities that make them be worlds apart.
Though both countries enjoy peace and stability, Nigeria has in the recent past been having attacks from terrorist groups. The Boko Haram is a significant security threat within the northern part of Nigeria. It is the reason why most visitors now prefer settling in Ghana compared to Nigeria. Nigerians are also said to be more violent compared to Ghanaians which makes Ghana a safer destination for visitors.
When it comes to morality, Ghana has the upper hand compared to Nigeria. The government of Nigeria is listed among the most corrupt governments in Africa. On the other side, Ghana boasts of equitable distribution of resources by their government. Political analysts suggest that Nigeria can only reach Ghana's level by electing good leaders.
The two countries have good health policies though Ghana has ensured that the Ghanaians do not suffer much from the common diseases. A person living in Ghana is likely to live 13 more years compared to a person living in Nigeria. The Nigerians are vulnerable to many conditions that can be prevented by good policies like the ones in Ghana.
The amount of money that Nigerians spend to get quality healthcare is much higher than what Ghanaians spend. Most citizens in Ghana can afford quality healthcare as a result of the right policies that have been set in place by the government.
In terms of democracy and the means of administration, the Ghanaians enjoy better leadership compared to the Nigerians. Most people living in Ghana have access to government offices. They can always reach their leaders whenever they need help from them. In Nigeria, most people complain that they do not still have access to their leaders. The government has not been able to come up with an appropriate administrative system that can effectively reach the citizens.
Though the economy of the two countries can be said to be rising, Ghana is still doing better compared to Nigeria. Unemployment index stands at 12% in Ghana while in Nigeria it is 13%. Nigeria has a high number of people living below the poverty line (70%) compared to Ghana (13%).
In a world where internet has become a basic need, 34% of Ghana's population has access to the internet daily compared to only 25% of Nigerians. About 72% of the people living in Ghana have access to electricity while only 45% of the people living in Nigeria have access to electricity.
The two countries might appear to be on the same levels, but other factors make Nigeria a bad performer. With its size and the resources available, Nigeria does not have beneficial policies like those found in Ghana. People prefer to settle in Ghana compared to Nigeria as a result of the better environment in Ghana.
Affiliate Disclosure: USAIG participates in several Affiliate Associate programs. An affiliate advertising program is designed to provide a means for sites to earn a commission and sustain. We may get a commission when you, our distinguished visitors buy products through our links. Your patronage will assist us in conducting more research and paying the bills to keep the website running. USAIG cares!