Why Kenyan Athletes Run with a Chase of a Ghost
Since its inception in the 70s, New York Marathon has tremendously grown. Today, this marathon is among the six major marathons around the world. The United States is the leader; winning the marathon 32 times. But a country, smaller in size, numbers, economy, and perhaps in many other areas, has kept America on its toes when it comes to Marathon wins. This country is called Kenya.
Kenyans come second with 26 wins overall and we cannot dispute their prowess, especially in this long-distance running.
The recently concluded New York marathon, both from female and male categories were all won by Kenyan athletes. Peris Jepchirchir won in the women's division, while Albert Korir took the lead in the men's division. Notably, current course records in the women's and men's categories are held by Kenyans. Geoffrey Mutai holds a course record of 2:05:06 while Margaret Okayo with 2:22:31.
Kenyans never seem to stop their dominance in this space from Berlin, London, New York among other major marathon events. Ever wondered what makes the Kenyans exceptional athletes especially in an endurance-related contest? Today, we are going to deconstruct what makes Kenyan athletes incredible performers, what's the secret in their winning? Read on.
Economic Disparities
Most Kenyan athletes grow with fewer resources right from their childhood. With Kenya being a developing country, most families are not financially stable. Just like any other Kenyans, athletes struggle with meeting their basic needs. In some cases, many cannot afford basic education due to a lack of finances.
Kenyan talents often get identified earlier on during their elementary or high school games. Once identified, the motivation to succeed and make it to spotlights increases. For a rising Kenyan athlete, the drive to succeed isn't just for seeking fame, but the lack of economic strength in their families; the age-long deprivation makes this pursuit a necessary endeavor for most athletes. It's one sure way to change the families' situation for good.
As most readers here would agree, when poverty is the key motivating factor, you can conquer all the odds put against you. The same can be said about Kenyan athletes. They have a big "why" behind their athleticism.
And the odds to make it are low since all the essential needs Kenyan athletes are hungry to win, winning means a change in their economic situation and that of their families.
Comparing this with other athletes from around the world, some run just for the fun of it. Others do it for prestige and name recognition, but for Kenyan athletes, it's a cause. Many are running for their lives literally. Winning the New York marathon or Olympic and likes for Kenyans means financial breakthrough and generational uplift.
Read also: 5 Reasons Why Men Should Grow Beard and Moustache
Unique Diet
Though most elite athletes like Eliud Kipchoge, Geoffrey Kamworor, and the like have their personal nutritionists, you cannot overlook the simplicity in their diet. Kenyan's staple food, Ugali, is rich in carbohydrates, combined with milk which is also a favorite for Kenyan athletes. Interestingly, vegetables, beans, and eggs which are part of the athletes' diet have been the case since their childhood. Eating meat is oftentimes luxuries in many Kenyans' homes.
Additionally, most of the food the Kenyan athletes start out with is grown on the farm and not bought from the market where the quality may be compromised. This is often not by choice but by default due to economic deprivation as earlier mentioned. The simplicity in the athlete's diet is what fuels them and gives them the needed energy to excel in long-distance running. Do you want to run like a Kenyan athlete? Well, eat like one.
However, some intense training is still needed to match the running of a Kenyan athlete diet alone will not be enough.
Living and Training in High Altitudes
The Kaptagat training camp, where most of the elite and professional Kenya athletes train, sits at an altitude of 2400m above sea level. Not only do Kenyan athletes train in high altitudes but these are mostly their habitats too. Being born and raised in high altitudes and subsequently training at this camp gives Kenyan athletes advantage when it comes to oxygen intake and the endurance of their lungs.
Training at a high altitude compels the body to utilize the little available oxygen, compared to lower levels where there is plenty of oxygen. New York marathon starts at the borough of States Island in New York City which stands at 100m above sea level. Kenyan athletes have the advantage because their bodies are well-adapted to harsh training conditions with less oxygen. This explains another reason why they excel in lower altitudes like in Boston, Berlin, and New York. The presence of a huge amount of oxygen enables them to push their bodies harder.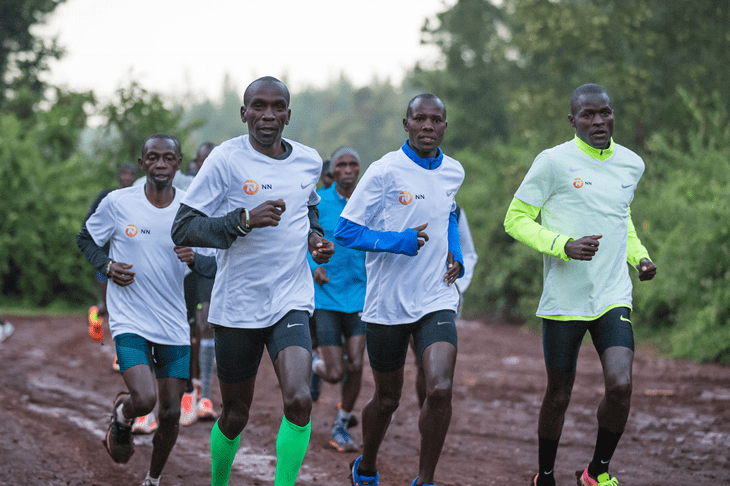 Stiff and Healthy Competition
Kenya is full of talented athletes, some that the world has not yet felt their footprints yet. Kaptagat training camp or Kipchoge Keino training stadium in Eldoret is packed with these athletes. They range from upcoming, average, and accomplished athletes training together and perfecting their crafts in these camps. Training with their equals creates a stiff competition environment amongst these athletes which ultimately results in an incredible breed of long-distance runners to represent the Kenyan flag.
The ability to compete with the best of the best during their training sets them up for success in major international competitive events like the New York marathon.
Genetics
Many sports analysts have argued that Kenyan athletes have uniquely strong genetic traits that position them for success in endurance-based sports. This claim, however, is still open for debate and close examination. So far there's no empirical evidence to substantiate it. If physic and agility matter in games and sports, then the physical formation of most Kenyan runners may support the genetics claim. Physical strength may pull from genetics which may describe the limb formation and bone structure are traits ideal for running especially in a competitive space.
You may also like: 10 Trendy African Fashion for Guys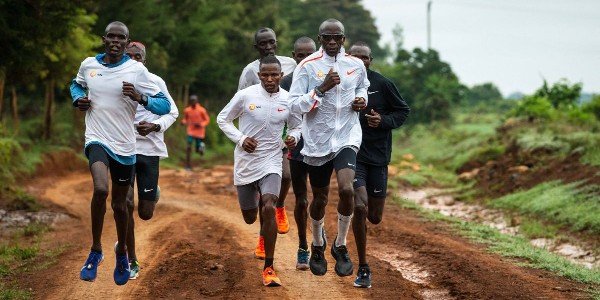 Bottom Line
Kenyan athletes are in some position of advantage when it comes to endurance-based sports. This will continue to wow the running world on why a small East African country compared to the U.S is killing it year by year with athlete runners that run like the chase of a ghost. The above are key reasons why Kenyan athletes will continue to amass a lot of recognition and medals from different competitions around the world.
Let us know in the comments section, what is your take on why Kenyan athletes are always winning in major events. In the comment section below, share your opinion on what is so unique about them. What do you love most about Kenyan athletes? Let us know your thoughts.