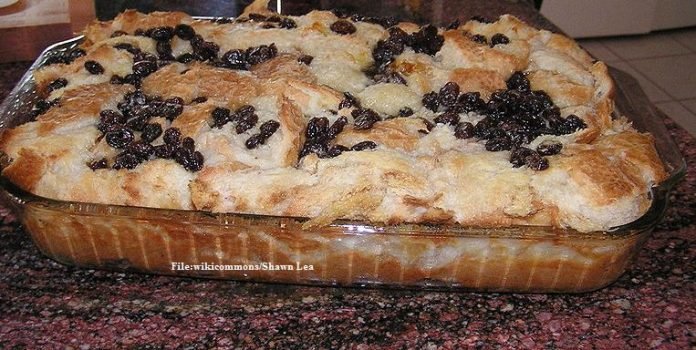 Umm Ali, a.k.a Om Ali, is a national Egyptian dessert that dates back to the 13th century. Locals love this amazing treat due to its great taste. Whether hot or cold, Om Ali will make you smack those lips repeatedly.
Usually, the dessert is prepared with puff pastry, raisins, sugar, almonds, flaked coconut, and pistachios.
A mixture of milk and vanilla is poured over the mixture and baked till golden brown. Some recipes may use cinnamon instead of vanilla. Today, Om Ali is one of the most celebrated dishes in Egypt and beyond.
Recommended: Egyptian Baked Fish Recipe| African Cuisine
However, the recipe history is tragic. And below is an overview of Umm Ali history.
History of Egyptian Umm Ali
Om Ali was first prepared during Egypt's Ayyubid era. The name means Alis, mother. The dessert came to birth in the 13th century when her husband assassinated Shajr al-Durr (Egyptian ruler).
His first wife, also known as Om Ali, requested her chefs to prepare a tasty and sumptuous dessert in honor of the killing. The dessert was distributed across the country and was named after her and eventually became a national dish.
Read Also: Traditional Haitian Cake Baked to Perfection
Now let's dive right in.
Ingredients
4 cups of milk
1/2 cup raisins
1 cup of sugar
17 oz frozen puff pastry
½ cup almonds
½ cup flaked coconut
1 tsp vanilla essence
-Guide-
Preheat the oven up to 2000 C. Unwrap the puff pastry and place it on a baking sheet and bake until puffed.
Remove the puff pastry and set it aside. Add raisins, almonds, and coconuts in a bowl. Crush the puff pastry into pieces and add to the bowl and toss for an even mixture. Transfer to a baking dish and spread to cover the surface.
Heat milk in a saucepan until hot (not boiling) and stir in the vanilla and sugar. Pour the mixture over the other ingredients on the baking dish.
Bake for 15 to 20 minutes and broil for another two minutes for the top to brown evenly. Set aside for five to ten minutes then enjoy while warm.
Egyptian Umm Ali is a simple but delicious dessert that you can prepare when you don't have time for lengthy cooking. Its taste is rewarding too.Try it and share the experience.