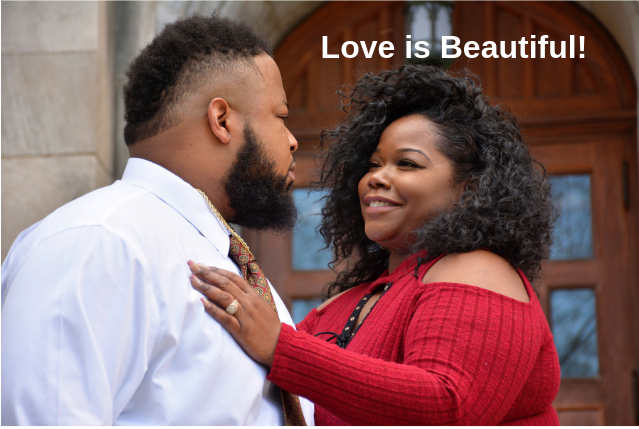 Humans tend to develop a strong affection for others — an emotional connection that creates an unexplainable aura of care, support, and intimate relationship with another.

Have you experienced such feelings before?

It's love — and it's a beautiful thing.

Whether you're a high-born or low-born, someday you'd fall in love. And you've got to cherish the moment and enjoy it while it lasts.

African presidents have had their fair share of love. And since love has no geographical boundaries, some leaders in Africa fell into the web of love with women from other parts of the world.

In celebration of the President's day, we will delve into the love life of some African leaders who got engaged and married women from other parts of the world.

1. Mmusi Maimane
Married to Natalie Maimane, Mmusi is the leader of the Democratic Alliance, an opposition party to the incumbent party in South Africa.

The love story is quite simple — from friendship to love, romance and finally marriage.

Mmusi and Natalie are from two different worlds — Natalie is from a posh white family while Mmusi is from a regular black home.

They met at a church before things took off.

At first, it was just a healthy friendship and nothing much to it. However, when the friendship transitioned into love, everything moved at a fast pace.

They got married, marking the beginning of their marital journey as a couple.

The couple has two children, and everything seems to be going quite well.

With them, race is not an issue. And if everyone would be able to see things without racial prejudice, the world would be a better place.

2. Alassane Ouattara
Alassane Ouattara, the fifth (and incumbent) president of Ivory Coast is married to Dominique Ouattara.

Much is not said about their relationship. But President Alassane Ouattara met Dominique after the death of her first husband.

In 1975, Dominique moved into Ivory Coast with Jean Folloroux, her first husband. After the death of her husband, she met Alassane.

The relationship transitioned into a long-lasting union when they got married. Since 1991, the two have been living together as a couple, and they pretty much have a successful life.

3. Ali Bongo Ondimba
Ali Bongo is the third (and incumbent) president of Gabon.

Ali Bongo has been in a couple of relationships with foreign women.

First, he took in a French woman, Sylvia Bongo as his wife and later opt for the American Inge Lynn as his second wife. The relationship with the American woman was short-lived, and in 2015, they filed for a divorce.

President Ali Bongo seems to have some specs for women and he always almost satisfies his desires.

Presently, Sylvia Bongo is the official first lady of Gabon.

President Ali Bongo and his wife Sylvia Bongo are happily married with four adopted children — one daughter and three sons.

This is not an exhaustive list as there are a couple of past African leaders who have found love outside the shores of Africa.

Here's the thing, love knows no geographical boundaries, and countless people across the globe are falling in love with individuals of different race, religion, and tribe.

Do you know any non-native African first lady? Do you fancy the relationship African leaders are having with foreign women?

Use the comment section to share your thoughts with us.