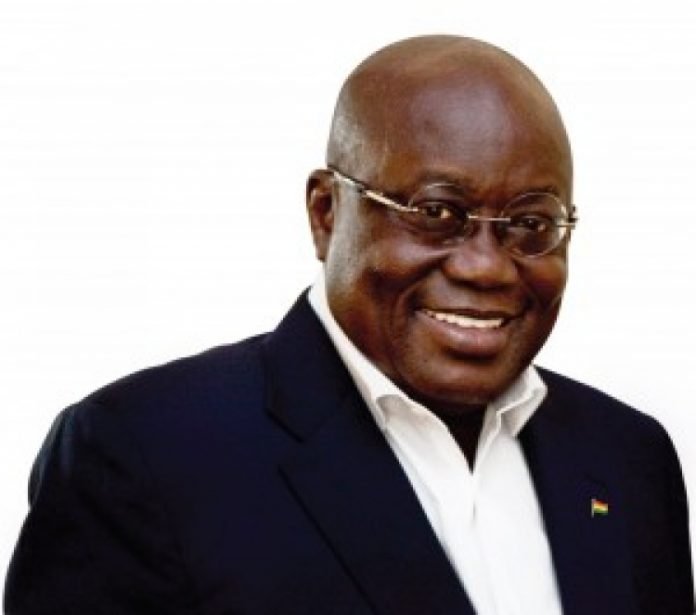 On Thursday November 30th, 2017, Ghanaian President, Nana Akufo-Addo made a speech that only a few African leaders have had the gut to pull off.  Like his predecessor, Osagyefor Dr. Kwamen Nkurumah, he was showing the way. It was an ever-needed stance from African leaders. Many Africans, both home and abroad, have wondered whether African leaders think or invest in thought policies at all when they blatantly allow themselves to get knocked off in cheesy chess games of their formal colonial rulers, despite  painful histories with some barely a century old. The question on how they somehow became the recipients of the gigantic debts of IMF and World Bank still lingers.  Popular African historian, Martin Meredith writes that European government really didn't leave Africa, but only metamorphosized itself into a foreign corporation guided by its old wisdom of "Give them the parliament, and keep the banks."
Young Africans, seeing that their leaders would siphon raw cash into Swiss banks in millions of dollars -kept for themselves and their families, driven by greed, but unangered by history- are puzzled and often wonder if their leaders are learned. As accessible as history books are, documented in black and white, do they read? The weapons of war are changing. At some point in history, it was no longer javelin, bow and arrow, or an axe but gun powder. They are now wrapped in diplomacy and aids, and lately cyber, but the children of Manza Muza are still sharpening machete.
Among the newest, consider this: French President, Emmanuel Macron and German Prime Minister, Angela Merkel recently met with five African leaders of Mali, Chad, Niger, Burkina Faso, and Mauritana (referred together as Sahel) and began promoting the fight against terrorism. They both on behalf of EU pledged 50 million Euro to 'help' these 5 Sahel African countries. But to really ensure that terrorism is won for good, France promised additional 8 million Euro. The United States pledged $60 million dollars to each of the 5 countries "in bilateral aids". This is the point where one begins to wonder, Oh Lord, what's in Sahel!? It gets more interesting, Saudi Arabia, who is yet to take such role in its neighboring Middle Eastern countries including Egypt, pledged a $100 million dollars to Sahel, and United Arab Emirates "offered $50 million in pledge." What's the catch? Well, it isn't yet available for public eyes. Certainly, it's somewhere in some print; fine or bold, and African people will soon get their bill with interest.  Given the history of African leaders handling money, one can only pray.  Digging down, Sahel is attractively in trouble.
Here is why the speech of Akufo-Addo must be marked though: the senior officials of France had been implicated in the 1994 Rwanda genocide as accomplices of the groups who seized power and committed the crime of genocide against their own African brothers and sisters of Tutsi and moderate Hutus. About 800, 000 people were killed, almost 500,000 women were reportedly raped, and over 2 million people became refugees. Akufo-Addo had publicly declared his stance, and young Africans love and embrace it.  The Ghanaians and the rest of the continent must protect him and that vision, for this could be the coming of a new moon and another era of African independence.
References:
https://www.youtube.com/watch?v=YmR2n6ryQvg
http://www.africanews.com/2017/12/13/france-largely-to-blame-for-rwandan-genocide-report/
http://www.africanews.com/2017/12/13/saudi-arabia-uae-pledge-130m-towards-g5-sahel-force/
https://www.ghanaweb.com/GhanaHomePage/NewsArchive/I-m-so-proud-to-be-in-Ghana-French-president-605930
https://qz.com/1145953/ghanas-president-akufo-addo-shocks-frances-macron-with-africa-non-dependent-speech/
http://endgenocide.org/learn/past-genocides/the-rwandan-genocide/
The Fortunes of Africa: A 5000- Year of History of Wealth, Greed, and Endeavor, 2014, Public Affairs, New York.