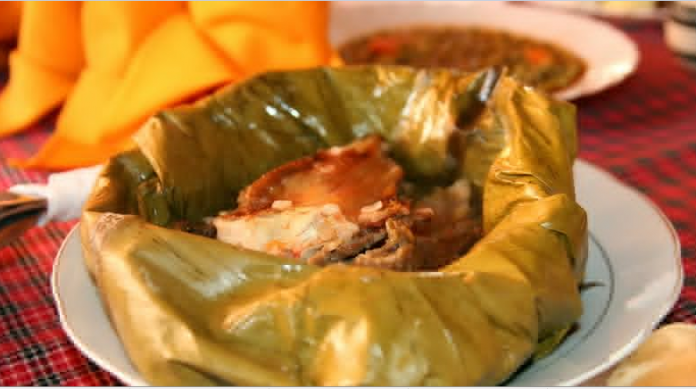 Like any other African country, Uganda is known for its diverse culture. Different ethnic groups have their unique way of cooking. And one of the things that you will absolutely love about Uganda is their unique and delicious dishes that are highly nutritional with easy to follow cooking guide ugandan recipes.
Normally, most of the Ugandan meals are prepared using cereals, vegetables, and different animal meat. The ingredients are easy to find a great reason why you do not need to travel all the way to Uganda to enjoy these meals. You can easily prepare them in the comfort of your home. And below are five mouthwatering dishes you should give a try.
Matooke
It is sometimes spelled as Matoke. The dish is the ugandan recipes stable food. Matooke is made from unripe green bananas which are wrapped with banana leaves while unpeeled and steamed for a couple of hours until they are soft and yellow. The water is then drained and mashed. At this point, they are usually ready for consumption but to add some flavor, they can be enjoyed with a sauce prepared using ground peanut, vegetables with meat (beef, goat, chicken).
Chaloko
It one of those foods that will make you realize you are actually in Uganda. Chaloko is Ugandan favorite traditional food. It is prepared using onions, tomatoes, pepper, and beans. Chaloko goes so well with Posho ugandan recipes.
Posho
In some areas, it is referred to as ugali. This is a simple meal to prepare. You only need maize flour and boiling water. The two are mixed until they stiffen. The amount of heat is then reduced and the mixture is covered in a lid to ensure that it is fully cooked. Usually, Posho is accompanied with beans and chicken stew.
Luwombo
Luwombo is one of the most special meals that are treasured by all the Ugandans including the royal family. The meal is said to have been first prepared by the King Kabaka Mwanga's chef. Normally, Luwombo is prepared using fish, beef or chicken mixed with vegetables, salt, oil, and G-sauce, which are then wrapped in banana leaves and steamed.
Katogo
Ugandans prefer Katogo for breakfast but it is a heavy dish that can be eaten at any time of the day. It takes a few minutes to prepare which makes it be one of the go-to meals. People prepare this meal differently because there are different kinds of staple foods that can be used which include potatoes, cassava, and matoke.
Katogo is prepared by frying some vegetables like carrots and tomatoes then the matoke boiled bananas/cassavas/potatoes are added. Once they are tender the beans are added and seasoned then simmered till ready. Katogo does not require a side dish. It mostly served with fruit juice and greens.
Now you can unleash the chef inside you by preparing some of these dishes at home and give your friends and family a treat.